"Viola da gamba, a symbol of Baroque in music"
Culture
On 16 May (Thursday) 2019, at 7:00 PM, the JINR Scientists' Club invites to the concert "Viola da gamba, a symbol of Baroque in music".
The soloist is Bettina Hoffmann (Viola da gamba), Germany – Italy.
Moreover, the Baroque ensemble "Golden Age" will perform: creative director Alexander Listratov (baroque cello), Fatima Lafisheva (baroque violin), Elena Lendova (baroque violin), Ksenia Timofeeva (baroque violin), Rustik Pozuimsky (baroque alto), Vladimir Kodenko (double bass), Alexey Shevchenko (clavecin).
The programme of the concert includes works by I. S. Bach, G. F. Telemann, J. L. Duport, A. Forqueray, M. Mare, V. F. Bach, and N. Matteis..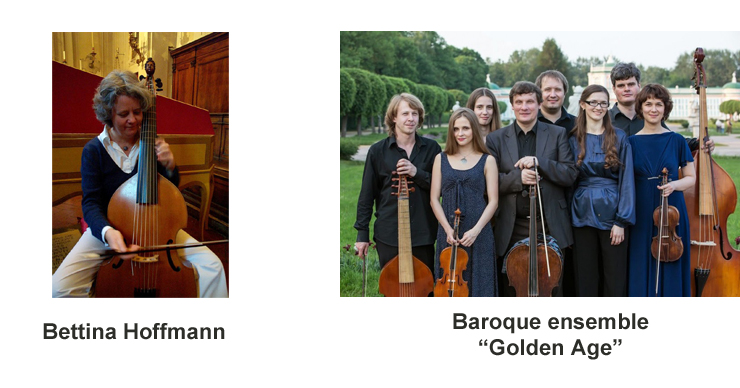 JINR Scientists' Club tel.: +7 (496) 216-22-11, 216-31-89
JINR Scientists' Club website: http://du.jinr.ru/