JINR Director is Doctor Honoris Causa of the Kurchatov Institute
News, 01 December 2018
On 30 November 2018, JINR Director Academician V.A. Matveev was awarded the title of Doctor Honoris Causa of the National Research Center "Kurchatov Institute". On that day along with him, the honorary title was also awarded to President of the Russian Academy of Sciences (RAS) A.M. Sergeev and Rector of the Moscow State University V.A. Sadovnichy.
A festive ceremony of awarding the title was held on Friday in Moscow, in the House of Scientists named after A.P. Alexandrov. Diplomas, medals, and robes of honorary doctors were awarded by President of NRC "Kurchatov Institute", RAS Corresponding Member M.V. Kovalchuk. During the ceremony, he highlighted that this year the honorary title was awarded to the brilliant scientists who lead organizations that work closely with the NRC KI. Ha also added that the ceremony symbolizes the unity of the four largest scientific organizations, which cover all levels of the Russian scientific hierarchy. In his acceptance speech, V.A. Matveev noted that the inclusion among the Honorary Doctors of the NRC "Kurchatov Institute" is an honour for any scientist. He also marked today's event as a significant factor in bringing together scientific work of all four organizations.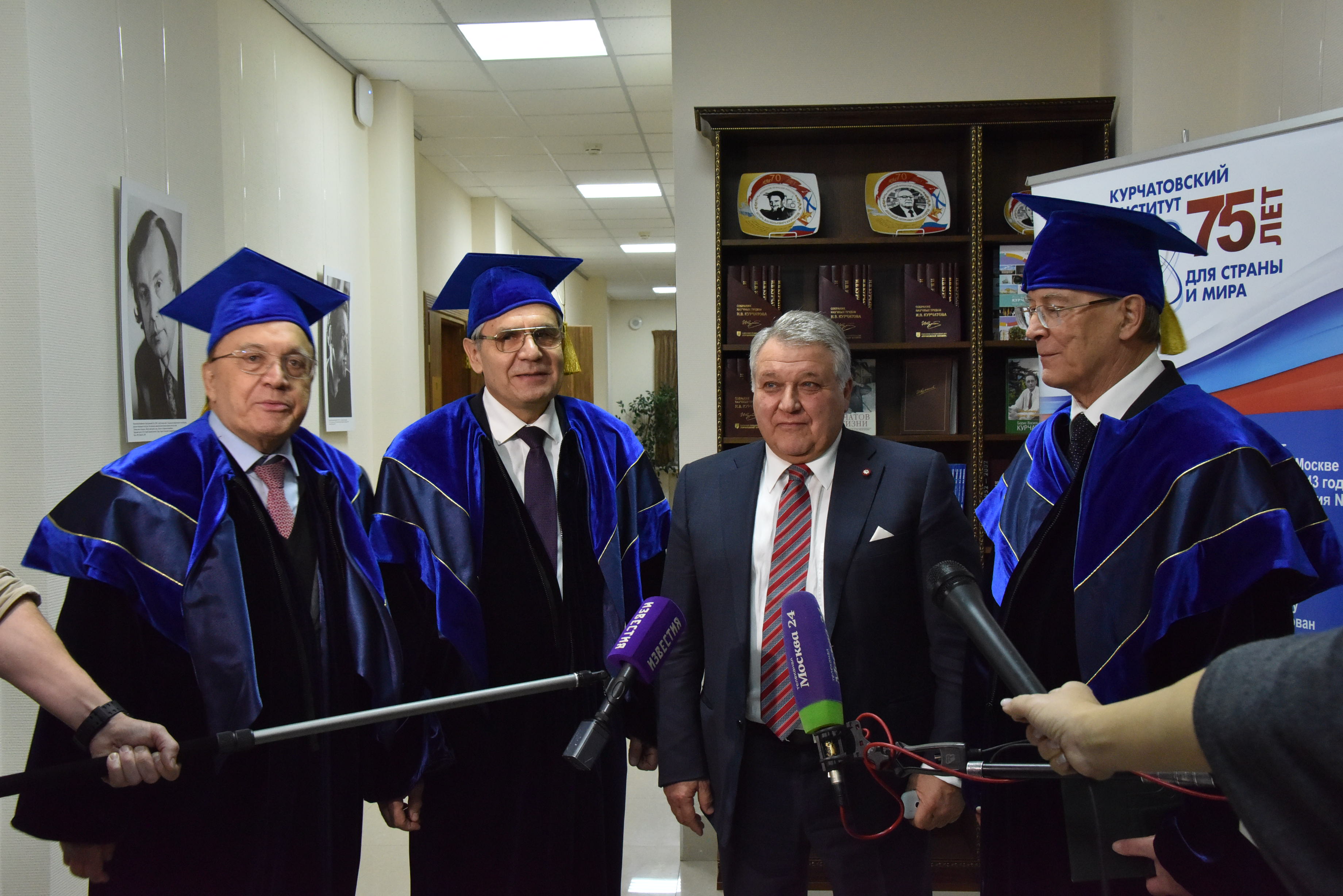 Photo © National Research Center "Kurchatov Institute"
The title of Honorary Doctor of the NRC "Kurchatov Institute" has been awarded since 2010 by the decision of the Scientific Council of the the NRC KI. In different years, the title was awarded to the first Deputy Head of the Presidential Administration (former Head of the SC "Rosatom") Sergey Kirienko, Director General of the European Center for Nuclear Research (CERN) Rolf-Dieter Heuer, Chairman of the Board of Directors for the German Electron Synchrotron (DESY) Helmut Dosch, Director of the CRISM "Prometey" Igor Gorynin.