129th session of JINR Scientific Council
Organization, 17 February 2021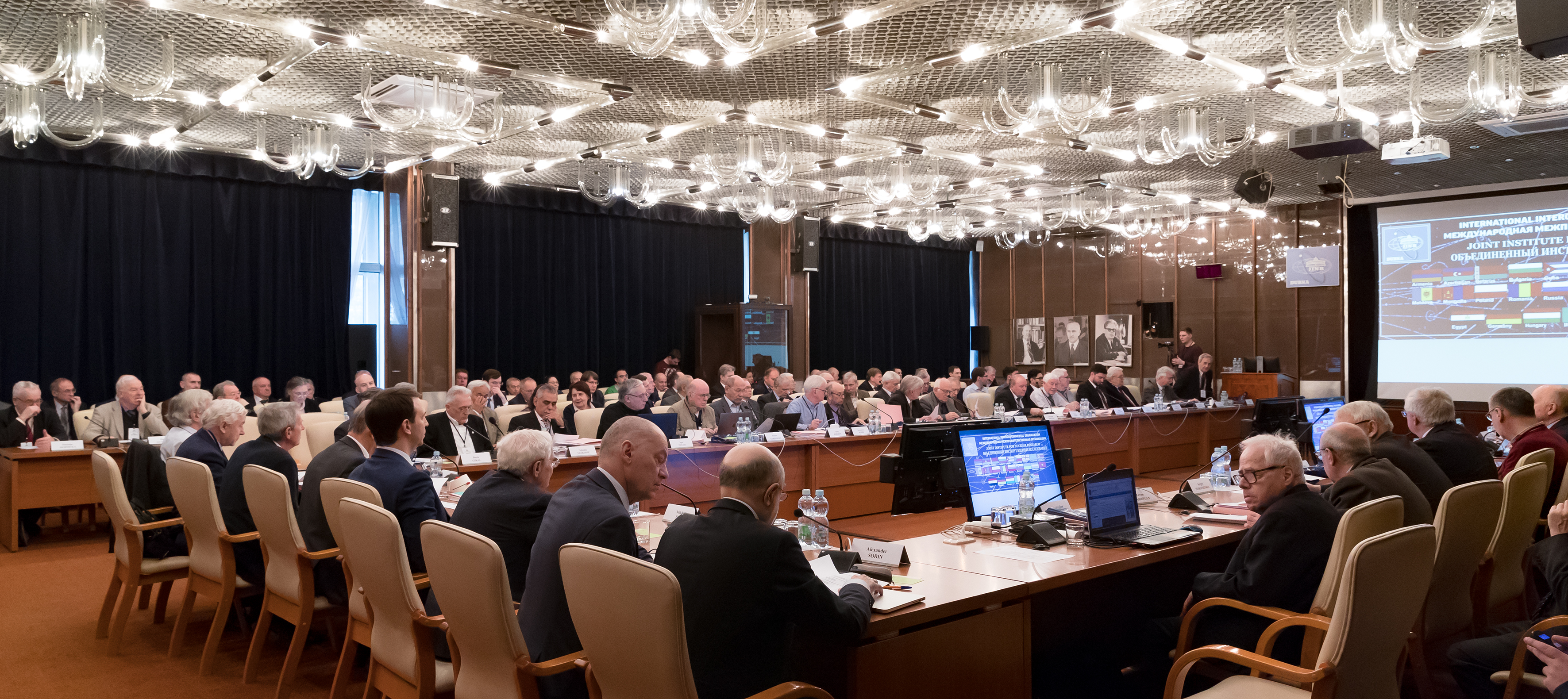 On 18 February 2021, the 129th session of the JINR Scientific Council will start co-chaired by C. Borcea (Romania). The session will have a mixed format.
JINR Director Academician G. V. Trubnikov will make a report at the session in the International Conference Hall. V. D. Kekelidze, Yu. Ts. Oganessian, and A. N. Bugay will speak about major realms of the Institute's activities in their reports "Progress of implementation of the NICA project", "First experiments at the SHE Factory", "Programme of the JINR Centre of Radiobiology Research".
JINR Chief Scientific Secretary A. S. Sorin will present proposals for updates to the Seven-Year Plan for the Development of JINR for 2017−2023. All reports will be followed by discussions.
Chairmen of the JINR Programme Advisory Committees I. Tserruya, M. Lewitowicz and D. L. Nagy will introduce to participants of the session the recommendations of the Committees adopted at the meetings in January 2021.
On 19 February, the following scientific reports will be made: "Implementation of the SKIF project at the Budker Institute of Nuclear Physics (Novosibirsk)" by P. V. Logatchov, "The recent SEM and ENAA investigations of carbonaceous meteorites obtained in collaboration with JINR and PIN (RAS) and their potential relevance to astrobiology and the origin and distribution of biospheres" by R. Hoover (USA).
The winter session of the Scientific Council will also include the award of the title "Honorary Doctor of JINR", as well as the announcement of the jury's recommendation on the award of the B. Pontecorvo Prize and the jury's recommendations on the award of the JINR annual prizes for best papers in the fields of scientific research, instruments and methods, and applied research.
The Members of the Scientific Council will consider the proposal for naming the Laboratory of Information Technologies after M. G. Meshcheryakov.
JINR Director G. V. Trubnikov will announce new elections of the Director of VBLHEP as decided at the 126th session of the Scientific Council.
General discussion and adoption of the resolution will conclude the session.

Programme of 129th session of JINR Scientific Council