The 8th FLNP School for young scientists
Education, 07 November 2017
The 8th International School for Young Scientist and Students «Instruments and Methods of Experimental Nuclear Physics» started on 7 November 2017. The School was organized by the Frank Laboratory of Neutron Physics of the Joint Institute for Nuclear Research. The school is aimed at young researchers, postgraduates and senior students of scientific centres and institutes of Russia and the CIS countries.
The School covers the following topics: neutron sources, neutron detectors, spectrometers, sample environment systems, electronics of detectors and data acquisition electronics, automation of experiments at spectrometers, software of spectrometers.
The scientific programme of the School includes lectures on the current state of electronics and software of neutron spectrometers, instruments and methods of neutron physics experiments and practical trainings. Excursion to the unique facilities of the Frank Laboratory of Neutron Physics will be held in the frames of the School.
The school aims at acquaintance of young scientists, students and postgraduates with the current state of the instrument and methodology for experiments with neutrons; identifying problems and trends of development of component and instrument base for development of modern experimental facilities; demonstration and discussion of possibilities of the Frank Laboratory of Neutron Physics for organization of pre-graduation practices, preparation of degree work, as well as possibilities of embarking on postgraduate studies of the JINR University Centre and future employment in the Frank Laboratory of Neutron Physics on the scientific directions of the School.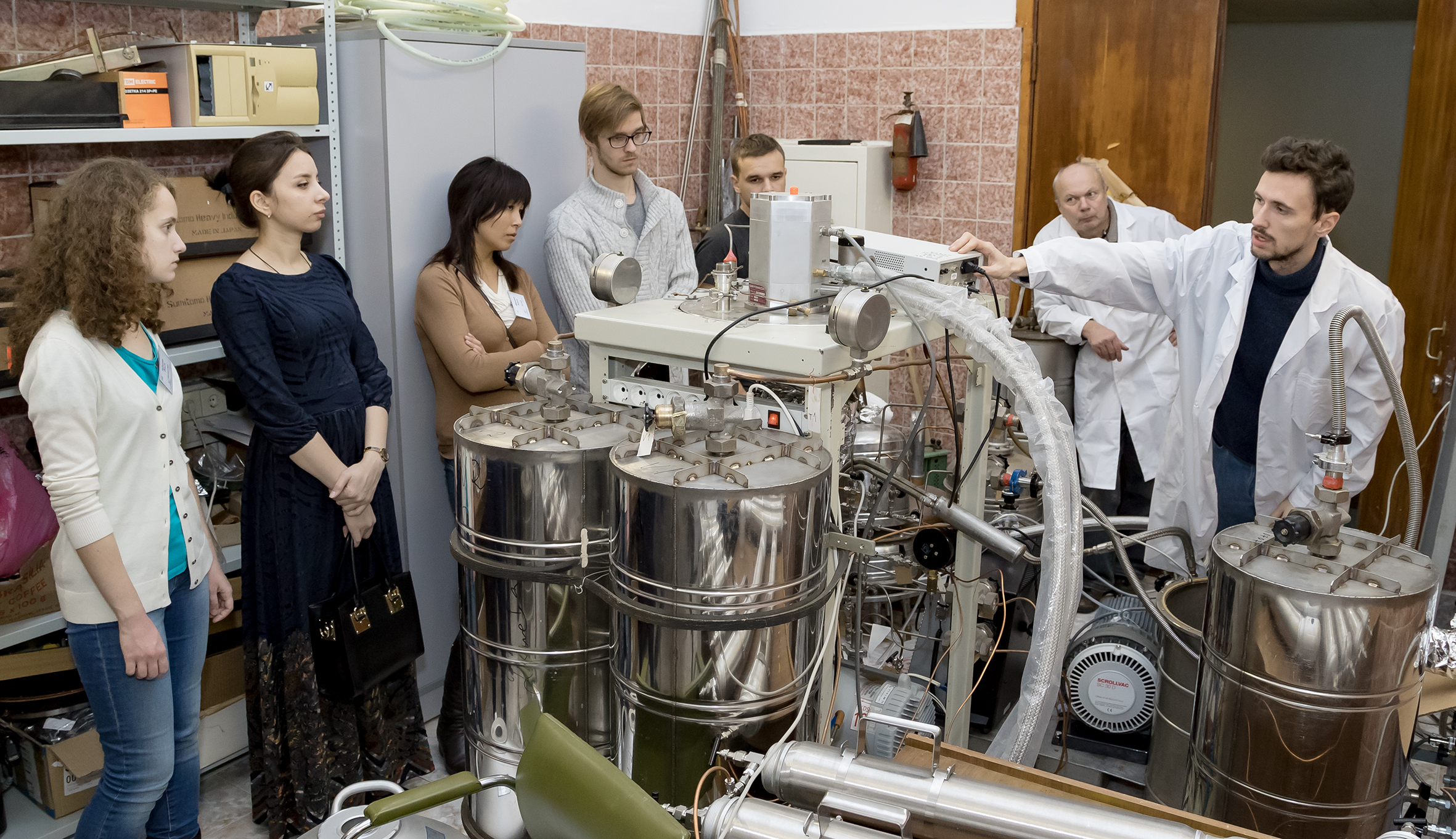 At the 7th International School for Young Scientist and Students «Instruments and Methods of Experimental Nuclear Physics», November 2016