Students from Moscow school 825 visited JINR
Education, 31 January 2018
On 26 January 2018, a group of students from the Moscow school № 825 arrived at the Joint Institute for Nuclear Research where they visited the JINR Museum of History of Science and Technology, the Laboratory of Nuclear Reactions, and the JINR University Centre. This is the third annual visit of students of this school to JINR.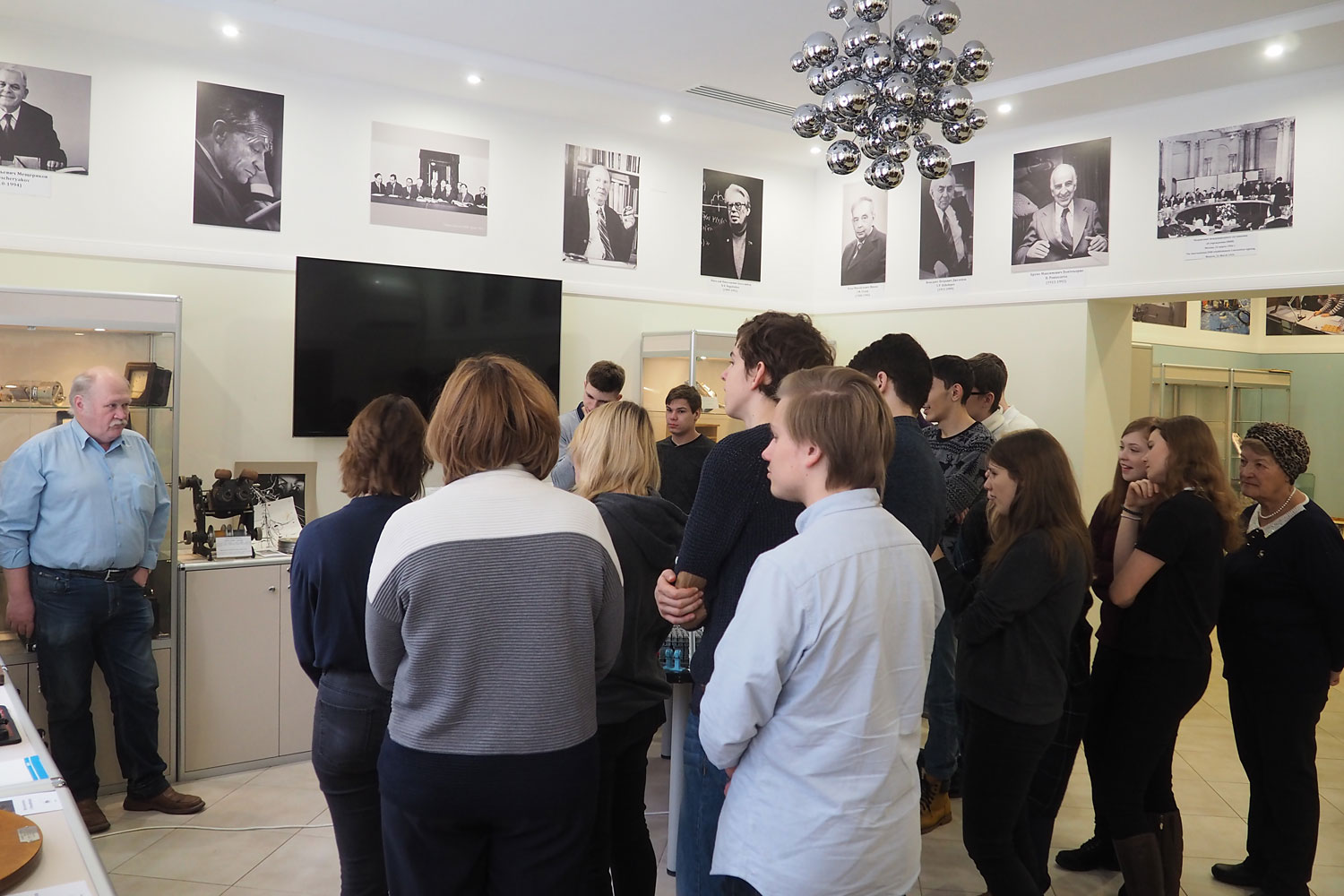 Museum staff members A.Zlotnikova, K.Kozubsky, and A.Rastorguev showed the students the museum halls, presented the video about JINR, delivered an introductory lecture on the JINR history and main fields of research as well as on the latest discoveries made by Dubna scientists.
A.Voinov and O.Orelovich introduced the main directions of FLNR activity to the students, told them about applied research conducted in the Laboratory.
Head of the JINR UC Interschool Physics and Mathematics Open Classroom I.Lomachenkov jointly with his assistant D.Kozhevnikov prepared some laboratory works on mechanics and kinematics for the school students.