10 years of Russian-language schools for teachers at CERN
Education, 15 November 2019
For 10 years, the Joint Institute for Nuclear Research together with the European Organization for Nuclear Research (CERN) has been organizing international scientific schools for physics teachers from the JINR Member States. During this time, more than 400 teachers from Russia, Belarus, Ukraine, Kazakhstan, Moldova, Armenia and Azerbaijan participated in the events. All the lectures and visits are conducted in Russian by the scientists who are engaged in research in the field of high-energy physics and have personal experience in working at CERN facilities. This year, the 12th school was held in Geneva from 3 to 10 November.
24 educators from Russia, Belarus and Ukraine were offered popular science lectures that introduced them to the world of elementary particles, the construction of accelerators and detectors, gravitational waves, the technologies for experimental data processing. A special lecture was devoted to a school textbook on nuclear physics developed by the JINR staff.
Without doubt, excursions to thematic exhibitions and CERN research facilities became the highlight of the school. Teachers visited the Antimatter Factory, the SM18 superconducting magnets assembly hall, the AMS experiment control room, the CERN Control Centre, and the Data Centre, visited the Microcosm Museum, the Globe of Science and Innovation exhibition, saw the Synchrocyclotron turned into a media object, carried out a laboratory work on constructing a Wilson chamber and detecting particles using it. Teachers got the opportunity to go underground to the ALICE and CMS detectors.
An important component of the School was a fascinating walk around Geneva, which ended in a cosy restaurant.
The next similar school is scheduled for November 2020. The application procedure will be started on the website in April. We invite physics teachers to participate!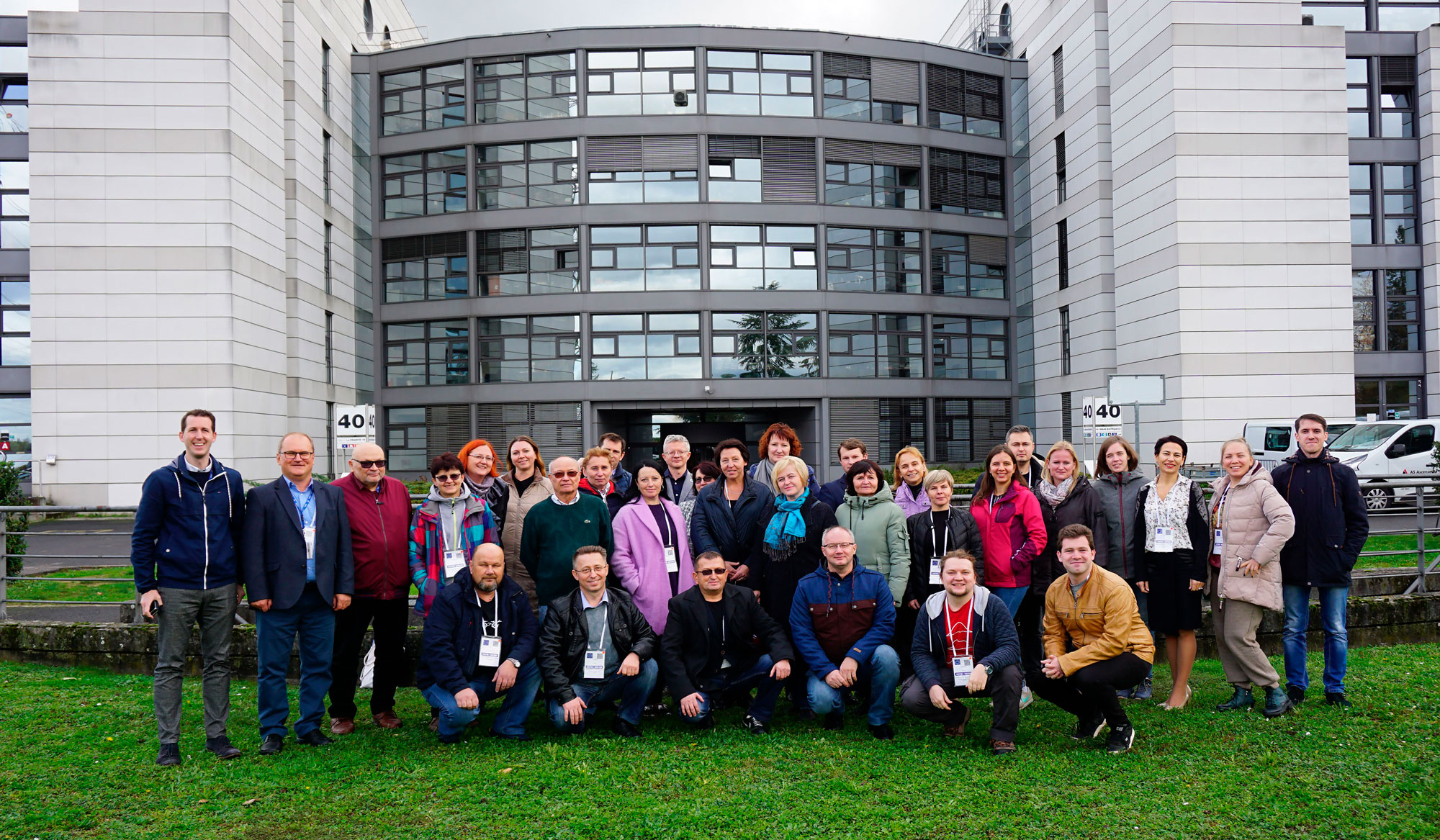 International scientific school for physics teachers at CERN 2019. Video © UC JINR
Source: UC