"30 years of the Commonwealth of Independent States: results, prospects"
News, 28 September 2021
A delegation of the Joint Institute for Nuclear Research headed by Director Academician Grigory Trubnikov and JINR Scientific Leader Victor Matveev took part in the International Scientific and Practical Conference "30 years of the Commonwealth of Independent States: results, prospects". Participants discussed, in particular, prospects for cooperation between the CIS countries and JINR.
The event took place on 28 – 29 September in Minsk and gathered more than 300 representatives of state bodies, bodies of the CIS, leading scientists and specialists, heads of the largest scientific and educational institutions from some countries, representatives of the diplomatic corps, and other participants.
"Armenia, Azerbaijan, Belarus, Kazakhstan, Moldova, Russia, Ukraine, Uzbekistan – all these CIS countries joined JINR as independent states in the background of new geopolitical conditions of the 1990s. Already established fraternal links between scientific centres and universities in the CIS with the international centre in Dubna contributed to it," the Institute's Director highlighted speaking at a plenary session of the Conference.
"This scientific cooperation allowed opening direct access to the largest scientific accelerator centres with our technologies thus to develop the scientific staff," he added.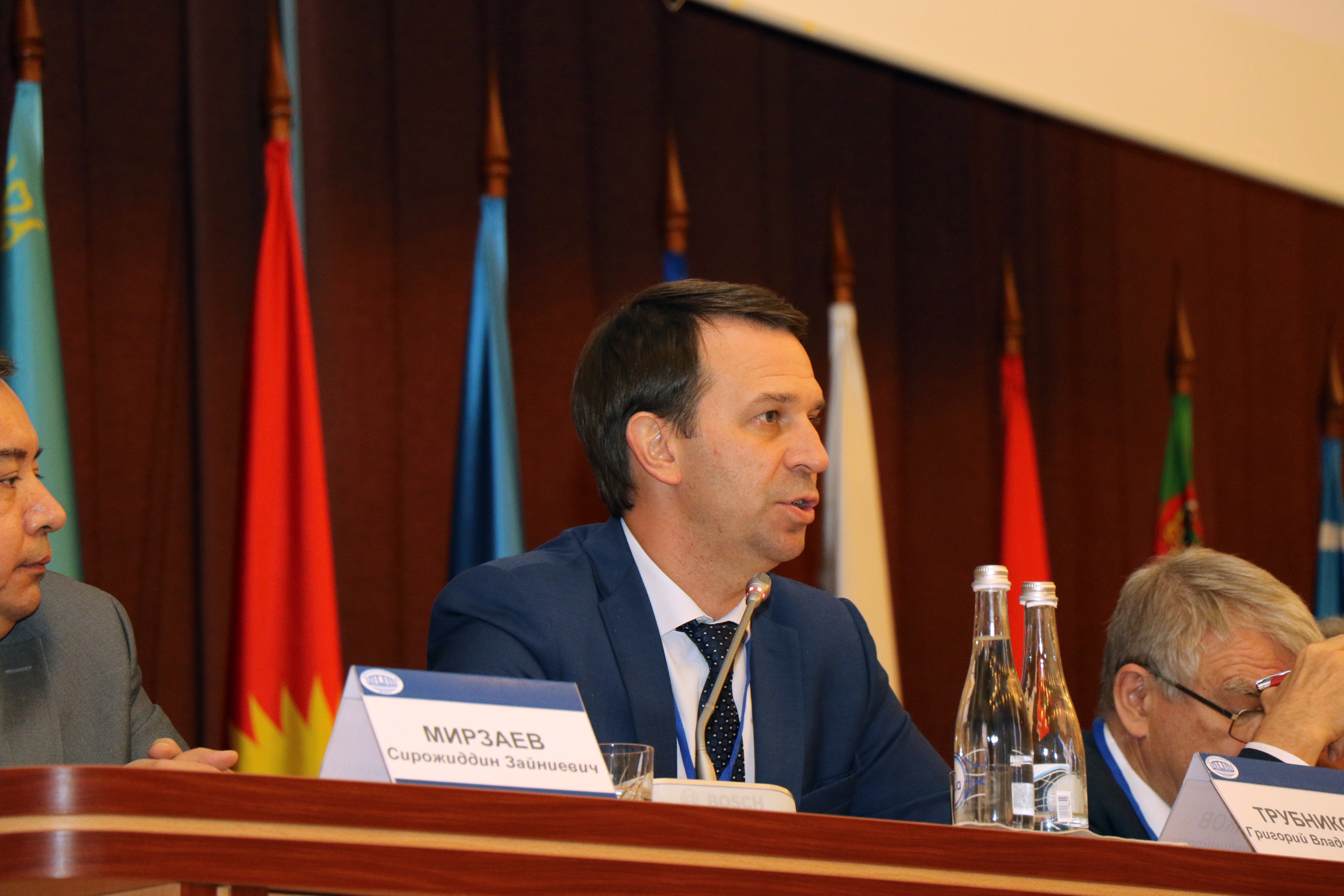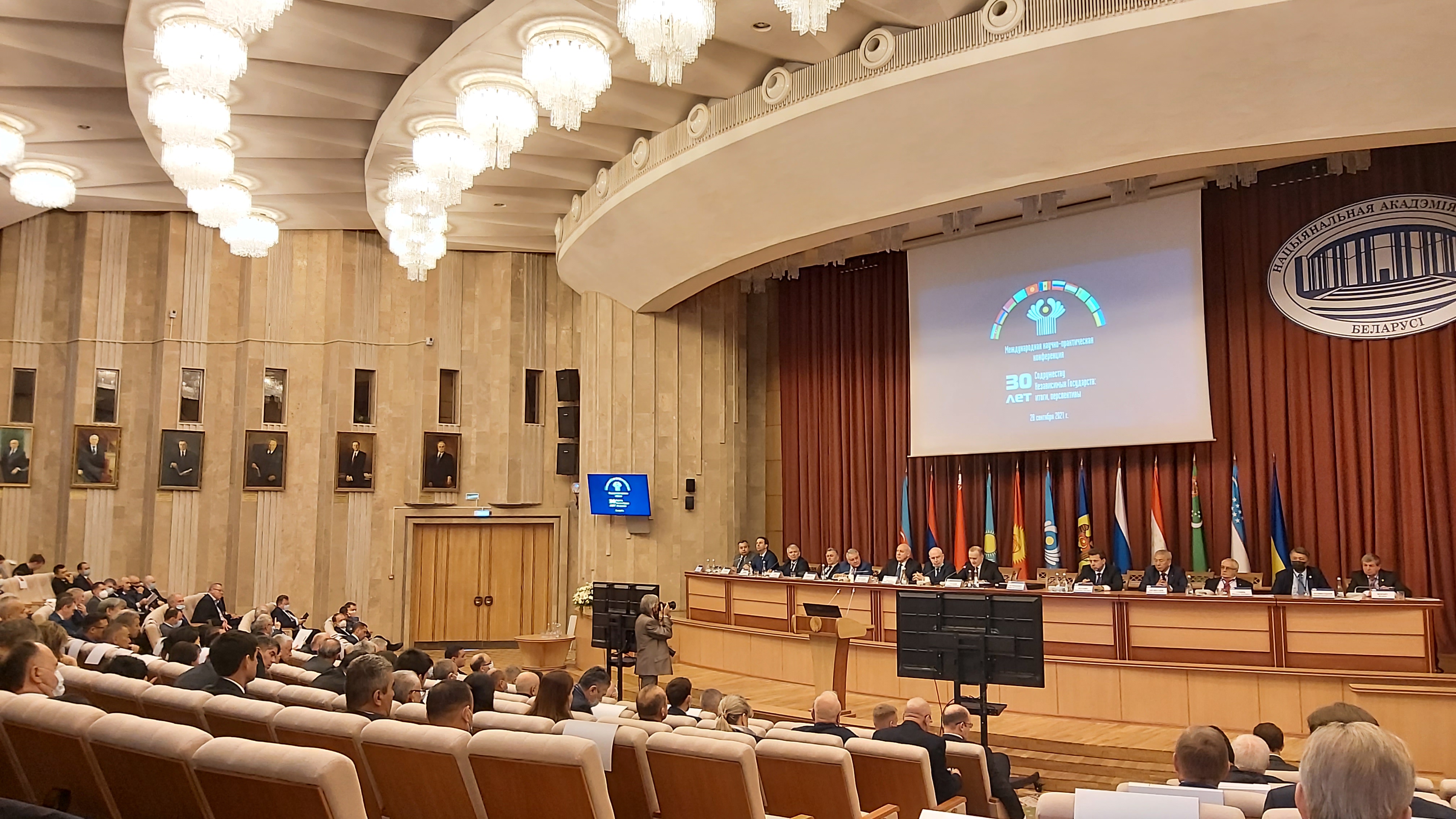 Moreover, citing the experience of such scientific institutions as JINR and Kurchatov Institute, Grigory Trubnikov noted that such a format of cooperation may allow all the CIS countries to expand their presence on the intellectual map of the world.
Since some participants of the Conference proposed ideas for the creation and development of international scientific centres, the Director of the Joint Institute offered to consider opportunities for the development of mutually beneficial cooperation of the CIS and JINR. According to Grigory Trubnikov, such an interaction can be built based on the experience of the European Union which is an observer at CERN, a European twin brother of JINR.
Academician Trubnikov also highlighted the necessity to simplify organisational and legal aspects of the work of scientists. This may ensure that scientific organisations and teams concentrate on their research and multiply the efficiency of their work.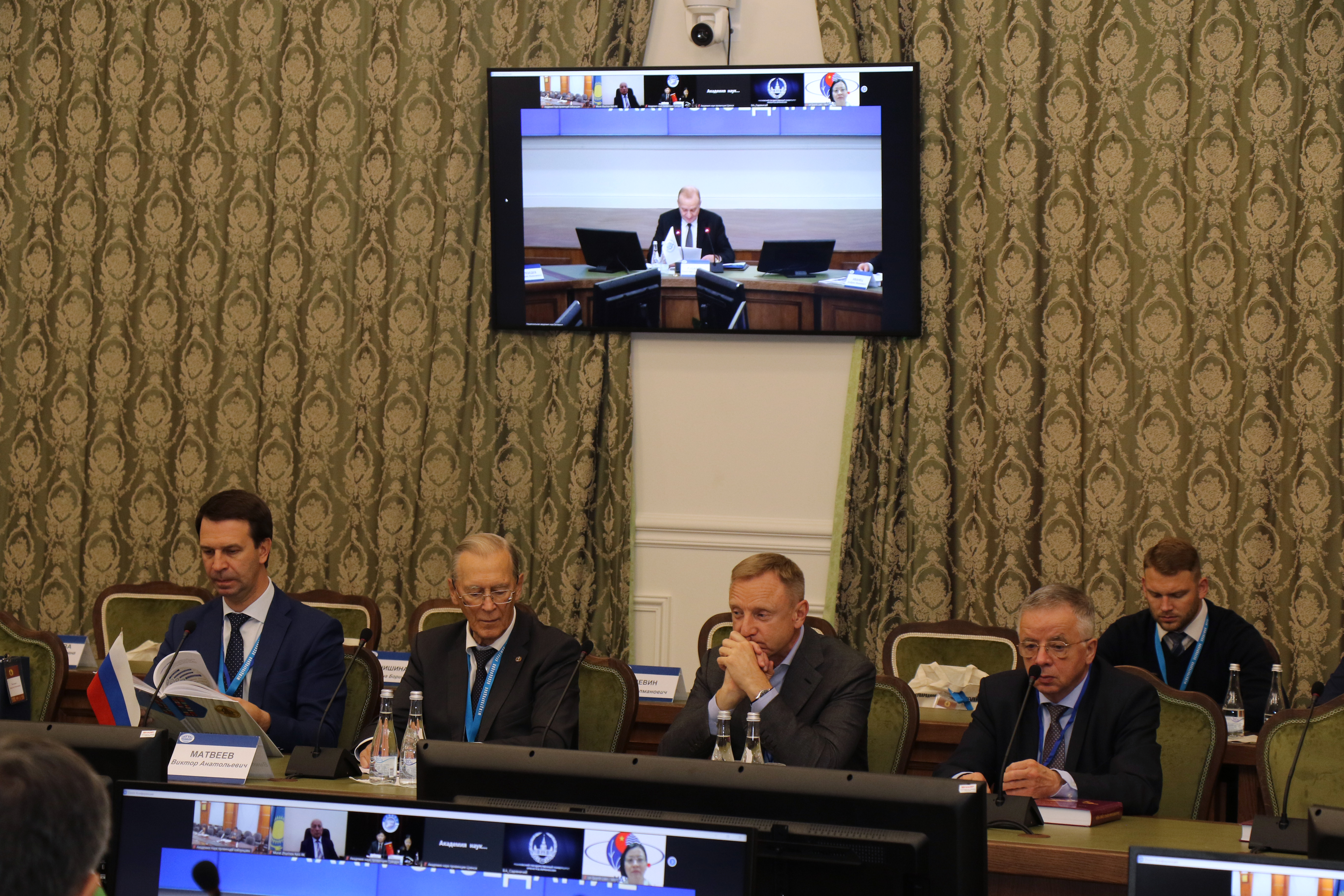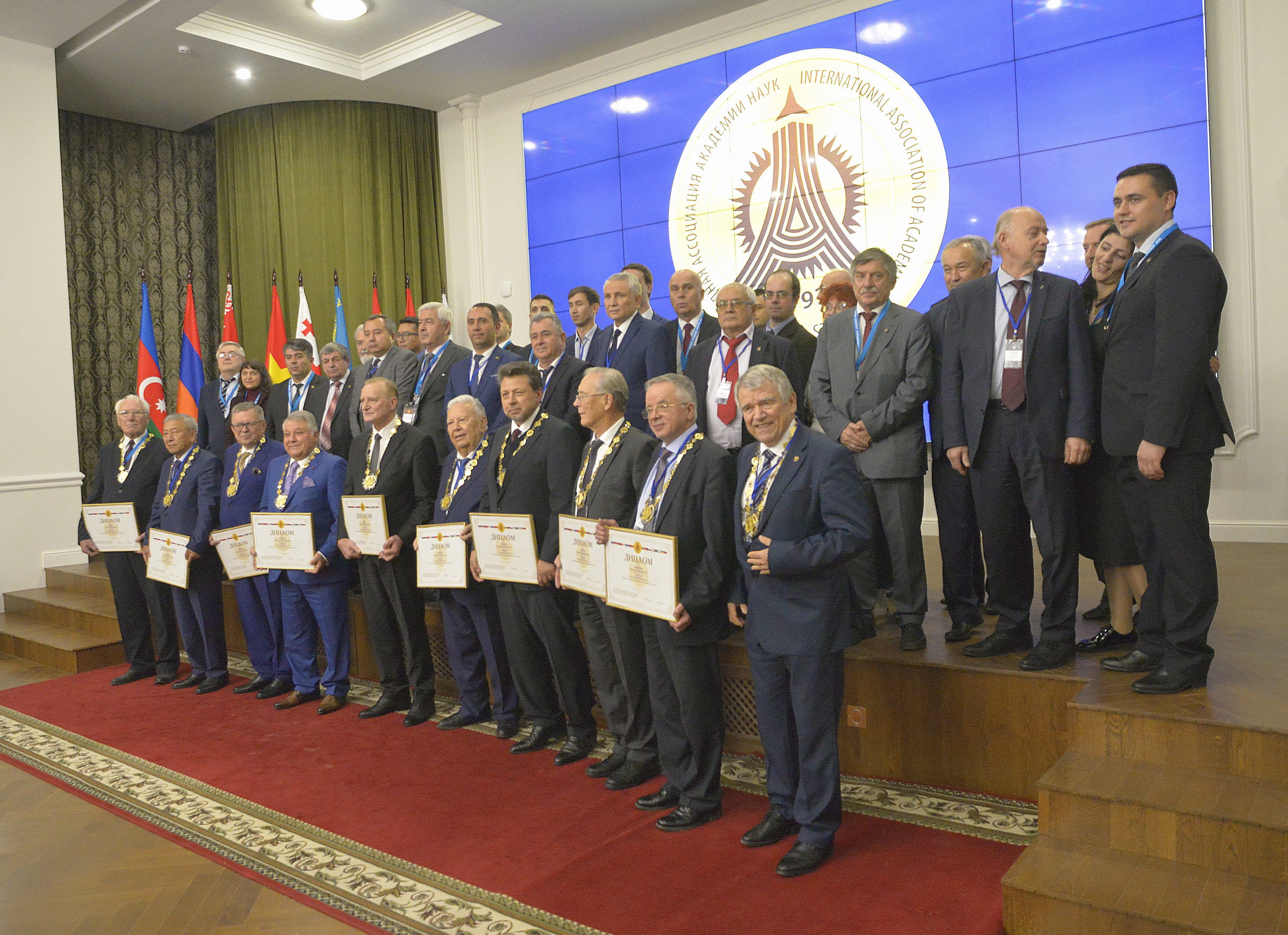 As part of the working visit, on the first day of the Conference, JINR representatives took part in a meeting of the Council of the International Association of the Academies of Sciences (IAAS) at which JINR Director Grigory V. Trubnikov was unanimously elected a full member of the IAAS. JINR Scientific Leader Victor A. Matveev received the badge "IAAS Academician" in commemoration of his election as a full IAAS member in September 2020. It should be reminded that last year, the IAAS Council decided to give the Joint Institute for Nuclear Research the status of a full member of the Association. The programme of the delegation's visit included also the participation in a meeting of the IAAS Council of Young Scientists.
The agenda of the Conference also included plenary sessions on the sites of the National Academy of Sciences of Belarus and the CIS Executive Committee. In addition, section meetings are included in the programme of the Conference.
Photos by Navuka newspaper, organisers, and participants