Project of AYSS JINR was appreciated at 9th All-Russian Congress of Young Scientists
News, 19 October 2018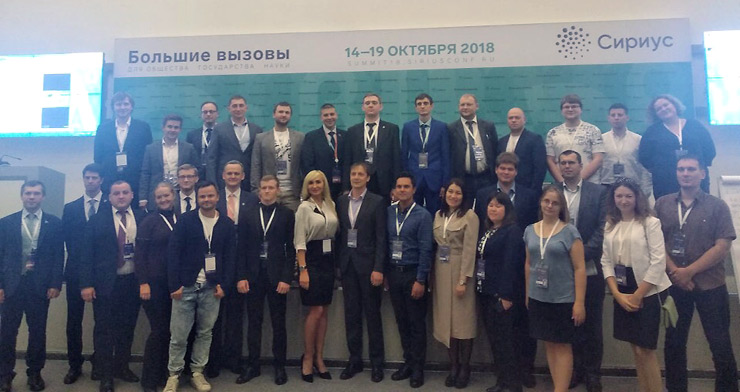 From 14 to 16 October 2018, the 9th All-Russian Congress of Councils of Young Scientists "Meeting big challenges" was held in Sochi in the Park of Science and Art "Sirius".
The goal of the event is widening of the networking cooperation and coordination of work of councils of young scientists in order to join efforts in solving strategic tasks of development of Russia. The Congress was held in the framework of the Annual International Summit of Young Scientists and Engineers "Great challenges for society, state and science".
Representatives of councils of young scientists, representatives of development institutes and governing bodies, leaders of research and business projects took part in the Congress. The Joint Institute for Nuclear Research was represented by Chairman of the JINR Association of Young Scientists and Specialists Alexander Verkheev.
One of the objectives of the Congress is to identify the best practices of councils of young scientists and specialists. In order to form a set of examples of bold and large-scale projects of councils of young scientists, which are aimed at meeting big challenges and developing long-term motivation of scientific youth, the contest "Best practices of councils of young scientists" was held in the frames of the Congress. The contest was organized by the Coordination Council for Youth Affairs in Science and Education under the presidential Council for Science and Education. As a result of the contest, 29 projects including the project by A. Verkheev "Organization of international youth scientific conferences and schools in JINR" were selected out of 114 applications from 39 regions of Russia.