About mega-science projects at New Knowledge Marathon
News, 22 May 2021
On 22 May, the discussion Mega-Science Infrastructure as Foundation for Scientific Breakthroughs took place at the Novosibirsk site of the Novoye Znanie (lit. 'New Knowledge') Marathon. Scientists spoke about the history of the development of mega-science projects in Russia, their scientific tasks, and practical use. JINR Vice-Director, the Leader of the NICA mega-science project Vladimir Kekelidze took part in the discussion.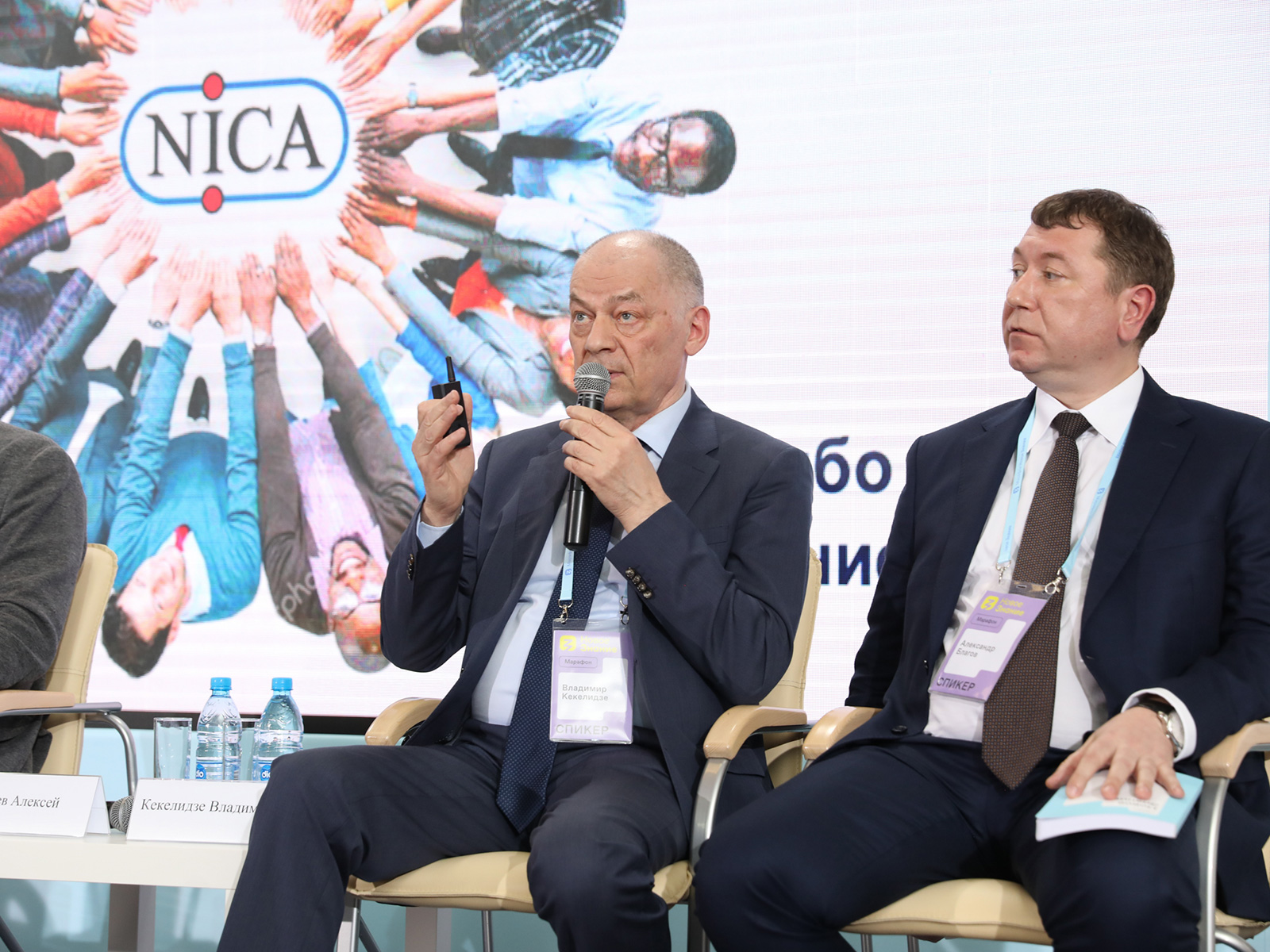 He spoke about the processes that would be studied at the NICA collider, the experimental programme of the project and fields of applied research. Touching upon the issues of organization of international collaborations around experiments, he highlighted that international cooperation is a necessary part of such projects. Vladimir Kekelidze also noted the difference between fundamental and applied studies, 'While we see a particular aim in applied and innovative studies and achieve it, then in the frames of basic research, we should open the aim we still do not see. This, perhaps, is the interest of learning. And this is the great mission of fundamental science.'
Participants of the discussion were Director of NRC 'Kurchatov Institute' Alexander Blagov, his deputy Yulia Diakova, FEFU Deputy Vice-Rector for Science Alexey Ogoev, Doctor of Sciences, INP SB RAS Director Academician Pavel Logachev, Candidate of Sciences, professor of a department of Novosibirsk University Korneliy Todyshev. Candidate of Sciences, Acting Head of the Complex of Synchrotron and Neutron Research at NRC 'Kurchatov Institute' Nikita Marchenkov moderated the discussion.
The three-day educational marathon New Knowledge took place at sites of eight cities from Kaliningrad to Vladivostok on 22 – 24 May.
The event organized in the frames of the Year of Science and Technology in the Russian Federation aims to reveal the talents of young people and spread information about various fields of activity. Each city represents one of the fields: history and culture, sports, science and technologies, industry, information technologies.