About the past conference MMCP 2019
News, 16 July 2019
The traditional International Conference "Mathematical Modeling and Computational Physics" (MMCP 2019) was held in the High Tatra Mountains on 1 – 5 July 2019 in the Congress centre "Academia" in Stará Lesná, Slovakia. Co-organizers of the conference were the Laboratory of Information Technologies JINR, Horia Hulubei National Institute for R&D in Physics and Nuclear Engineering (IFIN-HH) (Bucharest, Romania), the Institute of Experimental Physics of the Slovak Academy of Sciences (Kosice, Slovakia), the Technical University of Košice (Slovakia), and the Pavol Jozef Šafárik University (Košice, Slovakia).
The Conference topics covered a wide range of issues along five main chapters:
mathematical methods and tools for modeling complex physical and technical systems, computational biochemistry and bioinformatics;
methods, software and programme packages for data processing and analysis;
methods of computer algebra, quantum computing and quantum information processing;
machine learning and big data analytics;
algorithms for parallel and hybrid calculations.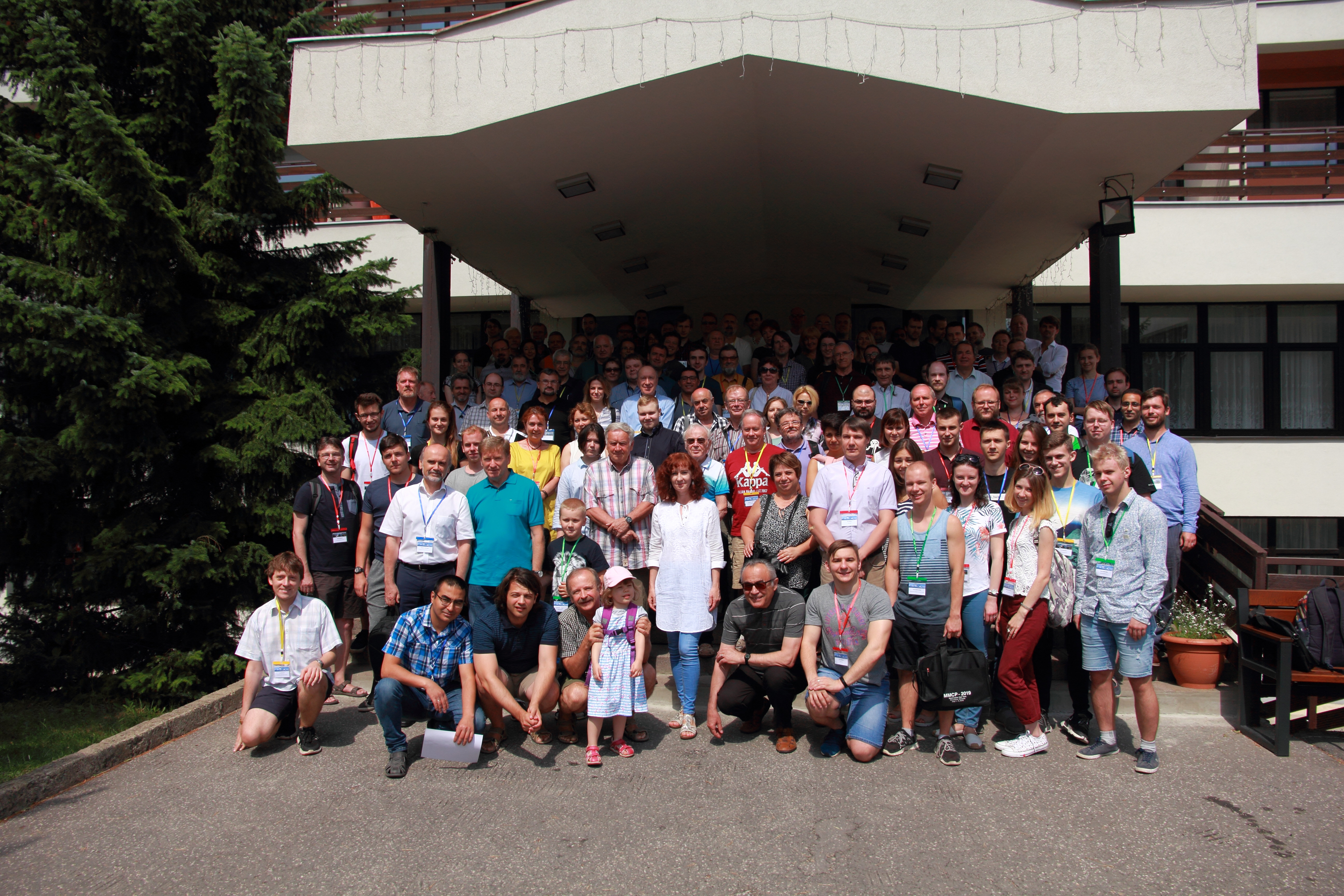 More than 100 scientists and specialists from JINR and 15 countries (Armenia, Belarus, Bulgaria, Canada, the Czech Republic, Egypt, Finland, Germany, India, Moldova, Romania, Russia, Slovakia, the United Kingdom, USA) participated in the Conference. Wide participation of scientists from many Russian scientific centres and universities should be specially noted, in particular, NRC "Kurchatov Institute", IMPB RAS, KIAM RAS, MSU, MGIMO University, RUDN University, SPBU and others.
19 plenary and 74 sectional talks were presented in total. The bulk of the contribution to the success of the MMCP 2019 came from the high quality of the plenary lectures, which acquainted us with lots of issues of modern computing, taught us to solve difficult technical tasks and challenges to be faced in the future.
The satellite International IT-School "Machine Learning, Parallel and Hybrid Computations & Big Data Analytics" was held in parallel with the Conference. 26 students from Slovakia, Russia and Romania followed an intensive training comprising lectures and tutorials on parallel programming, the use of libraries for solving deep learning and neural networks topics. The School ended with the hackathon «TATRATHON 2019». Several mixed teams of students and postgraduates competed with each other in the development and writing of parallel algorithms for solving mathematical problems. The winning teams were awarded valuable prizes.
The Organizing Committee expresses particular gratitude to our colleagues from Slovakia for the high level of support and organization of the event, and to the Plenipotentiaries of Slovakia and Romania for financial support.
Organizing committee of MMCP 2019