Andrei Bezbakh a laureate of the Moscow Governor's Award
News, 14 November 2019
The Ministry of Investments and Innovations announced that subsequent to the Resolution № 562-РГ of 12th November 2019 of the Governor of the Moscow Region the list of winners of the prize "In the fields of science and innovations for young scientists and specialists 2019" was approved.
Andrei Bezbakh, Head of the Group #3 "Detector systems" of the Sector #6 "Structure of light exotic nuclei" of the Laboratory of Nuclear Reactions of the Joint Institute for Nuclear Research, became one of the laureates 2019 for his significant contribution to the project "Development of precision detector systems for scientific and research work at the ACCULINNA-2 fragment separator".
According to Deputy Chairman of the Government of the Moscow Region Vadim Khromov, 10 young scientists and 5 teams have won the prize each of whom will get a reward of 700,000 rubles for their scientific and technical achievements and their application.
"These are young scientists and specialists from Zhukovsky, Chernogolovka, Fryazin, Krasnogorsk, Ramenskoe, Dubna, Korolev, Pushchino, Mytishchi, as well as our Moscow Regional Scientific and Research Clinical Institute that territorially relates to Moscow. The scientific potential of the Moscow Region is now one of the strongest in Russia, and the regional government pays special attention to the creation of necessary conditions to involve the youth into scientific and innovative activities in the territory of the Moscow region. More than 30 % of the scientific staff from the region are specialists under 40," Khromov said.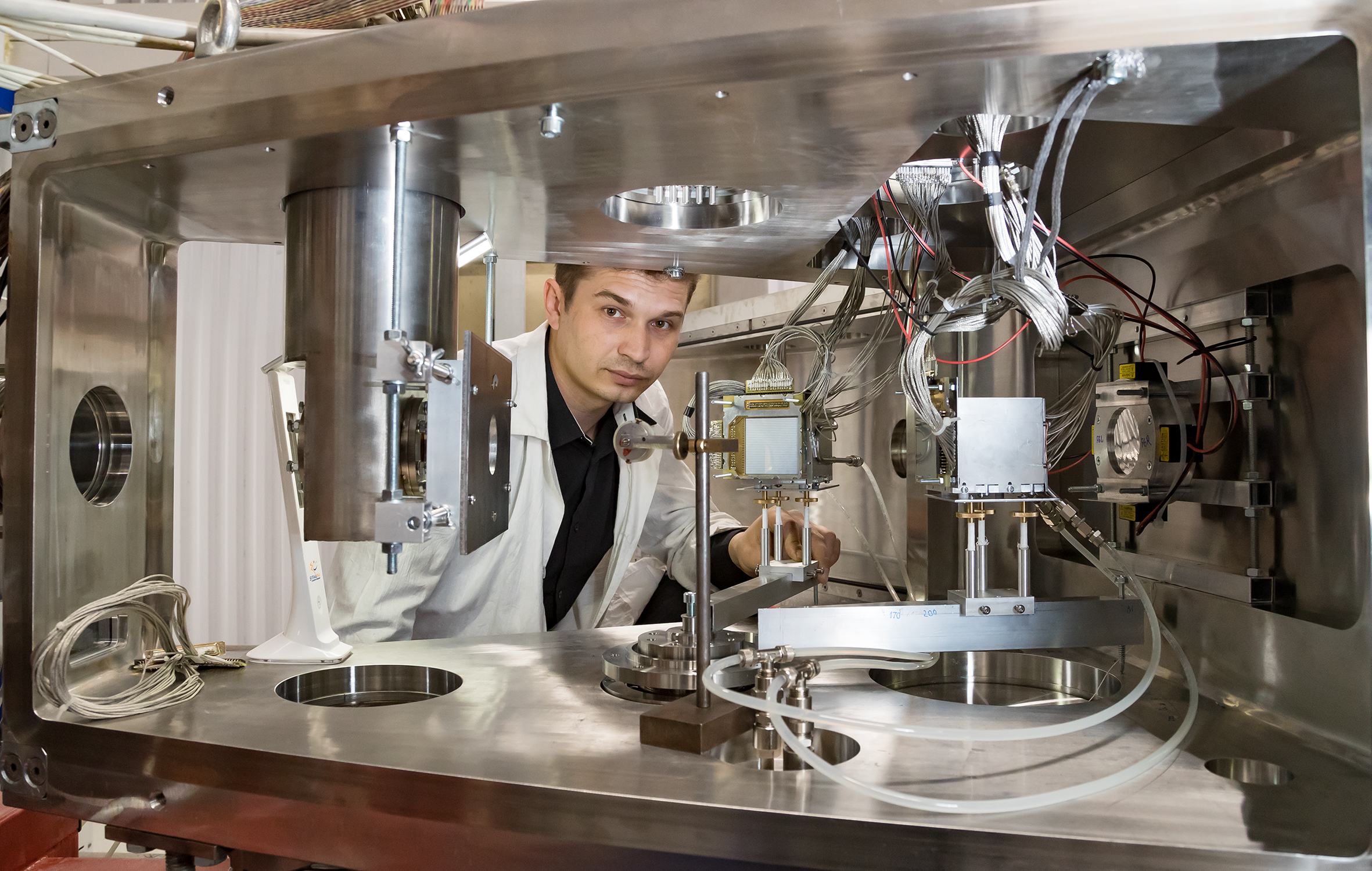 We congratulate Andrei Bezbakh on receiving the Governor's Award!