Celebrating 100th anniversary of birth of Andrei Sakharov
News, 22 May 2021
On 21 May, the birthday of outstanding physicist and human rights activist Andrei Sakharov, the webinar "Physics, Peace, Human Rights" was held. The event was sponsored jointly by the Russian-American Science Association, the International Committee on the Freedom of Scientists, and the APS Forums on International Physics, Physics & Society, and the History of Physics.
Within the framework of the thematic section "Understanding the Universe: Sakharov's Contributions to Astrophysics" chaired by Professor at Department of Physics and Astronomy of the University of Bologna and INFN, President, of the Centro Fermi Luisa Cifarelli, Director of the Joint Institute for Nuclear Research Academician Grigory Trubnikov gave a talk.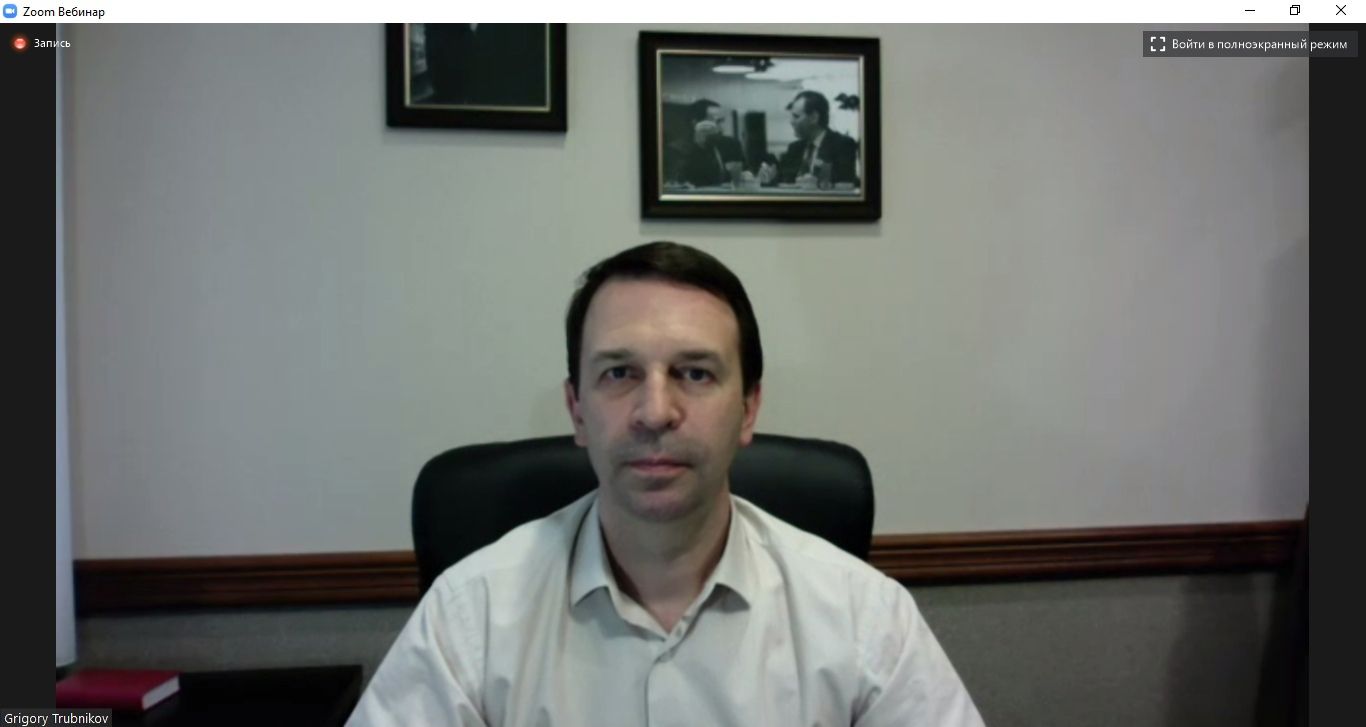 In his report "Physics of dense baryonic matter: search for phase transitions and critical end points. NICA collider @ Dubna", Grigory Trubnikov presented the area of the project's scientific search, which aims to study the structure of the Universe at about the 10th microsecond after the Big Bang that took place about 13 billion years ago. The JINR Director spoke about the current state of the mega-science project and its future physical programme. Grigory Trubnikov highlighted that the NICA project aims not only at scientific research but also at strengthening international intellectual capital. The Institute's Director noted that the birthday of Andrei Sakharov is a significant social event for the entire Russian community and concluded the report by citing the outstanding scientist, "I believe that humanity will find a rational solution to the complex task of grand, necessary, and inevitable progress while preserving all that is human in humanity and all that is natural in nature".
World-famous scientists professor Andrei Linde and RAS Academician Valery Rubakov made reports in the section as well.
The webinar "Physics, Peace, Human Rights" gathered outstanding physicists from Russia and the USA. Participants paid tribute to Andrei Sakharov's many contributions to astrophysics, fusion energy, arms control, and human rights, as well as their links to future developments in these areas.