Closing ceremony of Russian-German Year of Cooperation in Science and Education
News, 11 September 2020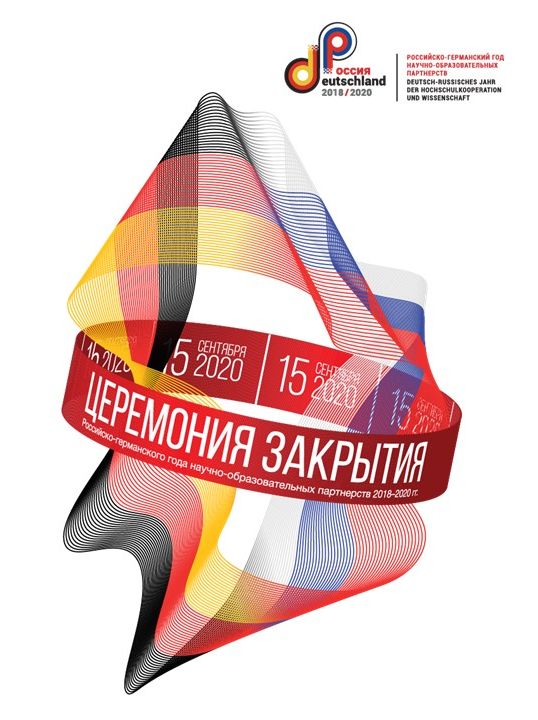 On 15 September 2020, a solemn closing ceremony of the Russian-German Year of Cooperation in Science and Education 2018-2020 will take place online.
The key event of the Closing Ceremony will be the conference "Russian-German dialogue in education and science: creating future together" dedicated to the prospects of scientific and educational cooperation between Russia and Germany.
During the first podium discussion of the Conference "Russia-Germany dialogue in education and science: creating future together", leading experts from Russia and Germany in the fields of science and higher education will discuss what formats and tools will contribute to the support and further development of the Russian-German cooperation in the fields of education and science; what are the priorities of the future international scientific cooperation. One of the speakers of the discussion will be Grigory Trubnikov, RAS Academician, First Vice-Director of JINR, a special representative of the Ministry of Education and Science of the Russian Federation for policies in science, technology and education, interaction with the Russian Academy of Sciences, as well as for international cooperation in science and technology. Moreover, Alexander Sergeev, RAS Academician, President of the Russian Academy of Sciences, and Vladislav Panchenko, RAS Academician, Chairman of the Council of the Russian Foundation for Basic Research (RFBR), Alevtina Chernikova, Rector of the National University of Science and Technology MISIS, will represent the Russian party at the discussion. German speakers include Joybrato Mukherjee, President of the German Academic Exchange Service (DAAD), Birgitta Wolff, Vice-President of the German Rectors' Conference (HRK), President of the Goethe-University Frankfurt/Main, Helmut Dosch, Vice-President of the Helmholtz Association of German Research Centres, Chairman of the DESY Board of Directors in Hamburg, Christian Thomsen, President of the Technische Universität Berlin, Katja Becker, President of the Deutsche Forschungsgemeinschaft (DFG).
Moreover, podium discussions "Scientific and educational partnerships in the spotlight. Diversity of the Russian-German cooperation" and "Creating future together. Bridges for the Russian-German scientific and educational cooperation" will be held. Participants of the Conference will have an opportunity to ask their questions and leave comments online.
In the frames of the solemn Ceremony, the winners of the open Russian-German competition "Russia and Germany: scientific and educational bridges" will be awarded.
A pioneering virtual exhibition will take place at the Conference in the frames of which Russian and German universities, scientific organizations and scientific funds will present their joint programmes as well as answer the questions of participants online. One of the innovative exhibit items will be a digital presentation of the Joint Institute.
More information is on the official website of the Year