Concert of romances at JINR Scientists' Club
Culture
The JINR Scientists' Club invites everyone interested to a concert of guitar and romance music.
Performers:
soloist of Mosconcert Yury Nugmanov,
Merited Artist of the Russian Federation Lyubov Isaeva.
Romances based on poems by A. Akhmatova, K. Balmont, N. Gumilyov, S. Ivanova, N. Nekrasov, B. Pasternak will be played. Composer: Yury Nugmanov.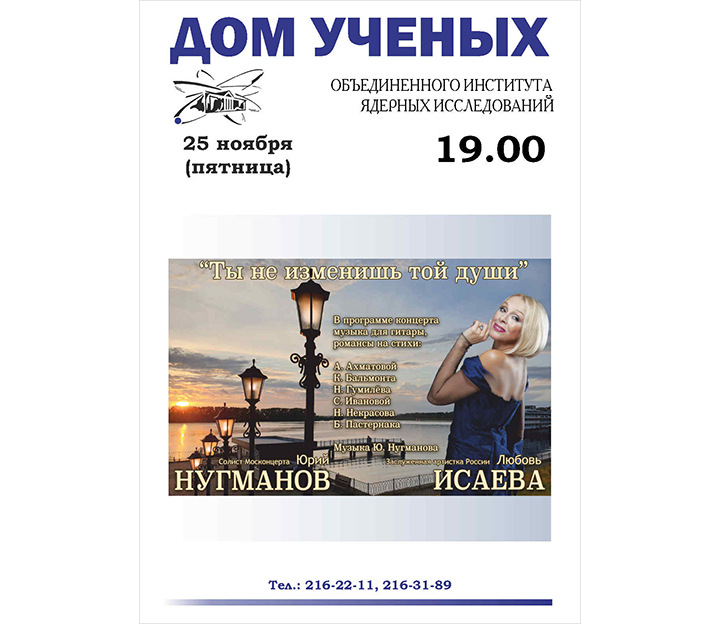 JINR Scientists' Club tel.: +7 (496) 216-22-11, 216-31-89