Concert "Serenade for string orchestra"
Culture
The JINR Scientists' Club invites everyone interested to a concert "Serenade for string orchestra" by string group of Dubna Symphony Orcherstra.
Conductor: laureate of international contests Sergey Pospelov.
Soloist: laureate of international contests Margarita Pospelova (piano).
Performers:
Fedor Zemlerub (cello);
Alexander Budnikov (violin);
Natalya Dyachenko (violin);
Sergey Pudalov (violin);
Evgeniya Arkhipova (violin);
Dmitry Plyusnin (alt);
Maria Ustyugova (alt);
Mark Gorshkov (cello);
Artur Panagov(contrabass).
The programme includes works by M. Glinka and P. Tchaikovsky.
The concert will be held on 25 January 2023, Friday, at 7:00 PM.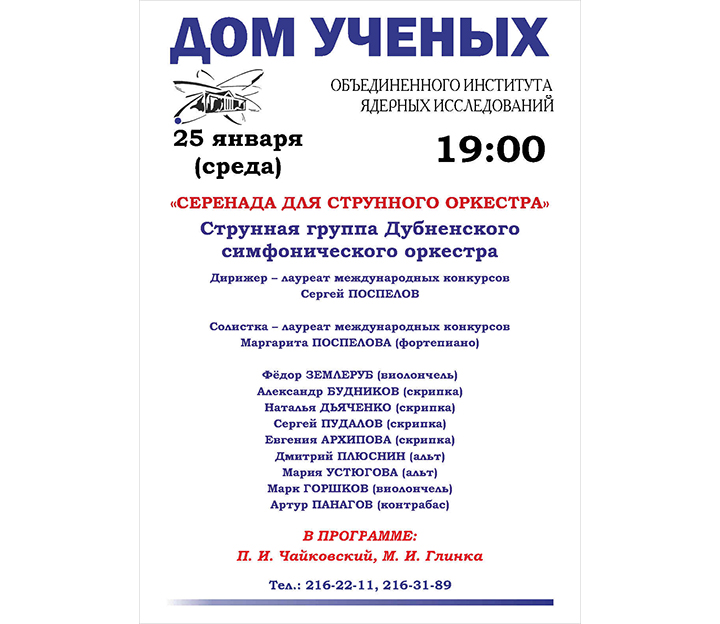 JINR Scientists' Club tel.: +7 (496) 216-22-11, 216-31-89