Congratulation of RF Minister of Science and Higher Education
News, 08 February 2019
Russian scientific community annually celebrates its professional holiday on 8 February. Minister of Science and Higher Education of the Russian Federation, Plenipotentiary Representative of Russia at JINR Mikhail Kotyukov sent his congratulations on the Day of Russian Science to the Joint Institute for Nuclear Research.
Dear colleagues,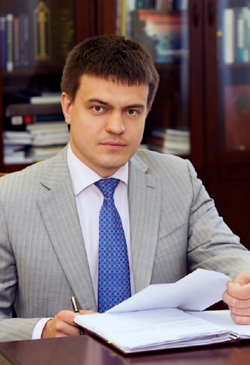 On behalf of the Ministry of Science and Higher Education of the Russian Federation and on my own behalf, I congratulate you on the Day of Russian Science!
There are grounds for Russian science to be proud of its glorious history, outstanding names and prominent discoveries. It is possible to say firmly that the modern generation of national researchers successfully enriches traditions and contributes to the development of Russian and world science extending the frontiers of knowledge.
Today, Russian science and the system of higher education are given national-level tasks of increasing the scientific and technological potential of the country, developing priority fields of fundamental and applied research. Large-scale state support and complex resource mobilization in the frames of the national projects "Nauka" and "Obrazovanie" should contribute to the solution of these tasks. I have no doubts that the success of our joint work will not be long in coming.
One of the key tasks today is the development of the personnel potential. Our scientific schools are the golden basement able to provide to the new generation of students and young researchers true guidelines for higher achievements.
I sincerely wish all scientists of the present and future good health, inexhaustible life energy, inspiration, success in scientific research, new victories and discoveries!
Best regards, Mikhail Kotyukov