Director of Industrial Center of Bulgaria paid visit to JINR
News, 13 September 2021
On 11 September 2021, Director of the Industrial Center of the Republic of Bulgaria in Moscow, Counsellor of the Embassy of the Republic of Bulgaria in the Russian Federation Georgi Nenchev Radulov met with the JINR leadership in the framework of his visit to Dubna.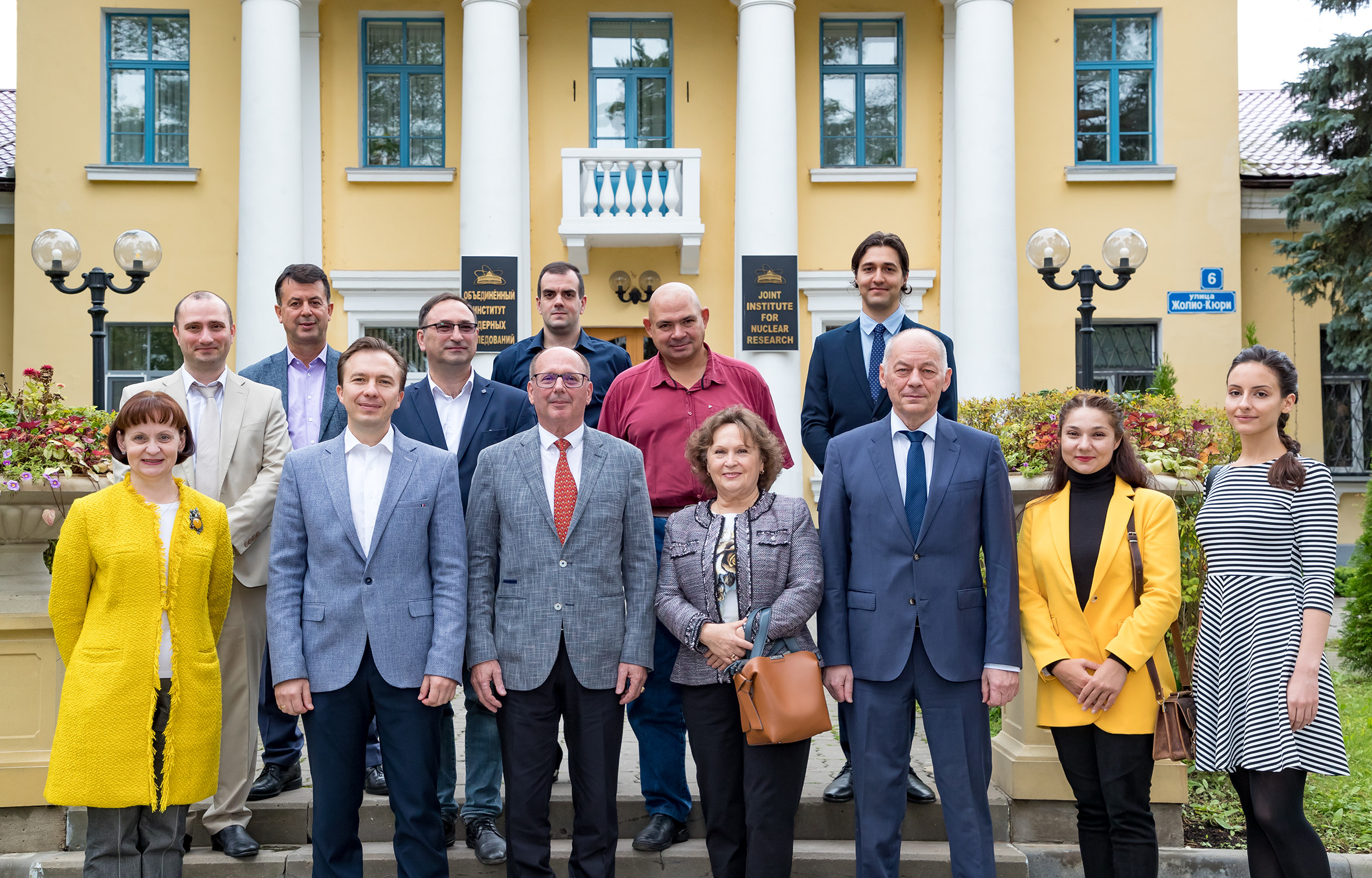 JINR Vice-Director Vladimir Kekelidze welcomed the guests at the JINR Directorate. "When 65 years ago in 1956 12 countries decided to create ajoint international institute for conducting fundamental research in the field of nuclear physics and high-energy physics, Bulgaria was one of them. So you are in your native home," Vladimir Kekelidze emphasized.
"We are proud that we were co-founders of this Institute and are aimed at further development of cooperation. There are our compatriots among the JINR staff and we are proud of them and their work," noticed Georgi Nenchev Radulov in his speech.
During the meeting, the sides discussed opportunities for cooperation development, including on the platform of the Special Economic Zone «Dubna». Besides, participants of the event discussed cultural ties of Bulgaria and the JINR's country of residence – Russia. It was noted that the current year at the Joint Institute has been declared the Year of Bulgaria and includes a number of diverse events.
The meeting was held with the participation of the heads of the Dubna City Administration and representatives of the Bulgarian national group at JINR, who shared with the embassy counsellor the experience of having chosen JINR for their scientific career as well as their ongoing scientific research and life in Dubna.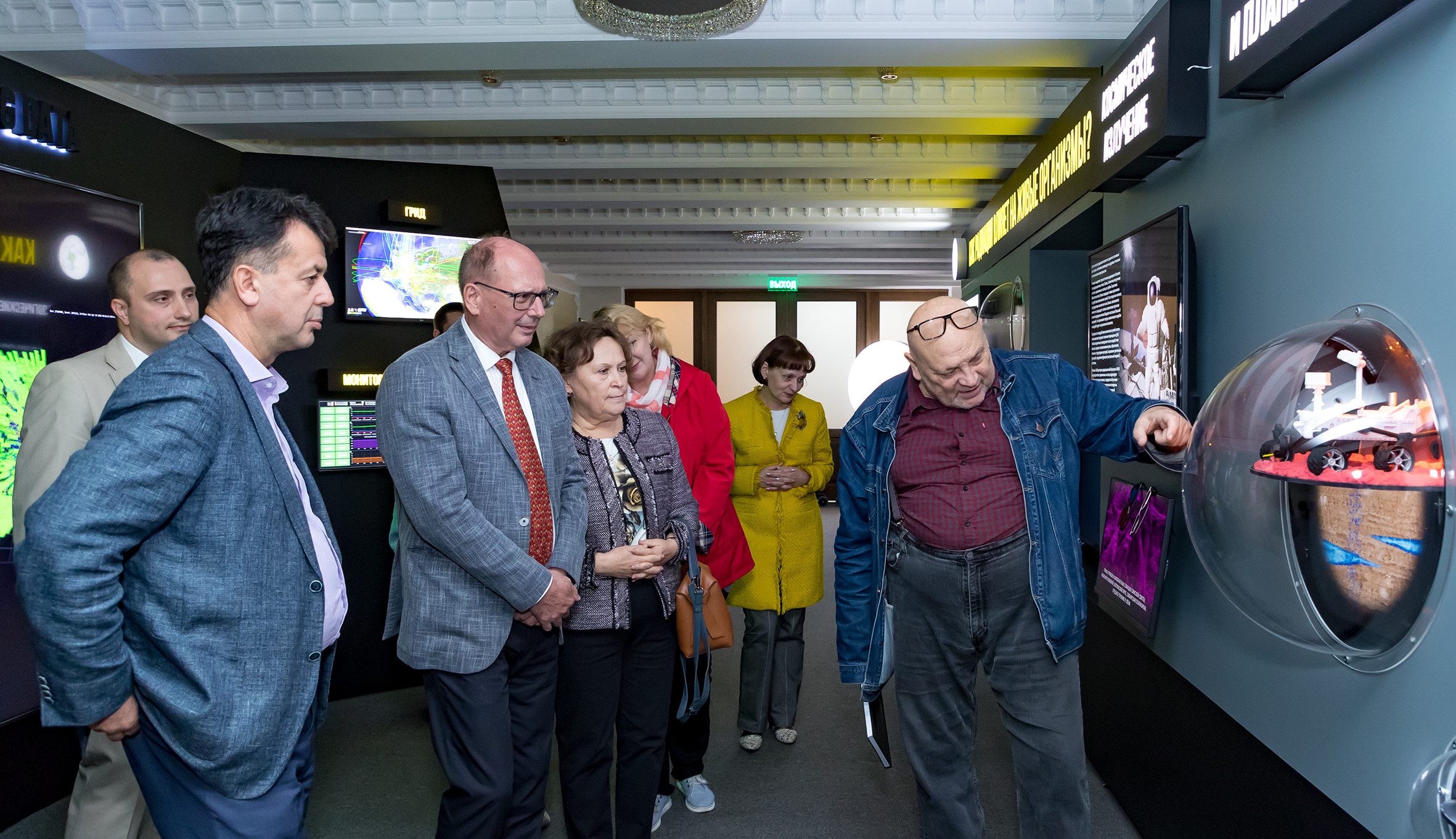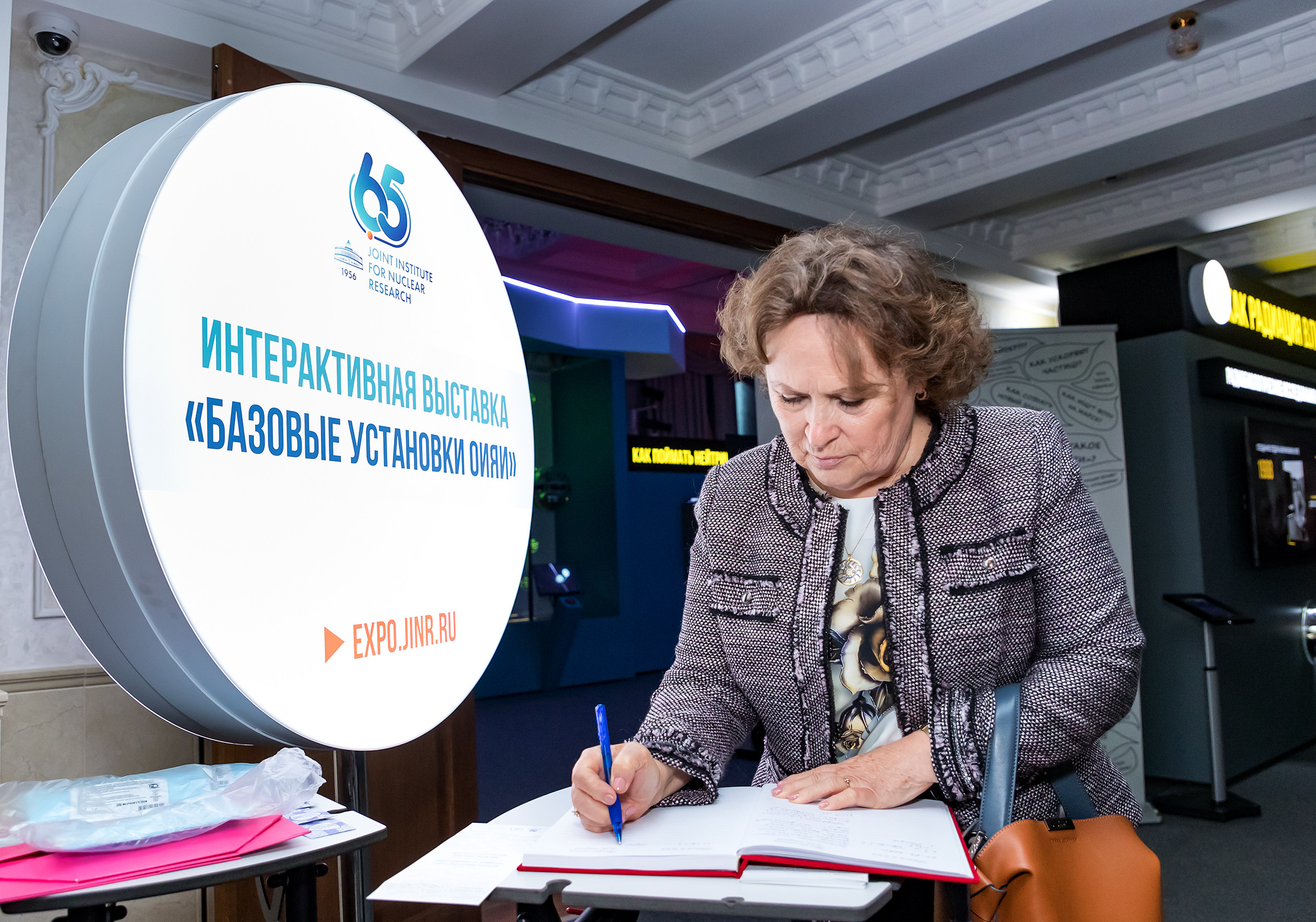 As a part of the programme, the Director of the Industrial Center of Bulgaria visited the photo exhibition "Sozopol. Near and far" in the JINR Blokhintsev Universal Public Library, which is a joint project of Blokhinka and the Bulgarian Cultural Institute in Moscow within the framework of the Year of Bulgaria at JINR. He also visited the interactive exhibition "JINR Basic Facilities" in the JINR Cultural Centre "Mir".
During the visit to Dubna representatives of the Industrial Center of the Republic of Bulgaria in Moscow attended the Special Economic Zone «Dubna» and the ecological festival "UDachny Den" as well. Georgi Radulov and Head of the Dubna City Administration Sergey Kulikov planted a chestnut, a tree of Russian-Bulgarian friendship, in the yard of house No. 16 A on Bogolyubov Avenue.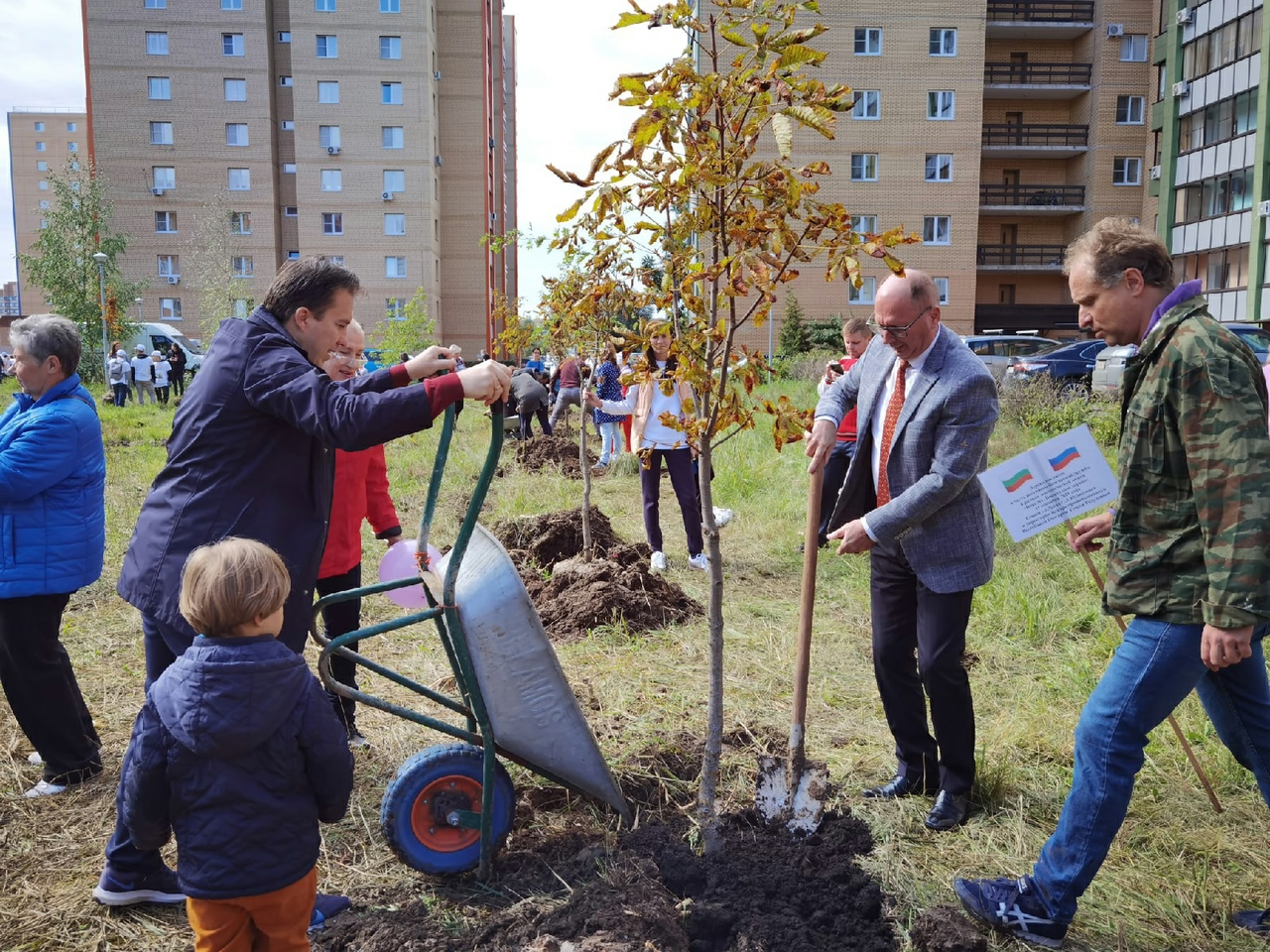 Photo of the Press Office of the Dubna City Administration
Photos by Elena Puzynina