Directorate focuses on staff
News, 02 March 2022
On Tuesday, 1 March, an extended meeting of the Council of Heads of national groups was held in the International Conference Hall with the participation of the JINR Directorate. Participants noted that the issue of the link between the staff of the Institute with the Directorate has been of special importance since the beginning of the coronavirus pandemic. It remains relevant now, given the dramatic situation in the world in recent days, especially in a number of the JINR Member States. For the first time, a representative of Egypt, which joined the Institute as a Member State in November 2021, took part in such a meeting as the appointed Head of the national group.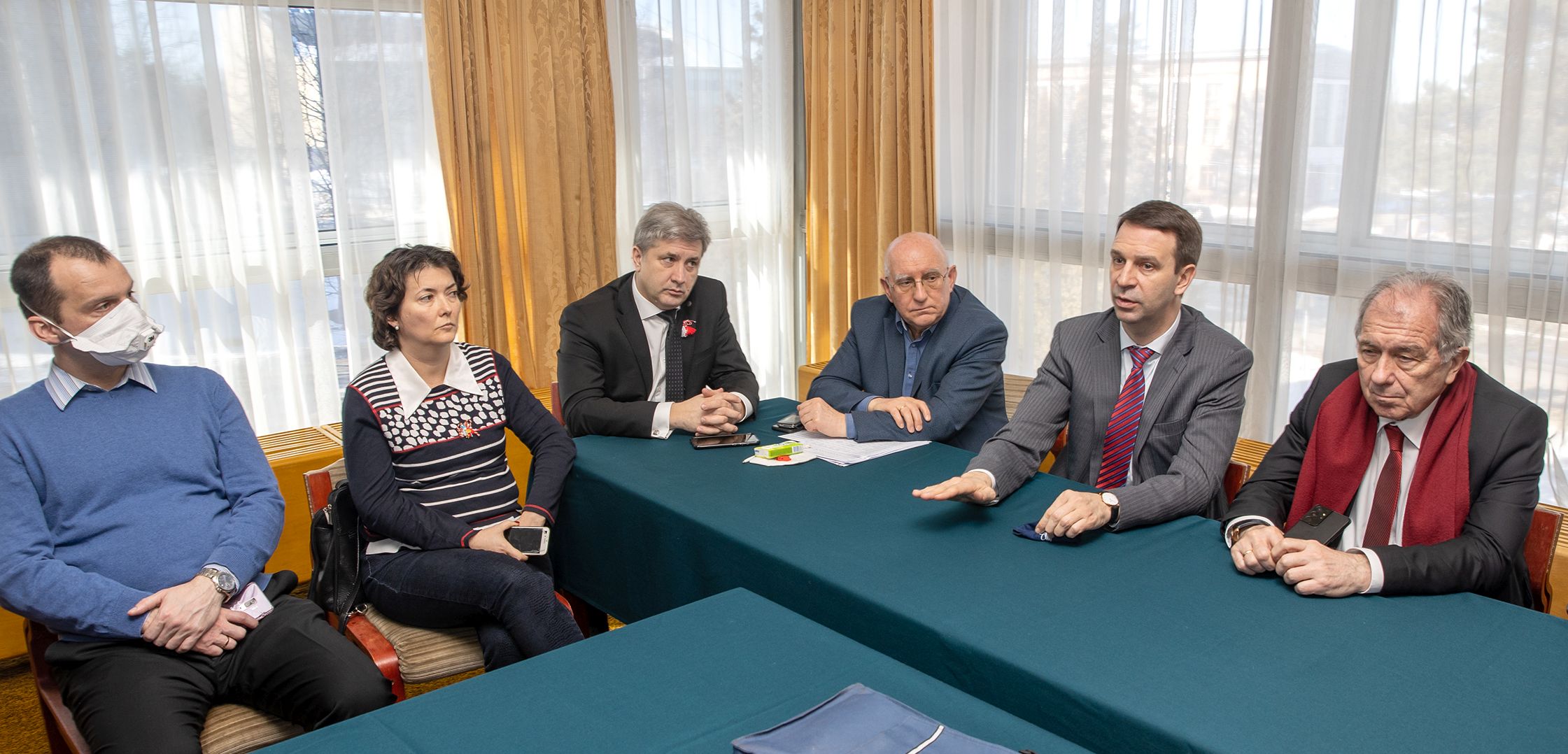 Director of the Joint Institute Grigory Trubnikov highlighted for representatives of the JINR Member States that the Institute's leaders make every effort to ensure the dynamic operation of the international centre aimed at the implementation of planned scientific research and the development of the research infrastructure. In particular, the Directorate pays special attention to the issues of providing the staff with comfortable and stable working conditions according to the current working contracts and regulatory documents of the Institute. It was also noted that JINR employees from the Member States have rights for immunity and privileges provided for by the legislation of the Russian Federation as the country of the JINR's location.
Questions raised at the meeting mainly concerned assistance due to the complicated logistics, work of the protocol service aimed to provide the staff with all necessary documents, technical aspects of providing employees being on long business trips with all necessary for work resources. The Directorate and services of the Institute will provide every necessary assistance on all discussed issues. Moreover, Grigory Trubnikov suggested holding such meetings with heads of the national groups regularly.
On the eve of the event, on 28 February, a similar informational meeting was held with staff members of the national group of Ukraine.