Dubna and Dongguan are twin cities
News, 14 August 2019
On 9 August 2019, a Memorandum on cooperation between Dubna and Dongguan (China) was signed. The document also provides partnership between Chinese entrepreneurs and residents of the Special Economic Zone "Dubna".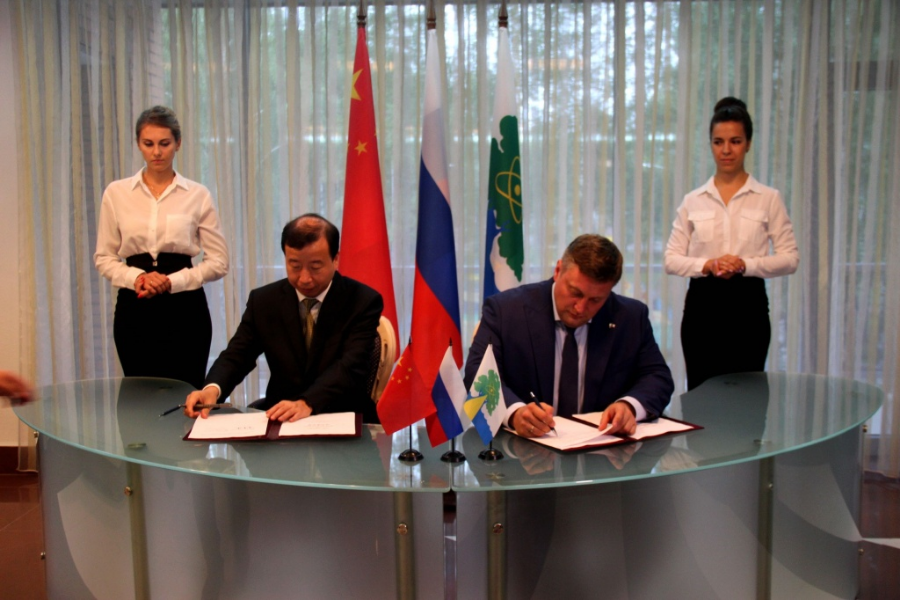 A representative delegation from the city of Dongguan visited Dubna. During the visit, the two cities signed a Memorandum on cooperation. First of all, it will be aimed at cooperation in the fields of science, engineering and technology, as well as the exchange of highly qualified personnel. The document was signed by head of the Dubna city district Maxim Danilov and mayor of Dongguan Xiao Yafei.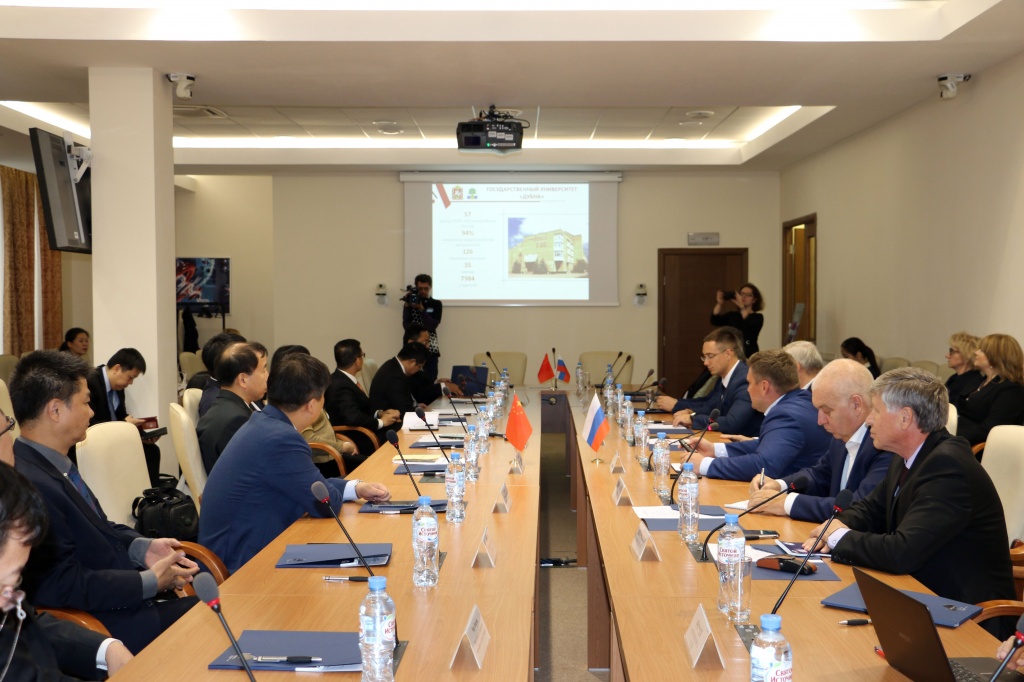 Dongguan is located in the centre of Guangdong province, which has the highest GDP in China today. Here, in particular, enterprises for the production of switching equipment, communications and electronics are concentrated; including plants of world-famous smartphone manufacturers Huawei, OPPO, Vivo, as well as objects of such companies as DuPont, Samsung Electronics, Nokia and others. The Science and Technology Industrial Park "Song Shan Lake", the University of Technology and the Innovation Centre of Tsinghua University, the Russian-Chinese technology transfer centre are ready to cooperate with Dubna. In addition to the residents of the SEZ "Dubna", the Joint Institute for Nuclear Research, the Innovation and Territorial "Cluster of Nuclear Physics and Nanotechnology", and the State University "Dubna" will be among their partners.
During the visit to Dubna, the Chinese delegation visited the Veksler and Baldin Laboratory of High Energy Physics of JINR. The guests were acquainted with the progress on establishment of the first Russian collider NICA, and visited the infrastructure and plants of residents on the left bank site of the Special Economic Zone.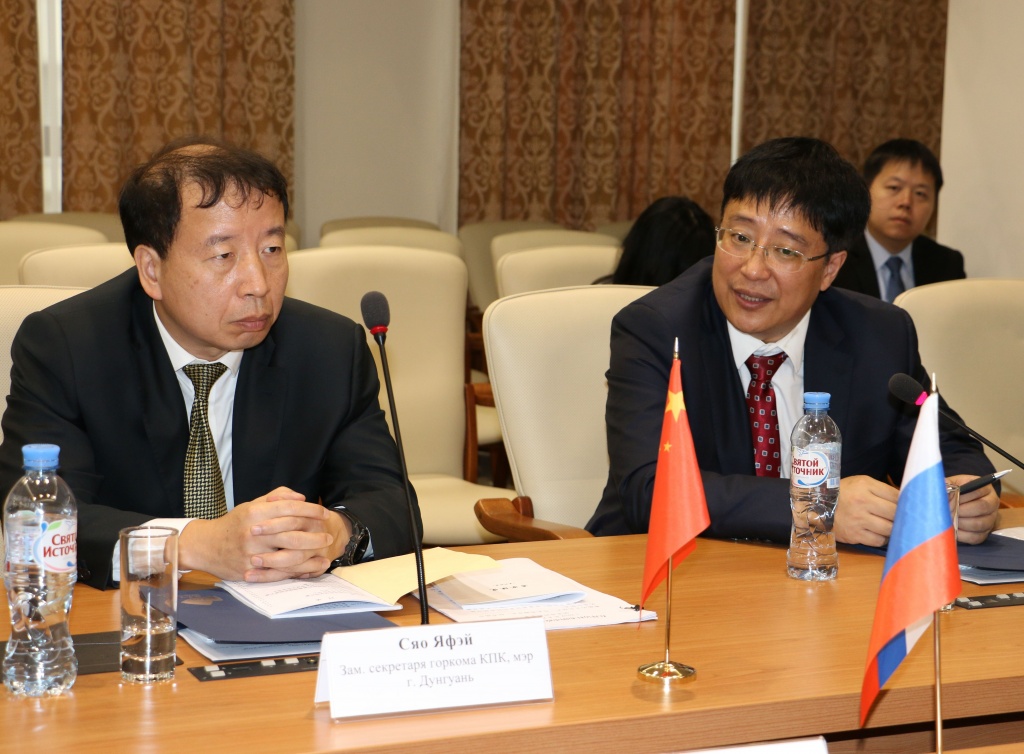 — We are pleased with the results of the visit to Dubna, and we hope that cooperation with the city, high-tech enterprises located on its territory, will be fruitful, — mayor of Dongguan Xiao Yafei said, – Decent conditions for business were created in the SEZ "Dubna". There are many high-tech resident companies here, and I will definitely tell our entrepreneurs about them. Therefore, in the future, we intend to consider the issue of cooperation with them, with the Management company and, probably, to set Chinese enterprises in the Moscow region.
Following the materials of the SEZ «Dubna»