"Dubna Green Chamber Talks": expert dialogue on science diplomacy
News, 24 April 2022
On 21 April 2022, the JINR Scientists' Club hosted a meeting of national experts in science diplomacy with the participation of JINR Director G. V. Trubnikov. The Sofia Declaration of the Committee of Plenipotentiaries of the Governments of the JINR Member States has recorded the strengthening role of JINR as a unique integration platform for the development of modern tools in the fields of science diplomacy, scientific enlightenment, and cross-cultural exchange.
Leading experts of the Institute of World Economy and International Relations, the Peoples' Friendship University of Russia, the Russian International Affairs Council, the Russian Foundation for Basic Research, Moscow Institute of Physics and Technology, Analytical centre for Innovations in Science, Technology and Education took part in an informal discussion of current trends in the development of science diplomacy and the possible role of JINR in this process as an international intergovernmental organization.
During the meeting, participants discussed possible scenarios for the development of science diplomacy tools and their applicability in the dynamically changing geopolitical realities of the international, scientific and technical dialogue. Experts agreed that systematic work on strengthening and adapting the tools of science diplomacy was necessary, noting the unique nature of the JINR international platform for systematic discussion of such initiatives.
As a result of the meeting, participants supported the idea of regular informal meetings "Science, Dialogue, and Society".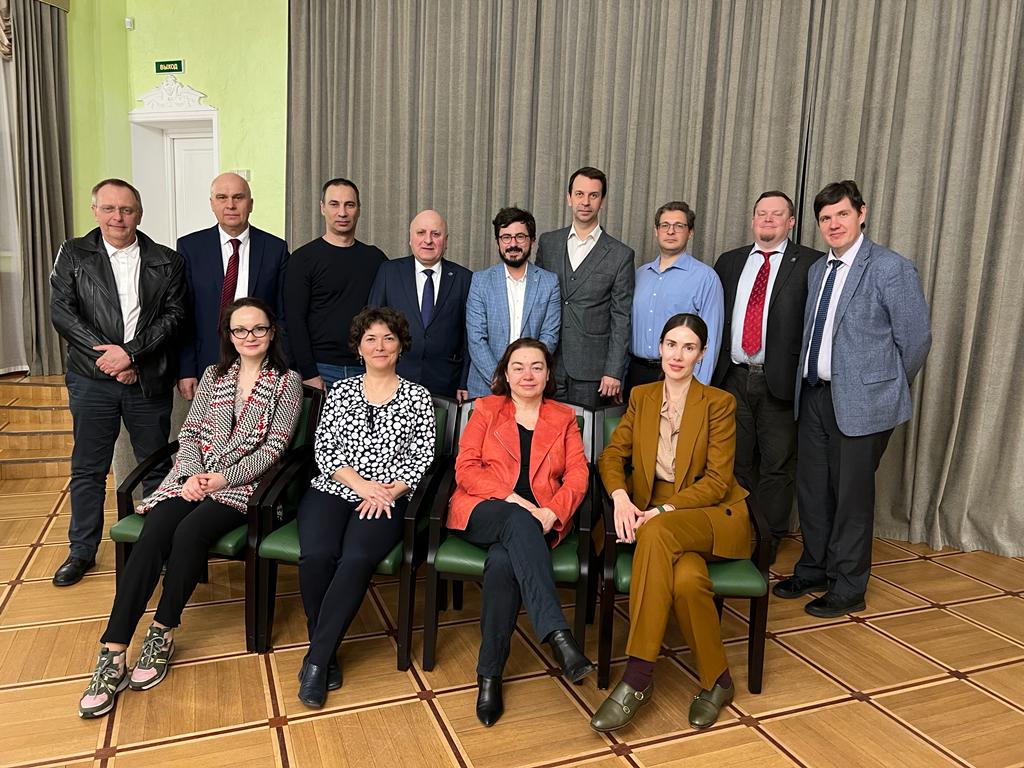 Nedelko S. N. (JINR), Usoltsev A.V. (RFBR), Aushev T.A.- H. (MIPT), Abashidze A. H. (RUDN), Suleymanov I. T. (JINR), Trubnikov G. V. (JINR), Kovalev Yu.Yu. (FIAN, MIPT), Solntsev A.M. (RUDN), Danilin I.V. (IMEMO RAS), Karpinskaya E.O. (RIAC), Kulikov. O. A. (JINR), Kuklina I.R. (ICISTE), Zaikina N.V. (JINR)