From nuclear physics to modern theatre
Media, 18 July 2022
On 16 July, the Summer School started working on the base of the Joint Institute for Nuclear Research. This is one of the largest public educational projects in Russia. More than a thousand people from all over the country will take part in the Summer School during the month: high school students, students, young specialists. At the same time, the enrolment has been competitive. This year, there have been more than 2.5 applications per place.
"The time has come when special attention is paid to science since 2022 – 2031 has been declared the Decade of Science and Technology in Russia, and a few days ago the International Year of Basic Sciences for Sustainable Development officially started at UNESCO. This is a time of active changes in science, among which, of course, the attraction of talented young people. "Summer School" is the romance of scientific everyday life in a camp on the Volga banks, lectures, experiments, and, finally, the opportunity to get in touch with the research work of scientists of the world scientific centre JINR on excursions in laboratories. Our task, as a strategic partner of the School, is to captivate children by the interest in the world and create conditions for the realisation of this interest," JINR Director Grigory Trubnikov commented on the start of the Summer School.
The School has the Workshop "Element 105" organized by the Joint Institute. Workshop participants, 20 students that are passionate about physics from the leading universities of the country, will listen to lectures by JINR scientists for 10 days and take a tour of the Institute's scientific laboratories.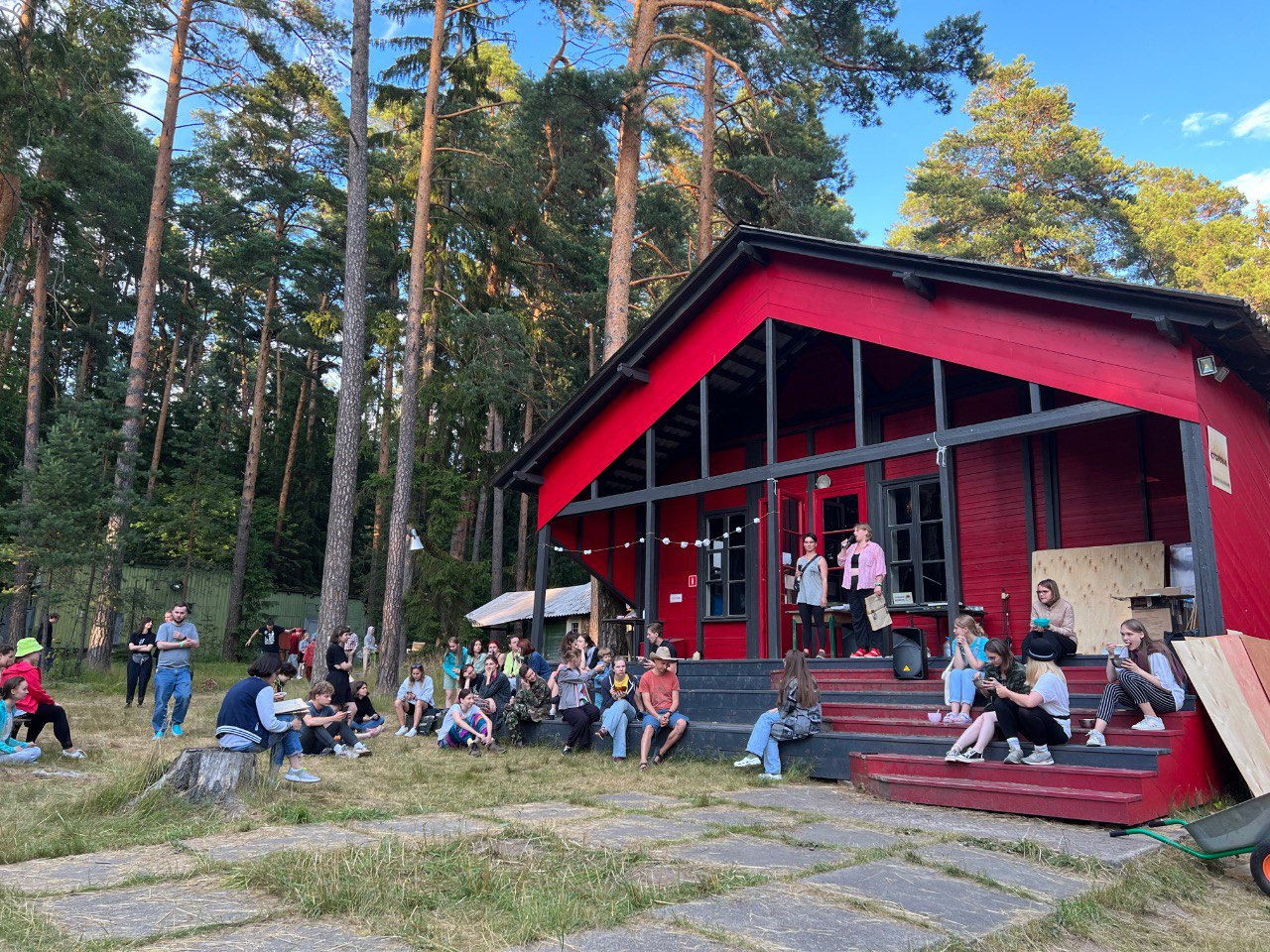 The educational programme of the Summer School is carried out in more than thirty directions. There are nuclear physics, biology, modern theatre, neurolinguistics, documentary, science journalism, pedagogy, evidence-based medicine, and many other fields.
"Usually summer schools focus on some narrow topic. We make an emphasis on interdisciplinarity, when "physicists" and "lyricists" work in a shared space, exchange their knowledge, do common projects," Director of the Summer School Varvara Fufayeva said.
Another feature of the project is its volunteer nature. Teachers and organizers do not receive salaries and fees, but, on the contrary, they pay contributions that are spent on food and other needs.
The Volga base owned by the Joint Institute for Nuclear Research (Dubna) became the site for the Summer School. The base is located near the village of Prislon in the Kimry district of the Tver region between the bank of the Volga and the Kletinsky forest. Participants live in tents in the territory of the base. Classes and practical work are conducted in specially equipped buildings.