Gift to Dubna doctors from JINR
News, 10 January 2022
On 8 January, the JINR Directorate presented 250 invitations for the Swan Lake performance on the stage of the Cultural Centre "Mir" to doctors of Dubna as a New Year gift. This festive initiative aims to support the JINR's role as one of the leading city-forming enterprises the key priority of which is social responsibility.
The decision of the Institute to present to doctors of the city this beautiful New Year fairy tale was intended not only to highlight the high-quality work of Dubna doctors but also express sincere and deep gratitude to heads, all the staff of Medical Unit No.9 and the Dubna City Hospital on behalf of the entire multinational team of JINR. The Joint Institute highly appreciates the selfless efforts of doctors who continue saving lives and taking care of the health of Dubna citizens in this difficult time of the pandemic.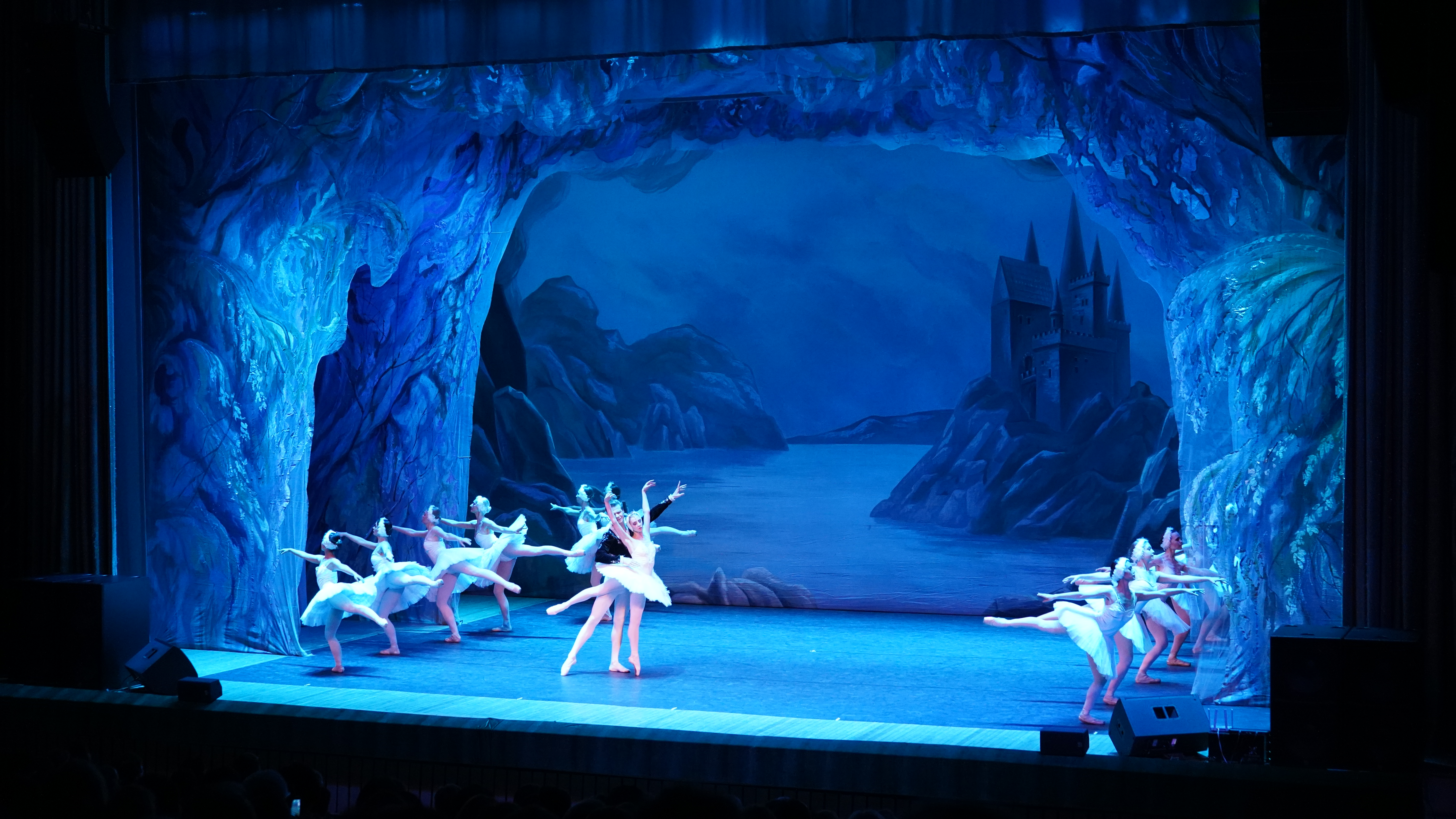 "The new year has started. The entire world, the country, and each of us live and work in the conditions of continuously altering challenges and trials. This time requires fast, accurate, and balanced decisions. Reliance on professionalism and team work is of special importance in the medical field.
I won't exaggerate if I say that we admire your professional feats during the pandemic. The medical staff has shown much compassion and generosity, self-control, mental stamina, humanity. Your expertise has helped each of us to fully grasp, to feel the true value of life and the importance of the work you have devoted life to.
Let all the troubles and difficulties in life provide doctors with invaluable experience. Let your everyday responsible work bring health to patients. I wish you happiness, peace, and kindness to you and your loved ones!" RAS Academician, JINR Director Grigory Trubnikov said.
On behalf of the JINR Directorate, Andrey Tamonov, Chairman of the City Council of Deputies, Head of the Social Infrastructure Management Office, addressed doctors of Dubna in the Cultural Centre "Mir". He congratulated them on the New Year and wished them to forget for a while about their work, have rest and spend time with families and friends. Andrey Tamonov expressed hope that emotions from the ballet would remain with doctors for the whole next year and would give new strengths. He also noted that doctors and medical staff undergo difficult times nowadays, they save lives performing a labour feat every day. Andrey Tamonov highlighted in his speech in the way of conclusion, "We will be always sure that we have reliable rear and that you will help us in the most difficult situation."
The ballet in the Cultural Centre "Mir" was performed by the New Classic Ballet with the participation of leading soloists of Russia. The New Classic Ballet combines elements of brilliant classical dance with new approaches and concepts. The performance evoked the enthusiastic emotions of the Dubna audience. Several medical workers shared their impressions after the ballet.
Elena Diakonova, obstetrician-gynecologist of the maternity hospital,
"The performance aroused great interest. Outstanding music. Excellent performers. Lightness. The music is fascinating. I am glad that the JINR administration paid attention to modest doctors. It was nice to hear sincere words of gratitude. Thank you very much. Many, like me, came after the duty to watch a wonderful fairy tale. It's a holiday!"
Oleg Popov, Head of the Department of Anesthesiology and Intensive Care, and Natalia Popova, Head of the maternity welfare centre of the Medical Unit No.9,
"A wonderful performance! A meeting with the classics never fails! It's a pity that this doesn't happen so often in our life. Thank you to the organizers for a wonderful evening!"
Midwives Alexandra and Yulia, a nurse Yulia said,
"A great performance. We thank the organizers for the opportunity to see the ballet "Swan Lake". Impressions from the performance added a festive mood! Thanks again!"
Marina Kim, micropediatrician of the maternity hospital,
"A wonderful evening, a wonderful ballet! I am pleased with everything! Beautiful corridors of the Cultural Centre, great music, great performance of ballet dancers, gorgeous costumes! A festive magical mood has been created! Thank you from the bottom of our hearts!"