Grigory Trubnikov at Archipelago 2121 in Veliky Novgorod
News, 28 July 2021
On 26 July, the JINR Director took part in the group work of the Foresight "110-year horizon", the first stage of the Archipelago 2121 project and educational workshop at which the country's leading strategists, experts, and futurologists were discussing how our children and we would live in the next 100 years and how technologies would change the future.
Participants of the Foresight tried to determine the key stakes of Russia for the future and promising moves for the formation of a leading scientific-technological, social, macro-political, and ecological agenda.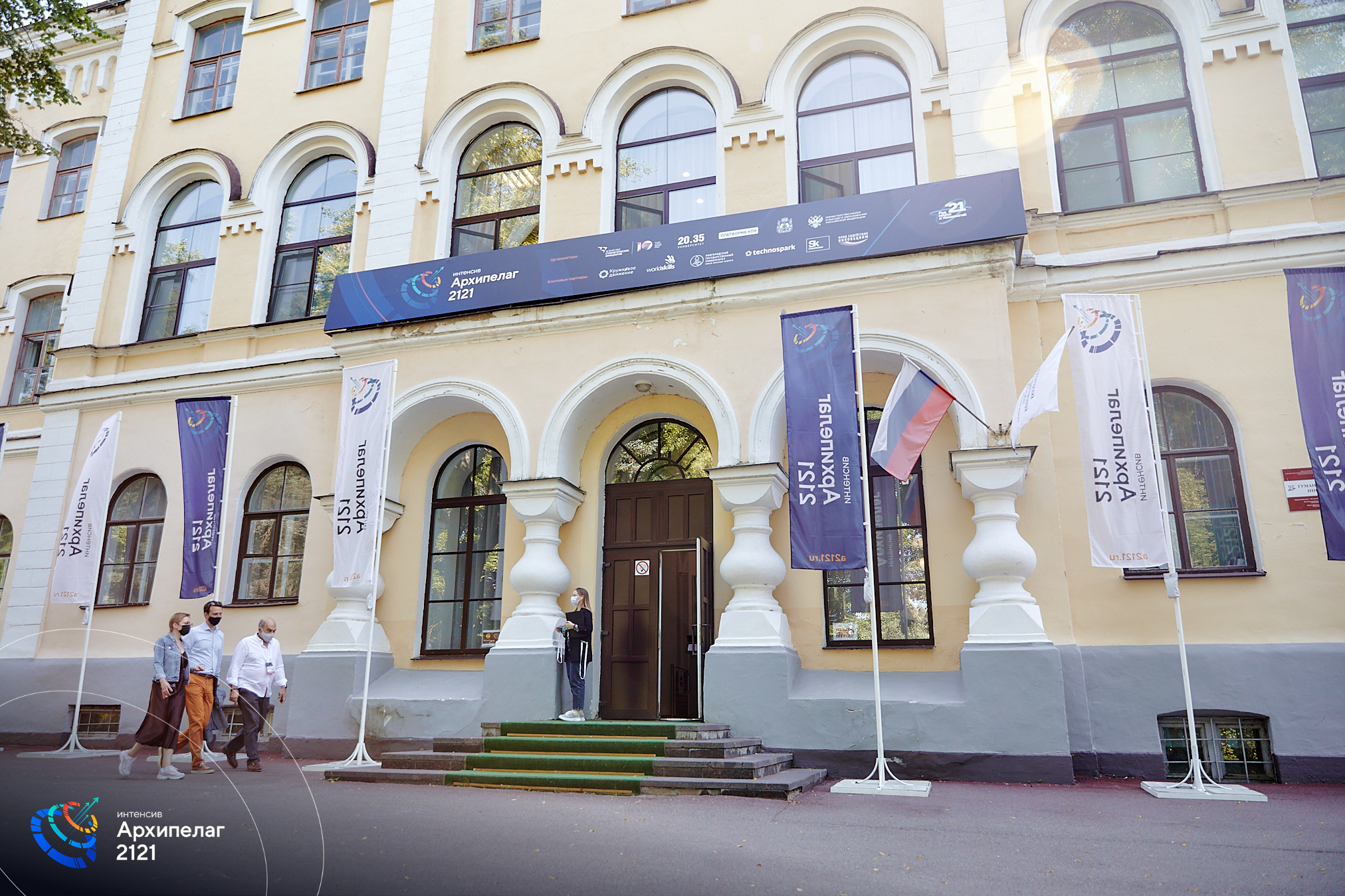 Photos © Archipelago 2121
Grigory Trubnikov commented on the provisional results of work from the standpoint of fundamental science and research technologies. Moreover, he participated as an expert in the final discussion of results and forecasts of the Foresight's team and voiced the requests of such stakeholders like the Ministry of Science and Higher Education of Russia, the Agency for Strategic Initiatives, NTI markets.
"It is great that the Archipelago 2121 is held in Veliky Novgorod. It is symbolic that the congruent dialogue of participants takes place here, away from hustle and bustle of the capital, in a city with a thousand-year history and mentality of veche decision-making. The university that hosts the Archipelago has created excellent conditions for experts and project groups. We have been enthusiastically working on global challenges on the way to the country's movement into the future. Now, teams of startups, technological companies, cities, and universities are supposed to find practical solutions for them, to turn the images of the future into the changes in our lives for those living in this or that region or studying at a particular university," RAS Academician JINR Director Grigory Trubnikov commented.
In addition, Grigory Trubnikov visited the project's situation centre. Rector of the 2035 University Nina Yanykina guided a tour and reported on how the data on the coherence of the cycles, the results of the Foresight, and the planned results of the workshop are presented.