Grigory Trubnikov: MEPhI trains employees for nuclear industry
News, 01 September 2021
On 30 August 2021, JINR Director Academician Grigory Trubnikov took part in a festive meeting of the NRNU MEPhI scientific council and scientific teams of the NRC "Kurchatov Institute". The event was dedicated to the beginning of a new academic year and the upcoming 80th anniversary of the university in 2022.
Speaking at the meeting of the teaching staff of MEPhI, Grigory Trubnikov noted that he himself was a professor of this university for 12 years.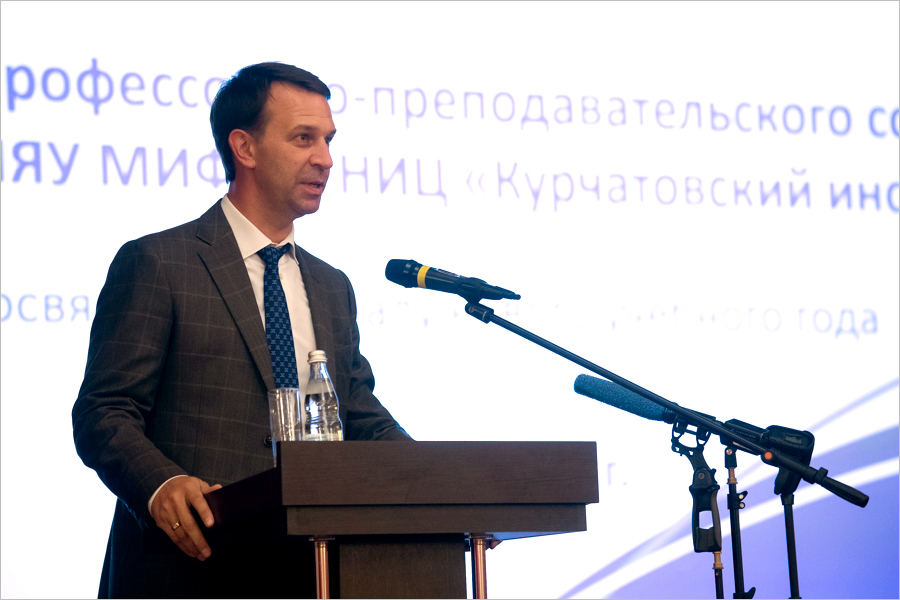 "I am pleased to congratulate all of you on the beginning of a new academic year that starts in a full-time format. MEPhI has been training staff for the best scientific and technological enterprises, universities, scientific organisations of the country – from Kaliningrad to Vladivostok, from Sevastopol to Arkhangelsk – for almost 80 years. The university has a special spirit, atmosphere created by the founding fathers. Igor Vasilievich Kurchatov greatly contributed not only to the creation of the institute but also its formation as a generator of the staff for high-tech sectors of the economy at that time: nuclear industry, submarine and icebreaking fleet. I am sure that MEPhI will have a bright future with such partners as Kurchatov Institute, the Joint Institute for Nuclear Research in Dubna, MIPT, and many other scientific organisations and universities represented here today. When we gather at this site, we do not only share the news but also make joint plans," the JINR Director highlighted. "The National Centre "Kurchatov Institute" is a truly integrating platform both for science and the high-tech industry."
Participants of the event discussed the issues of the nuclear industry development, topical tasks set for the industry and training of staff to solve them.