Hemodialysis unit opened at Medical Unit No. 9 with participation of JINR
News, 03 April 2023
On 31 March, on the basis of the Medical Unit No. 9 of the Federal Medical and Biological Agency of Russia, a hemodialysis unit was opened for the JINR employees and residents of the Dubna city. The Joint Institute for Nuclear Research provides the Medical Unit No. 9 with continuous support in the equipment renewal and premises repair. There will be three shifts in the hemodialysis unit. Equipped with 12 new-generation dialysis machines, the unit will provide the treatment of 72 people on an outpatient basis.
The opening of the hemodialysis unit was commemorated to the foundation day of the Medical Unit No. 9. On 1 April, the medical unit celebrated its 67th anniversary. At the festive meeting, JINR Director Assistant for Radiation Medicine Grigory Shirkov expressed congratulations on behalf of JINR.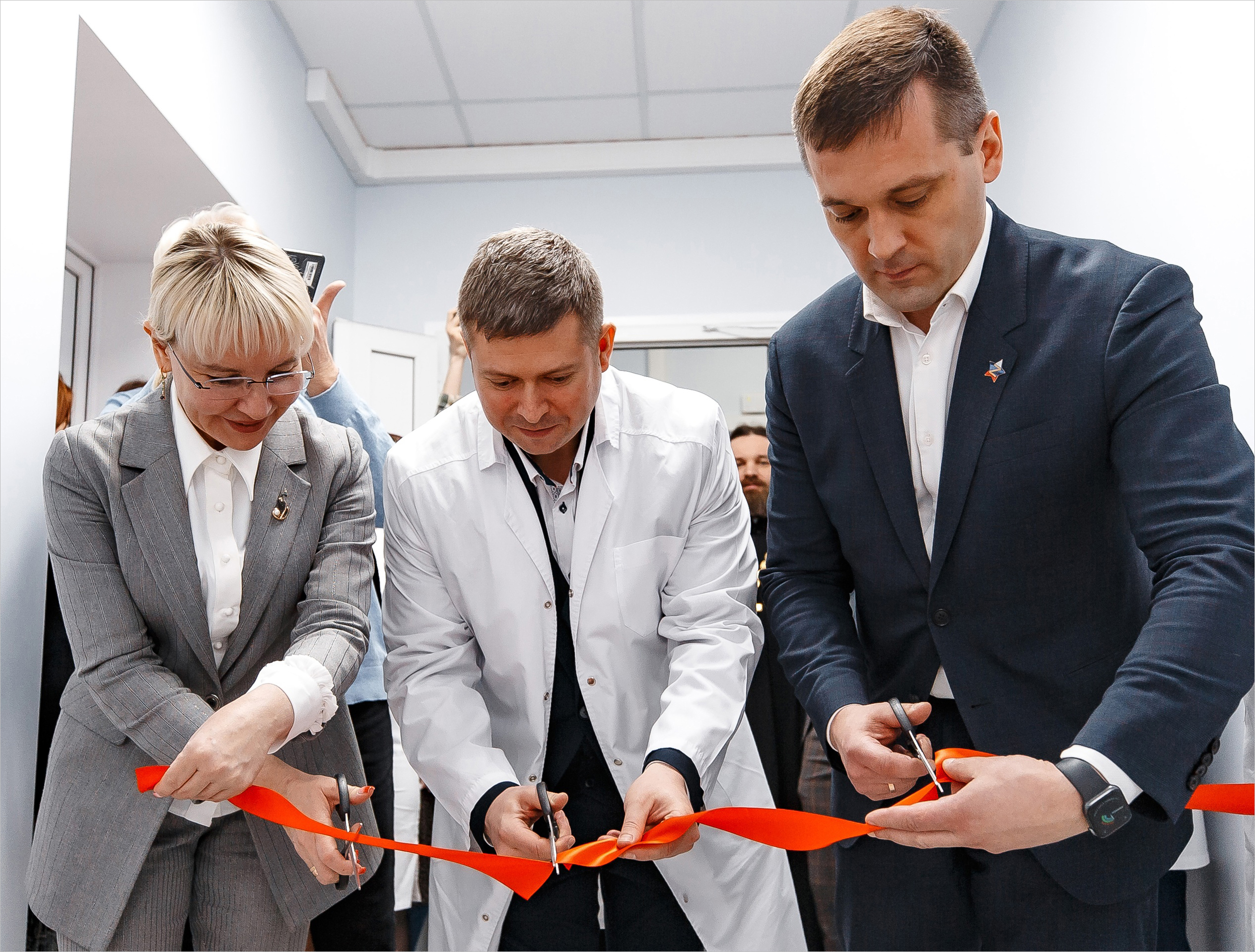 "The Association of Nephrologists and the leadership of the FMBA of Russia decided to establish a hemodialysis unit, which is very important for our city. During the year, all the necessary repair works were carried out and the latest water treatment system was installed. We have received a license and all the permissions, a staff of nephrologists has been hired," the Medical Unit No. 9 Acting Head Irina Larionova said.
Hemodialysis will be carried out on the equipment that enables conducting renal replacement therapy at the most advanced level. The new unit is also provided with devices for peritoneal in-home dialysis, cyclers, with the help of which it is possible to carry out renal replacement therapy at home.
It is noteworthy that the medical ward of the Medical Unit No. 9 is provided with the beds for the people who need inpatient treatment.
The "heart" of the hemodialysis unit is a unique water treatment system. Each procedure requires up to 300 litres of ultrapure water interacting with the patient's blood.
Nephrologist Maxim Mutsev, who began receiving patients at the polyclinic of the Medical Unit No. 9 was appointed the Head of the hemodialysis unit.