JINR and AFK Sistema agreed to train students for master's degree
News, 17 August 2023
Ten students of Dubna State University will study for a master's degree for free from September this year. They will improve their skills under the guidance of experienced professionals in the field of hydrogen energy. The Joint Institute for Nuclear Research and the Sistema Public Joint-Stock Financial Corporation (AFK) agreed on this in order to train staff for the implementation of joint projects. On 10 August, future masters got acquainted with its latest developments and got interviewed at the Moscow Centre for Hydrogen Technologies, a part of the AFK structure.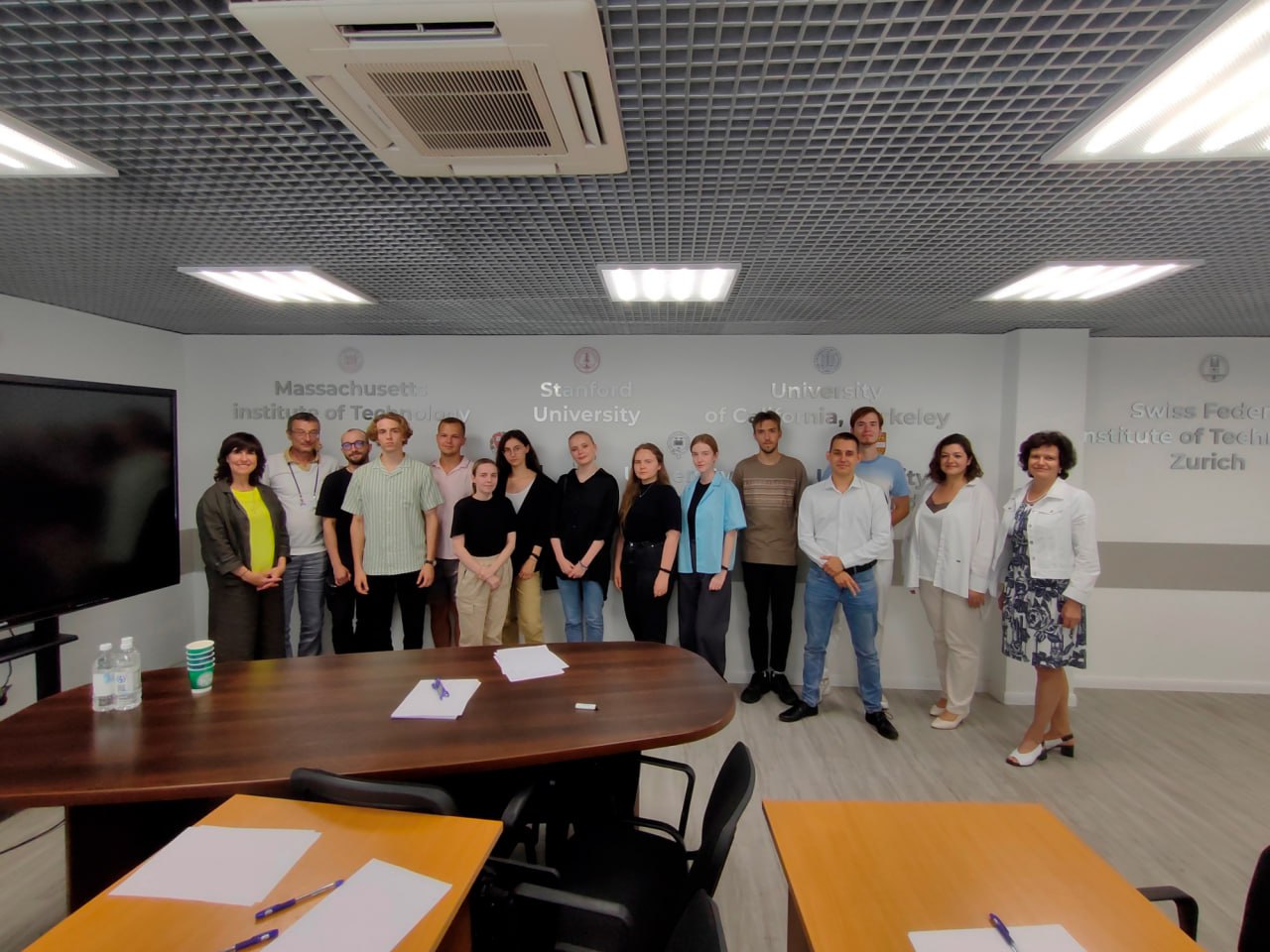 In the current Cooperation Agreement between the Institute and AFK Sistema, staff training is one of the areas of interaction. It is an important component of the development of partnership in the use of scientific infrastructure, competencies, technological reserves of the Institute for the development of high technologies relevant to AFK Sistema's business.
Together with the Sistema Charitable Foundation, conditions for the training of masters will be implemented at Dubna University. It is planned that young specialists will participate in joint projects of the Institute and organizations that are part of the Sistema AFK structure while studying. For example, young people studying IT programs will be involved in projects with Sitronics JSC, and physicists with the Centre for Hydrogen Technologies. The training will be conducted at the expense of the Sistema Charitable Foundation. This was agreed upon during negotiations and a number of meetings at JINR and Dubna University with representatives of AFK Sistema thanks to the support of the Corporation's founder Vladimir Yevtushenkov and JINR Director Grigory Trubnikov.
The interview took place at the Centre for Hydrogen Technologies in Moscow with the participation of representatives of JINR and AFK Sistema. Deputy Head of the JINR Human Resources and Records Management Department Natalia Lenskaya and Acting Vice-Rector for Academic Affairs of Dubna State University Oksana Kreider took part in the meeting. In addition, General Director of the Centre for Hydrogen Technologies Yuri Dobrovolsky told future masters about the prospects of hydrogen energy in the world and Russia. President of the Sistema Charitable Foundation Larisa Pastukhova introduced the youth to the activities of the foundation. The students learned about the Lift to the Future scholarship programme and the opportunities to participate in the Foundation's projects as volunteers. They visited the Сentre's laboratories and got acquainted with the latest developments of the Centre for Hydrogen Technologies.