JINR and Nottingham University will enhance cooperation
News, 14 November 2019
On 12 November 2019, a Memorandum of understanding between the University of Nottingham (Great Britain) and the Joint Institute for Nuclear Research was signed in Moscow in the residence of the Ambassador of Great Britain.
The signed document is aimed to strengthen ties between the two institutions to develop future cooperation. The Memorandum warrants implementation of joint scientific and research projects, as well as academic exchange, including staff members of organizations, PhD students and postdocs.
The Memorandum was signed by JINR Director Academician Victor Anatolievich Matveev and Rector and Vice-Chancellor of the University of Nottingham Professor Shearer West.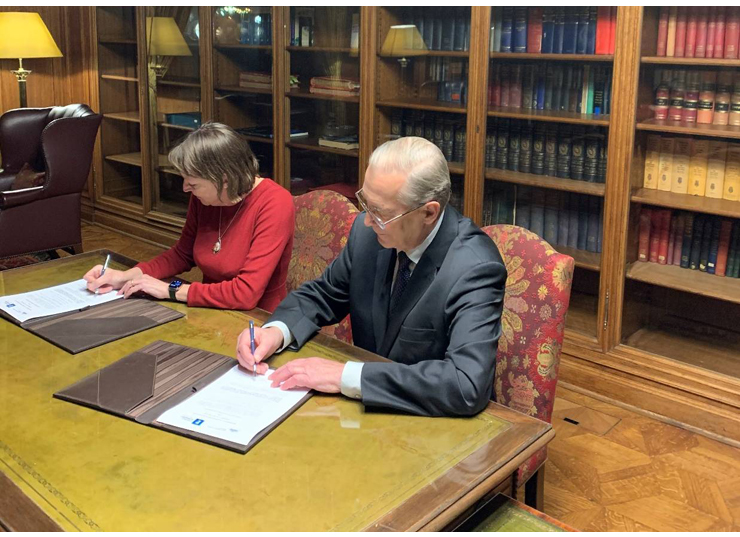 Background information

The University of Nottingham established on the basis of the university college founded in 1881 has today the high quality of teaching, an impeccable reputation and is one of the fastest-growing educational institutions in the UK. The University is a member of the Russell Group, as well as Universitas 21, the Association of Commonwealth Universities, and the European University Association. According to the QS World University Rankings, Nottingham University is in top-15 best UK universities and in top-85 universities of the world. It has been repeatedly acknowledged as an alternative to the Oxford and Cambridge universities in terms of the quality of education and scales of conducted research. About 34,000 students are currently studying at the University. It has branches in Malaysia and China.