JINR employees received awards
News, 29 July 2021
On 23 July, in the concert hall of the Choir School for Boys and Young Men, a festive meeting was held dedicated to the 65th Dubna anniversary. Awards were presented to Dubna citizens who had achieved considerable successes in the development of the city district of Dubna.
JINR Scientific Leader Academician Victor Matveev was awarded the title of honorary citizen of Dubna of the Moscow region.
The honorary badge "For Services to Dubna" was awarded to JINR Director Academician Grigory Trubnikov.
Director of the Laboratory of High Energy Physics Richard Lednický was awarded the Medal of the Ministry of Science and Higher Education of Russia "For impeccable work and honours" III degree.
The badge of the Moscow Regional Duma "For Labour" was awarded to Victor Katrasev, Adviser to the JINR Director on budget planning, Chairman of the Dubna Public Chamber.
The honorary diploma of the Moscow Regional Duma was awarded to the head of the JINR Social Infrastructure Management Office, Chairman of the Dubna Council of Deputies Andrey Tamonov.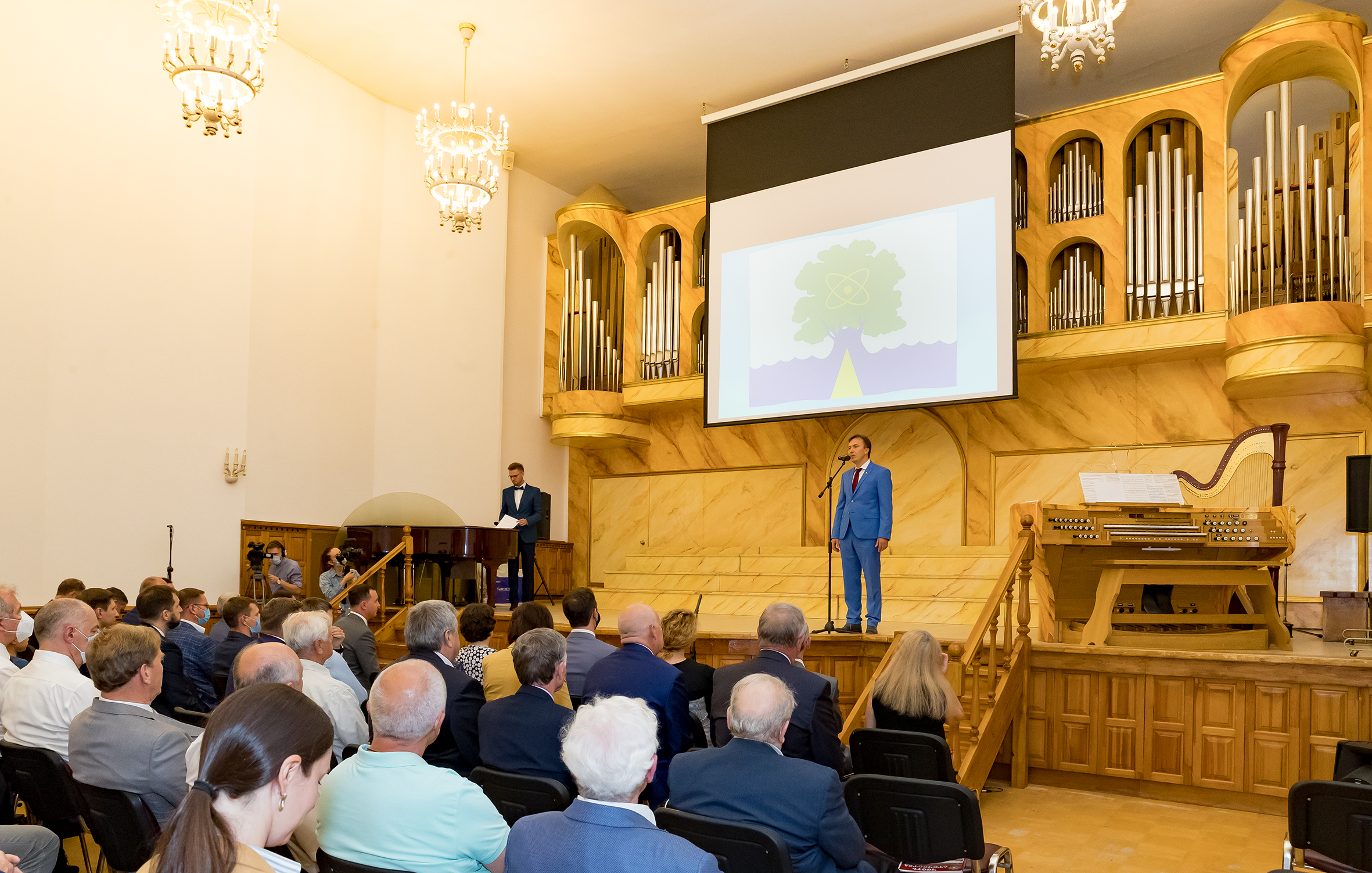 Photos by Elena Puzynina