JINR launched Summer School on Physics and Technology of Accelerators
News, 04 July 2023
The Summer Science Intensive School "Physics and Technology of Accelerators" has started in Dubna. The event jointly organized by the Joint Institute and Tomsk Polytechnic University (TPU) aims at 3-4 – year engineering and physics students of technical universities of the JINR Member States who are keen on modern accelerator technologies. On 4 July, the School opening and first lectures took place at the JINR University Centre (UC JINR).
Among the participants of the Summer School are students from Russia and Belarus. The School covered universities of Moscow, Yakutsk, Saratov, Novosibirsk, Petrozavodsk, Voronezh, Kazan, St. Petersburg, and Gomel. All 32 participants passed a competitive selection based on the results of the questionnaires they sent. During four days students will attend lectures by leading scientists and professors of JINR, Tomsk Polytechnic University, the Institute of High-Current Electronics SB RAS, the Institute of Nuclear Physics SB RAS.
The programme developed jointly with TPU covers a wide range of topics in the field of accelerator technology, such as operating principles of cyclotrons, synchrotrons, ion colliders, pulsed accelerators and accelerators used in applied tasks, medical accelerators. Participants will learn about sources of synchrotron radiation and neutron fluxes, systems for beam diagnostics and accelerator control.
Moreover, within the School students will visit advanced scientific facilities of JINR. They will have guided tours of the NICA Complex, the DC-280 Cyclotron, and the Superheavy Element Factory.
JINR Director RAS Academician Grigory Trubnikov started the lecture programme on the opening day of the School. He told students about the status of studies in the fields of nuclear physics and elementary particle physics, as well as the role of accelerators in them.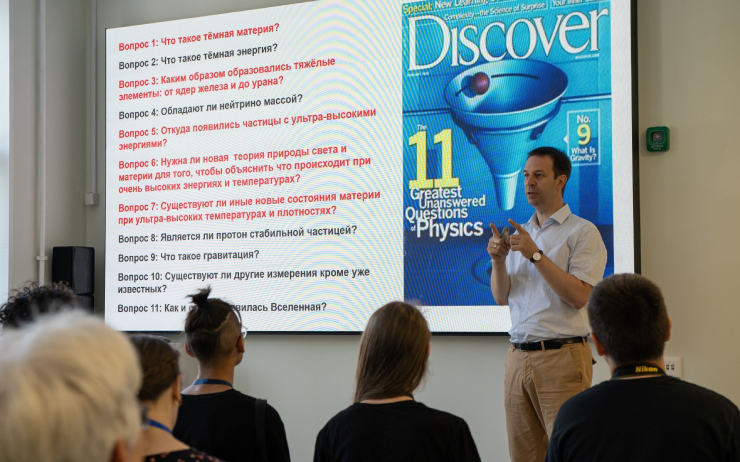 The programme of the first day included also a lecture by JINR Chief Engineer Boris Gikal about the working principle of electrostatic accelerators, linear accelerators, synchrotrons, and cyclotrons. Assistant Director of the Laboratory of High Energy Physics for the implementation of large infrastructure projects at JINR Sergey Kostromin will present the implementation of the NICA Accelerator Complex, its principle of operation, and the design of some of its elements. Lectures by Deputy Director for Science of G. I. Budker Institute for Nuclear Physics SB RAS Evgeny Levichev will be dedicated to sources of synchrotron radiation in the world and in Russia.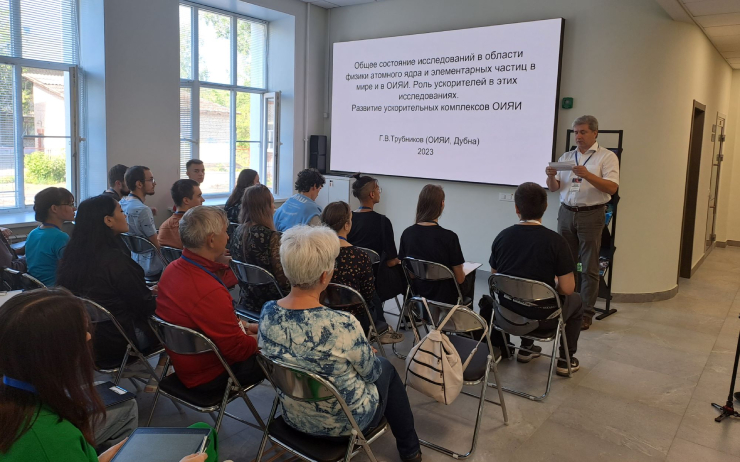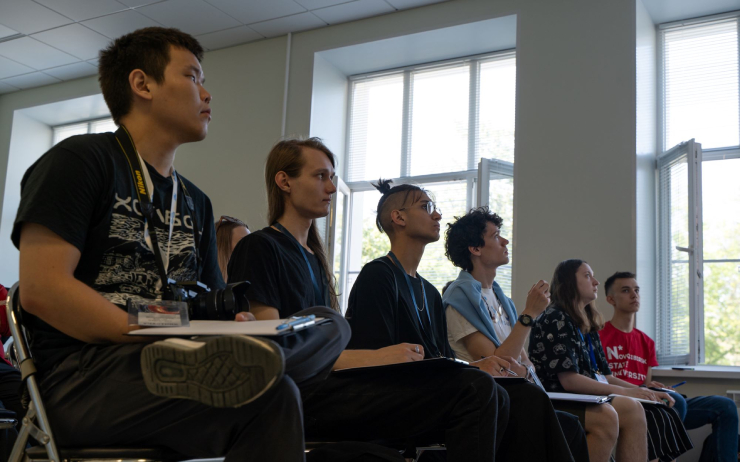 "Modern approaches to education, training of specialists for new accelerator complexes requires close communication between students and those engaged in this work in practice, who daily works with accelerator systems," UC JINR Director Dmitry Kamanin highlighted. "That is why we are glad that our partners from Tomsk Polytechnic University took the initiative to organize this School together with us and ensured that famous specialists from Siberia take part in it. There is a high demand in such events among both Russian students and students from the Institute's Member States. That is why in the near future we are going to develop a number of new formats for the JINR educational programmes and invite students and young specialists from other countries to participate in them."