JINR-Uzbekistan: prospects for cooperation
News, 13 January 2022
Today, on 13 January, Plenipotentiary Representative of the Government of the Republic of Uzbekistan in JINR, President of the Academy of Sciences of the Republic of Uzbekistan Bekhzod Yuldashev visited JINR. The aim of the visit was to discuss the state-of-the-art and prospects for the development of the JINR-Uzbekistan cooperation.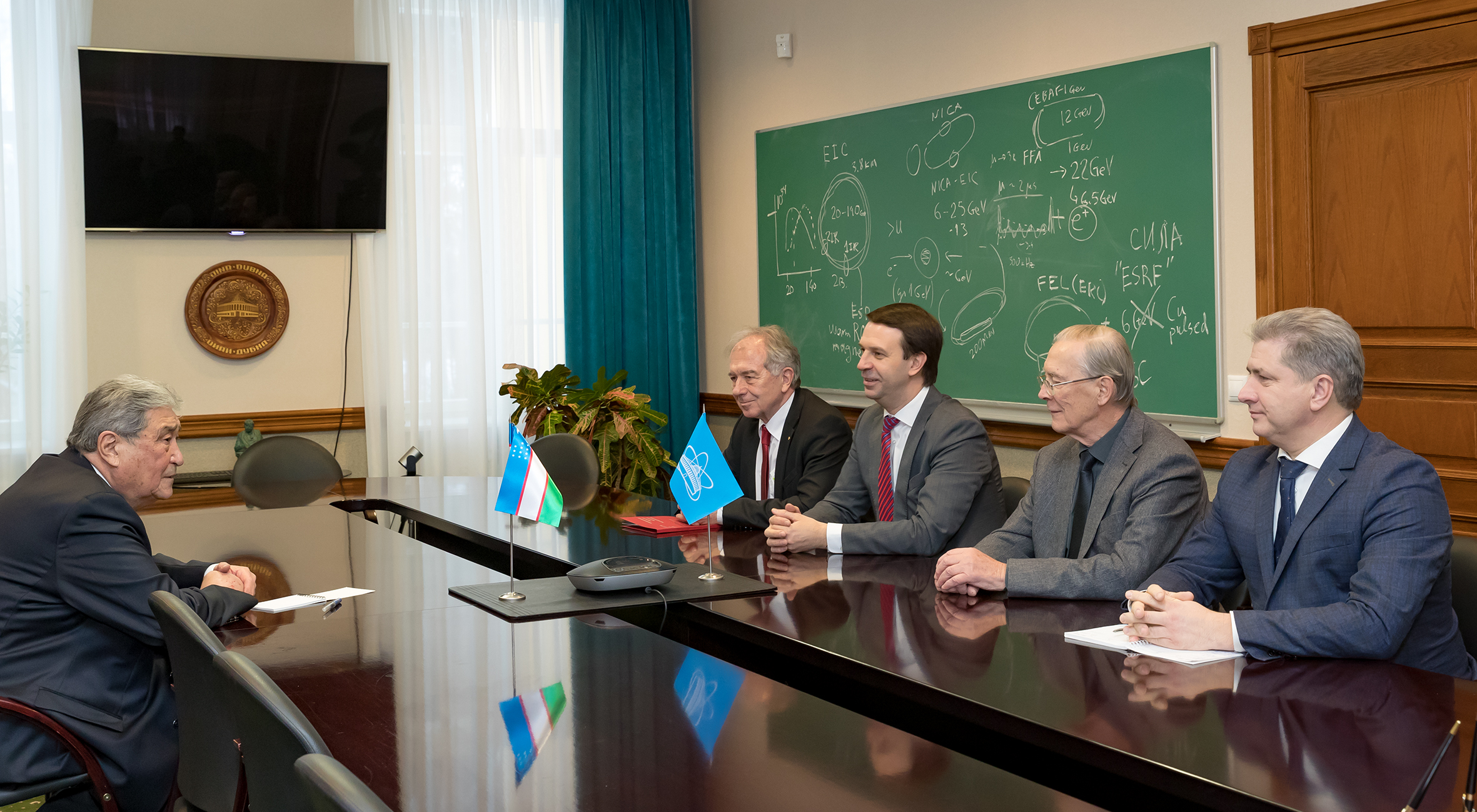 During the visit, Bekhzod Yuldashev met with JINR Director RAS Academician Grigory Trubnikov. JINR Scientific Leader Victor Matveev, JINR Vice-Director Latchesar Kostov, and Head of International Cooperation Department Dmitry Kamanin also took part in the meeting.
The parties discussed opportunities for deepening cooperation in personnel training as JINR is traditionally a scientific centre that provides training for highly qualified nuclear physicists for the Member States, including Uzbekistan. More than 300 qualified specialists, including more than 20 doctors of sciences and more than 100 candidates of sciences, have been trained for the Republic of Uzbekistan for all the time of the cooperation.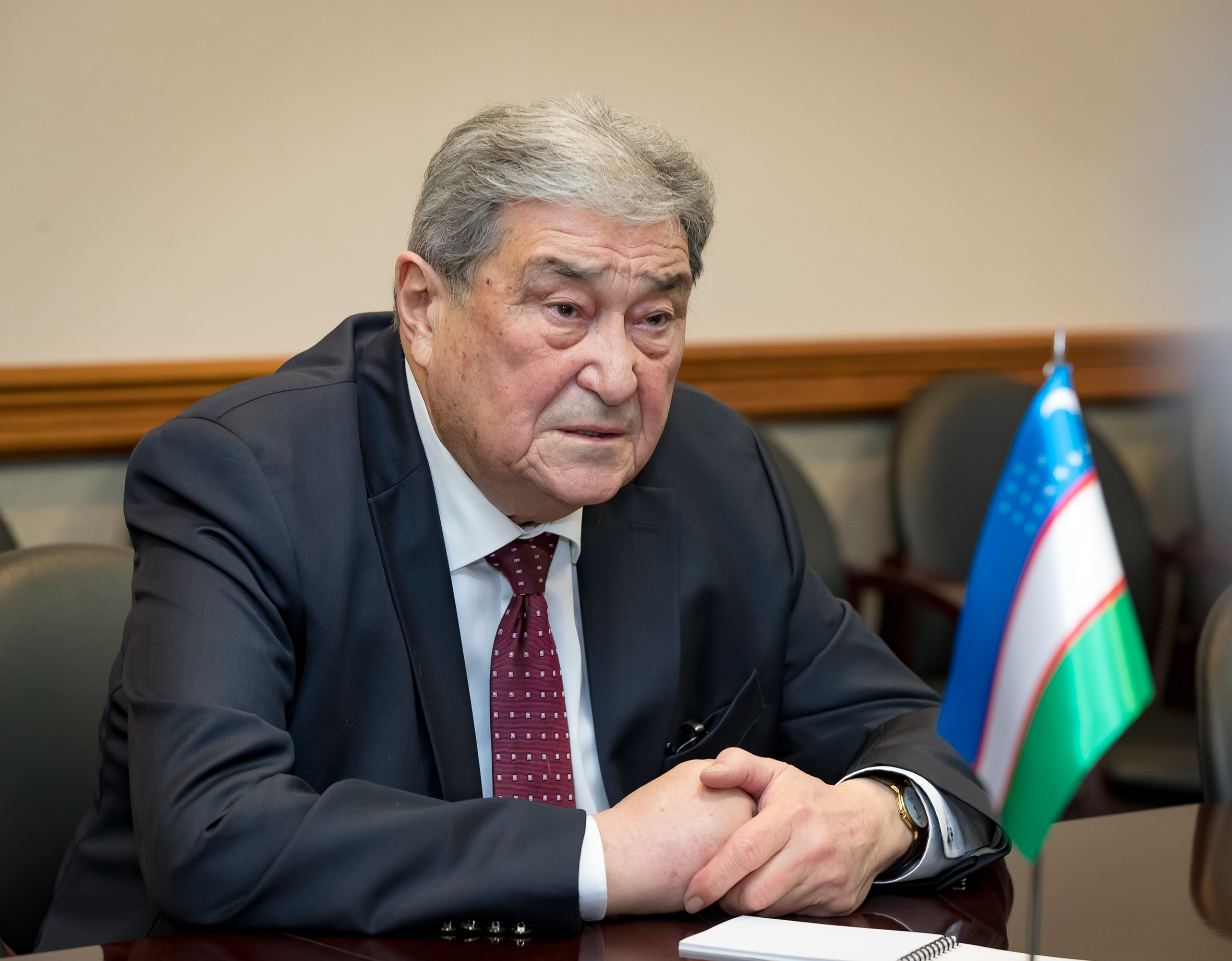 In addition, the parties highlighted an increase in the number of joint publications and events and a rising amount of mutual visits of Institute's representatives and cooperating organizations of Uzbekistan.
The JINR-Uzbekistan collaboration has a long history. Uzbek scientists stood at the origins of the Institute. The scientific relationships between JINR and the Republic have not been interrupted since then even during the suspension of the Uzbekistan's membership in JINR. At present, JINR cooperates with 9 Uzbek research institutes and universities on 14 themes of the JINR Topical Plan. National scientific centres of Uzbekistan collaboratively with JINR take part in large-scale international projects.
The cooperation between JINR and the Republic of Uzbekistan received a new impetus after the restoration of the full membership of this country in JINR by the decision of the Committee of Plenipotentiaries of the Governments of the JINR Member States in November 2020.