JINR-Uzbekistan
News, 19 June 2018
On 15 June 2018, a JINR delegation headed by JINR Director Academician V.A. Matveev visited the Republic of Uzbekistan at the invitation of President of the Academy of Sciences of Uzbekistan Academician B.S. Juldashev.
The JINR delegation was welcomed by State Counsellor of President of the Republic of Uzbekistan R.S. Kasymov. Issues of cooperation between scientific and educational centres of Uzbekistan as well as restoration of full membership of Uzbekistan at JINR were discussed. The ways of joint actions on the discussed issues were outlined.
In the course of visits to the Academy of Sciences of Uzbekistan and the Institute of Nuclear Physics AS UZ, meetings and fruitful discussions of cooperation between scientists from JINR and Uzbekistan were held.
The JINR delegation visited the unique scientific complex "Solntse" (lit. "the Sun") placed in the Tian Shan mountains at the height of 1050 m. Thanks to solar energy obtained during the day, controlled temperature up to 3000 degrees Celsius can be achieved for research in the fields of applied sciences and for the needs of industry and social spheres.
A one-day visit was colcuded by discussion of preparation of the 20th Annual RDMS CMS Collaboration Conference organized by JINR, CERN and the Academy of Sciences of Uzbekistan. The conference will be held in Tashkent and Samarkand in September 2018.
At the end of the visit, the sides exchanged opinions and outlined plans for deepening and updating programmes of scientific, technical and educational cooperation between JINR and Uzbekistan.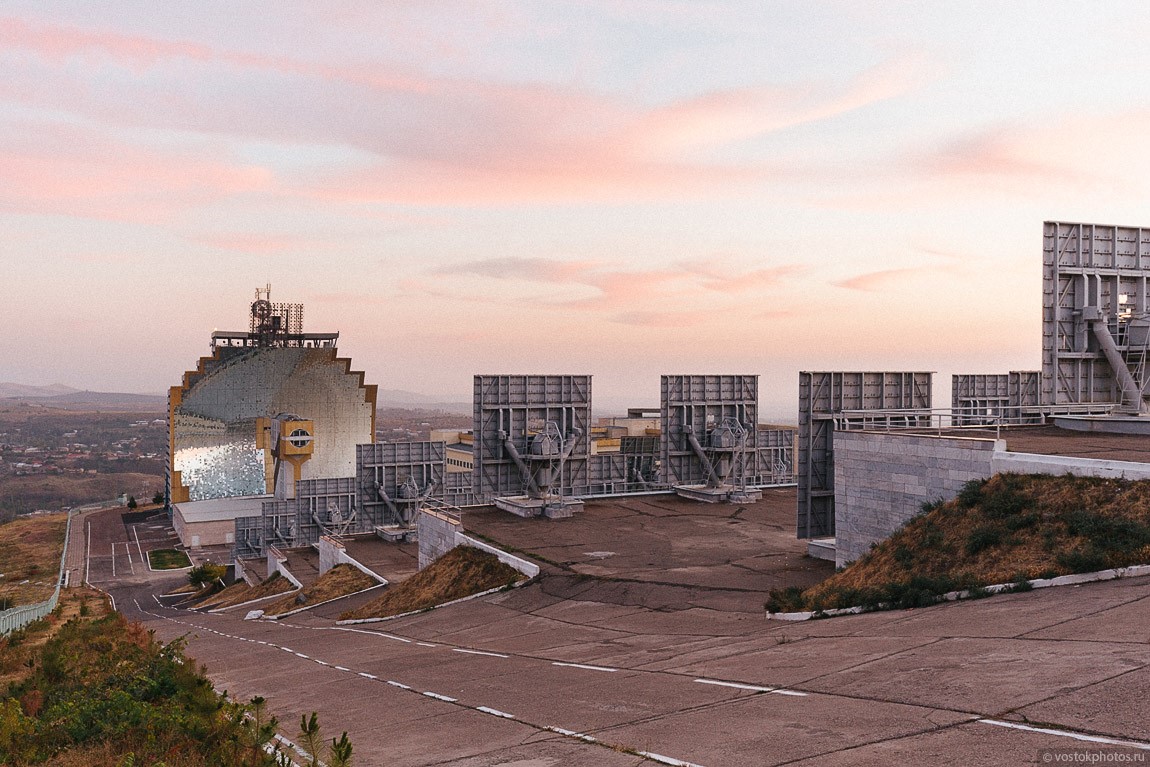 Scientific complex "Solntse"