Landscapes of Russian north seen by Slovak artist
News, 05 April 2022
On 1 April, an exhibition of works by a Slovak artist Maria Bali "Symbiosis" opened in the JINR Cultural Centre "Mir". It exhibits Russian north watercolour landscapes: views of the White Sea coast, landscapes of Murmansk, Arkhangelsk regions and Karelia.
The exhibition is roughly divided into four topics: "Symbiosis", "White nights on Kiy Island", "Polar Day in Murmansk", and "Autumn on Ladoga". Each of them is preceded by the author's impressions of the places she visited. The paintings literally breath out the tranquility and grandeur of Northern nature.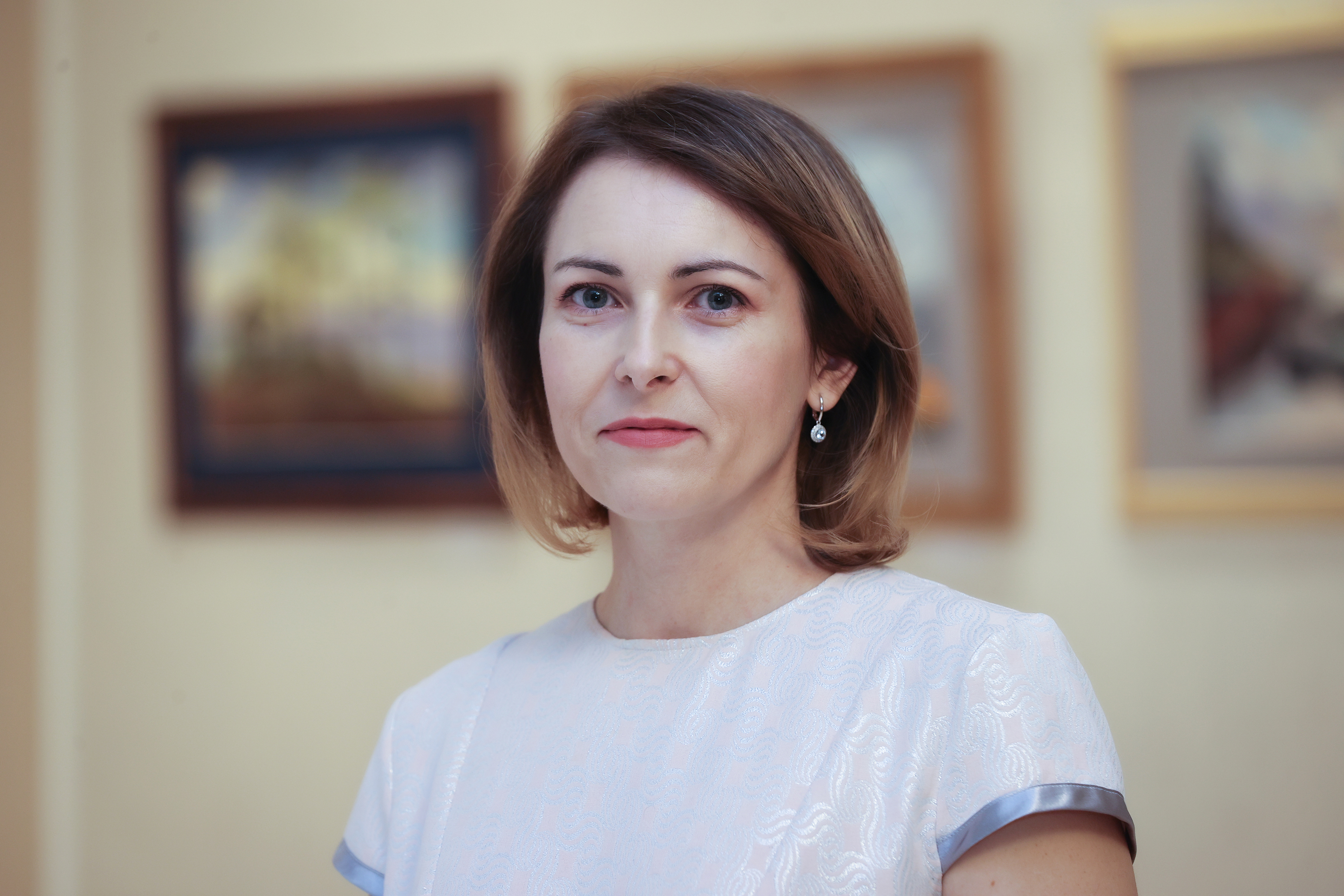 Maria Bali is a specialist in urban studies. She used to be a landscape architect in her homeland, focusing on the study of garden and park landscape art with the organization of open, breathing spaces of cities. Now Maria lives in Dubna together with her husband Jan Busa Jr., who is a senior researcher of the Laboratory of Information Technologies. Despite the fact that Maria began painting about five years ago, it is already the third exhibition of her works held in Dubna. The artist have chosen one of the most challenging painting techniques. Watercolour is a water-based, transparent paint. Everything drawn with it should be without any corrections and applied in no more than three layers so that to ensure the clarity of colours. "Watercolour is a technique that allows you to leave a little freedom for the paint that diverges on the paper. And then I direct a bit this movement. Symbiosis is between the paint living its life and the painter who creates landscapes with it," the author says. "This marvellous technique allows you to capture the moment of the changeable and fleeting beauty of nature," Maria Bali explains the name of the exhibition.
Rough Northern landscapes come to life thanks to the light hand of the artist. Russian North attracted her when she was learning to paint, in plein-air trips together with Russian artists. Slovakia has drastically different landscape, so the Russian North attracts Maria as a new world. "I see space, limitless space in the Russian North. A person feels so tiny in it and senses a great force, energy of nature," she says.
At the festive opening of the exhibition, the author was greeted by MLIT Assistant Director for International Cooperation and Human Resources Edik Hayryan, MLIT Deputy Director for Scientific Work Ján Buša, JINR Assistant Director Samvel Harutyunyan, and Head of the JINR International Cooperation Department Dmitry Kamanin. Students of the Dubna Children's Music School performed at the event. Vincent Gasparyan played the piano and the Maria's daughter played the balalaika.
The exhibition will be available until 9 May.