Looking for supervisors
Education, 04 April 2018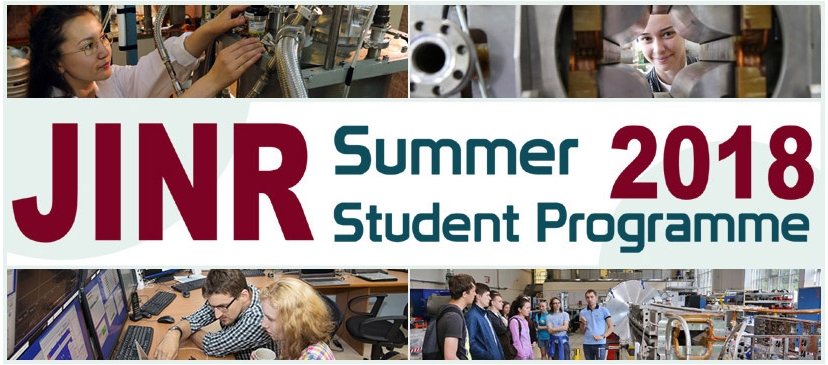 Dear colleagues, we offer you to take part in the Summer Student Programme of the JINR University Centre as supervisors. Staff members of the JINR Laboratories may choose 1 – 2 students from the list. It is also necessary to pass registration procedure on the web site students.jinr.ru and select students by pushing "invite" (the button is in students' profiles) until 19 April 2018.
Students' profiles are available on the link: http://students.jinr.ru/ru/jinr2018-applications
For your convenience, there is a filter to select research fields a student has marked as the most interesting for him. While selecting students, it is necessary to get acquainted with the letter of reference and scans of diplomas and/or transcripts of academic records attached to profiles as well as contact candidates by e-mail.
Lists of selected students will be considered by directorates of the Laboratories and the organizing committee. The approved list of participants of the Summer Student Programme will be published on the link http://students.jinr.ru/ru/jinr2018-participants on 25 April.
Please, send all inquiries to the e-mail of the organizing committee students@jinr.ru or phone +7 (496) 216-49-42 (Elena Karpova or Elizaveta Tsukanova).
Submit of students' applications for participation in the Summer Student Programme finished on 31 March.
The Summer Student Programme comprises:
4 to 8 weeks of training in the JINR Laboratories;
Arrival at convenient for students and supervisors time during the period from 1 July to 1 September;
Work at a research project and publication of the report in English on the Programme's web site;
Participation of students in lectures, excursions and cultural programmes (optional).
The total number of received applications of students and post-graduate students is 237 from about 30 countries.