Milestones of Lipnya-2022: active participation of youth in Institute's life
News, 20 July 2022
From 15 to 17 July, the XXVI Summer Science School for Young Scientists and Specialists "Lipnya-2022" took place in the JINR Tourist Base "Lipnya" on the similarly named island in the Ivankovskoe reservoir. It brought together the youth of the Joint Institute for Nuclear Research (JINR) and other Dubna organizations such as Public Joint-Stock Company "Equipment Plant Tensor", JSC EDB (Experimental Design Bureau) "Aerospace systems", JSC RPC KRYPTEN, etc. The Association of Young Scientists and Specialists of JINR organized the scientific event. This year, the School was dedicated to the International Year of Basic Sciences for Sustainable Development and the Decade of Science and Technology in Russia.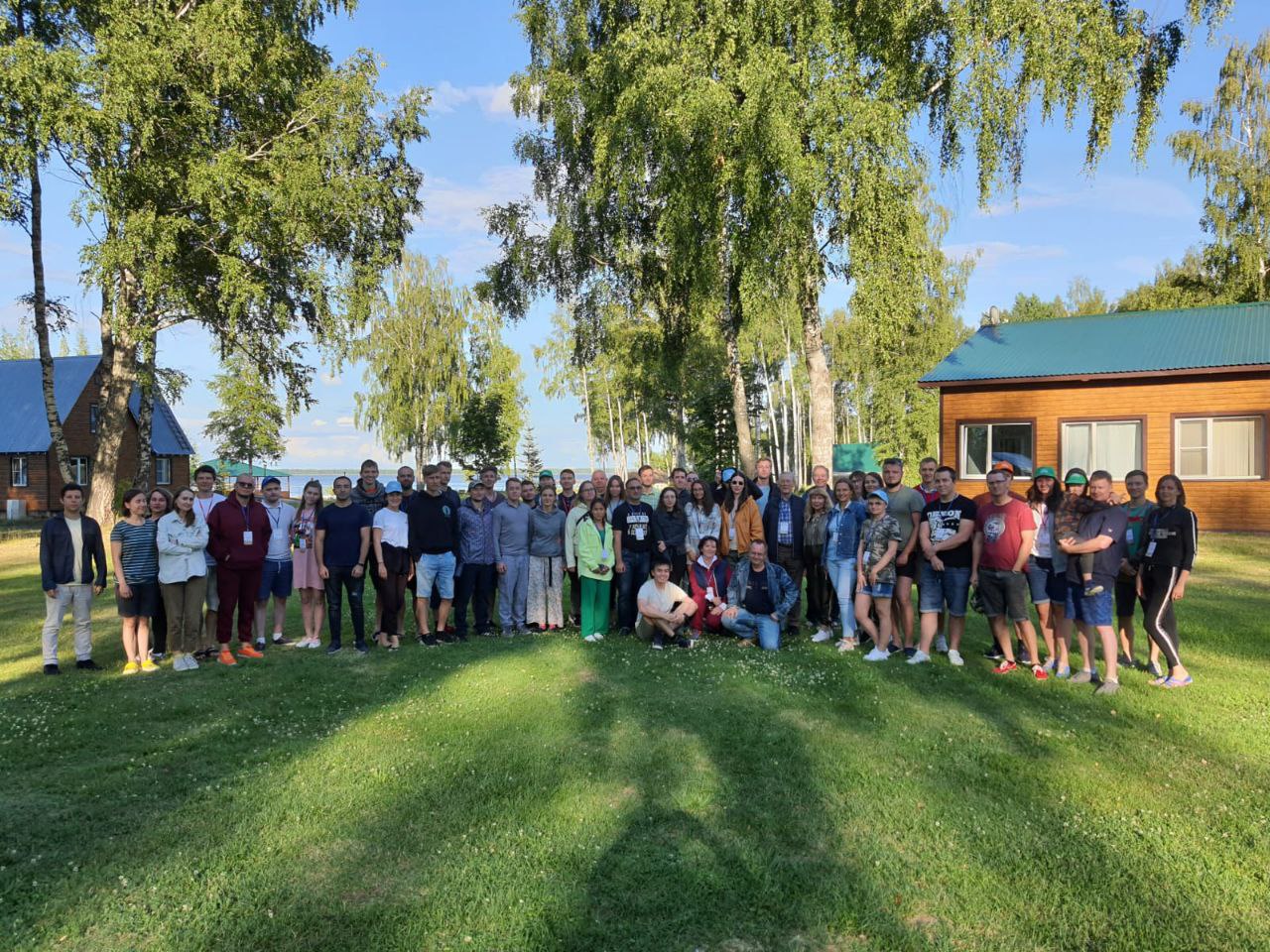 The School gave participants the opportunity to get acquainted with both the scientific directions of JINR activities and tools for effective communication with the general public and popularisation of science.
At the traditional round table, Director of the JINR Cultural Centre "Mir" Eleonora Yamaleeva, the representatives of the Institute's Directorate JINR Scientific Leader Victor Matveev, Scientific Secretary Sergey Nedelko, and his Deputy Otilia Culicov, as well as Deputy Head of the Dubna City District Nikolay Madfes and HR Director of Public Joint-Stock Company "Equipment Plant Tensor" Mikhail Podlesny met with participants of the School. They discussed such issues as the creation of a modern platform for youth events based on the Cultural Centre, the development of the JINR social infrastructure and the urban environment to attract and retain young specialists in Dubna. Young scientists put forward a number of proposals, including the development of creative free time activities as well as acute issues of environment improvement. It was decided to hold an extended meeting with representatives of the JINR Scientists' Club, the Cultural Centre "Mir", and the Blokhinka Library for a more detailed discussion of joint activities and measures to improve the JINR social infrastructure.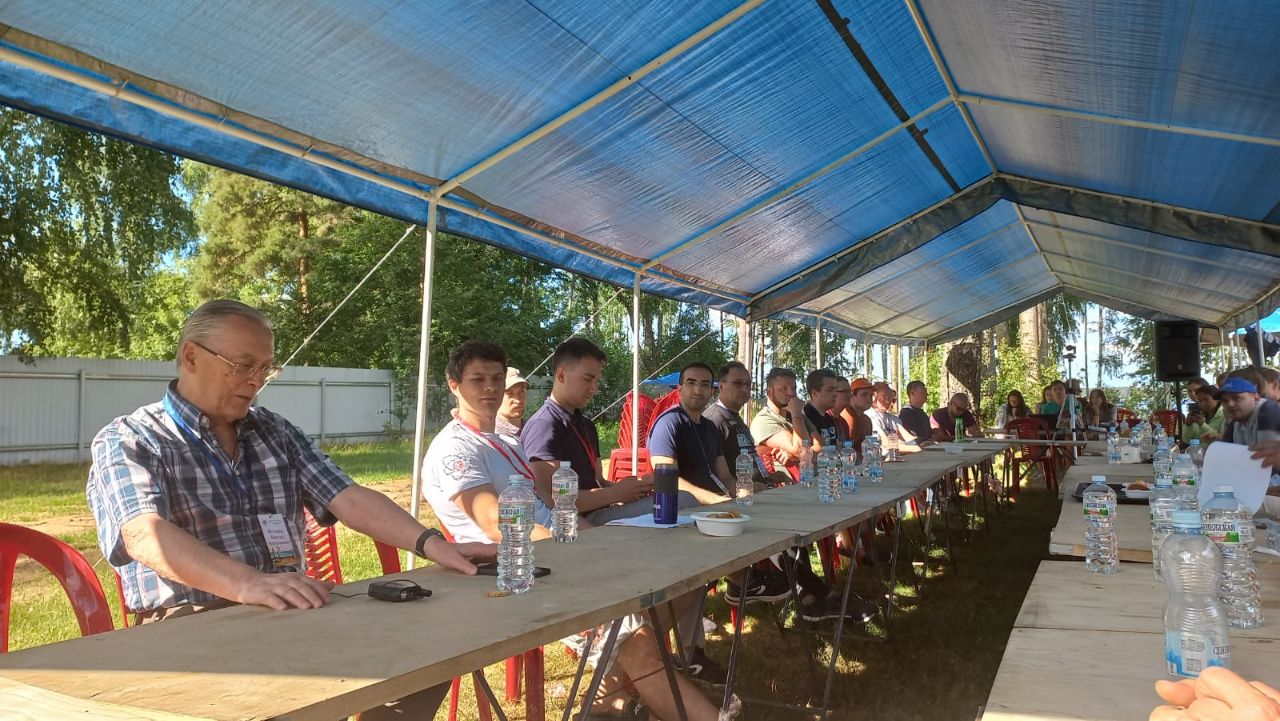 Organizers of the School managed to combine the rich scientific programme with health, sports, and entertainment activities. In the evening, all interested could test their knowledge and creativity in the intellectual game QUIZ particularly focused on questions related to the history of the Dubna city and JINR, as well as exciting events in the world of science. On Saturday and Sunday mornings, participants could choose whether to do wellness exercises with the yoga master Anastasia Rybakova (JSC RPC KRYPTEN), or to get amazing impressions of a SUP-board trip together with instructors Alexander Nezvanov and Evgenia Nezvanova. The highlight of the School is informal communication, which goes especially well with a delicious barbecue or songs around the campfire with a guitar.
Participants of the School provided a lot of positive feedback on the School's organization, as well as made new proposals to improve the conditions and the programme of the School.