MPD superconducting magnet reloaded
News, 05 November 2020
Today, on 5 November, the superconducting magnet for the MPD detector, which had arrived by water from Italy, was successfully reloaded in the port on the Dubna river. The detector is being constructed at the NICA accelerator complex, a JINR flagship project.
Complex handling operations were conducted with high accuracy and took more than an hour. The cargo was reloaded by a floating crane of the Volga Area of Hydraulic structures, a branch of FSBI "The Moscow Canal". The massive container weighing 120 tons was moved from the barge to the platform of the tractor unit. It will transport the cargo around the city to the VBLHEP JINR site.
Reloading of the MPD superconducting magnet © Video was made with the support of the Scientific Information Department JINR by Evgeniy Goryachkin and Nikita Sidorov
VBLHEP Director, Leader of the NICA project Vladimir Kekelidze in his comment to the mass media informed that the opening and assessment of the magnet state should be carried out only by representatives of the manufacturer so that to observe the provisions of the contract. That is why tomorrow, on 6 November, the cryostat will be transported to the MPD pavilion where it will be left until the arrival of specialists from the "ASG superconductors" company (Italy) that produced the magnet. It should be reminded that the technical design of the magnet was made at the request of JINR in St. Petersburg by the designers of Neva-Magnit LLC.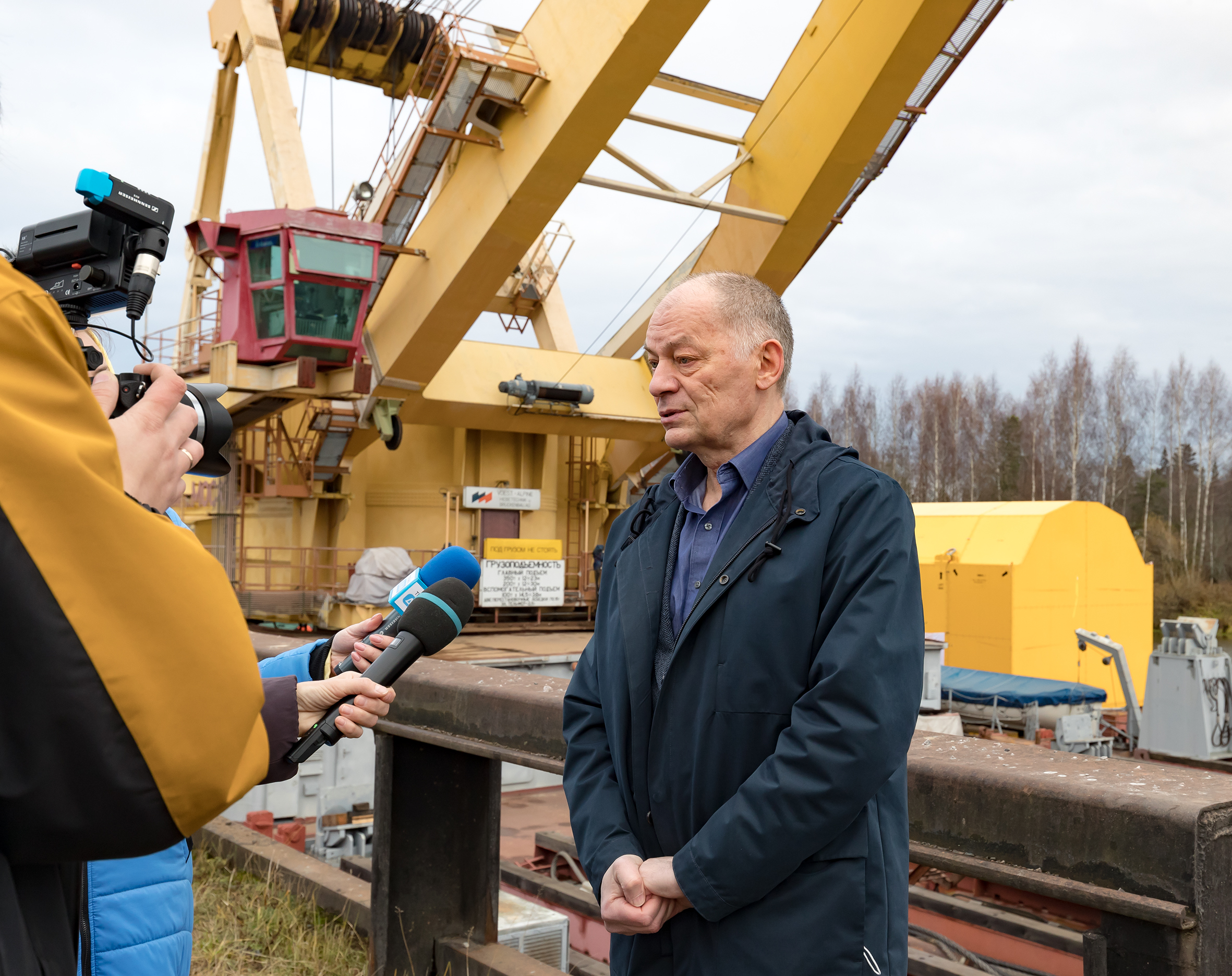 Vladimir Kekelidze
"It is a historic day: the long-awaited cryostat with the superconducting coil has arrived from Italy to Dubna. We were worried whether it would be shipped until the navigation completed and whether we would see it or not. It is the first victory!" Vladimir Kekelidze noted. "The next challenge is to deliver magnet from the port to the VBLHEP site and place it into the MPD pavilion. The challenge is that there will be two high-voltage lines on the way, so the electricity should be cut off. It will be necessary to raise wires on the rods so the cargo can fit into space under them. The height of the cargo with the platform is 7,6 metres, that is why it will be necessary to raise wires for about a meter. In this regard, a part of the city will be left without electricity tomorrow.
It is the "heart" of the MPD detector, one of the two detectors at the NICA collider. All the detecting elements will be placed inside this magnet, its solenoid coil. One of the peculiarities of this magnet is a very large volume of the magnet field: the diameter of the coil is 5,6 metres and the length is 8 meters. One more peculiarity and difficulty of the production was to create a homogeneous magnetic field. The more homogeneous and accurate will be the magnetic field, the more precise will be the reconstruction of the processes we will study.
Installation of the magnet will start as soon as Italian specialists will arrive. The issue is complicated by the pandemic: it is not possible to agree on dates. Tests of the magnet with the coil and as part of the entire complex will approximately finish next spring."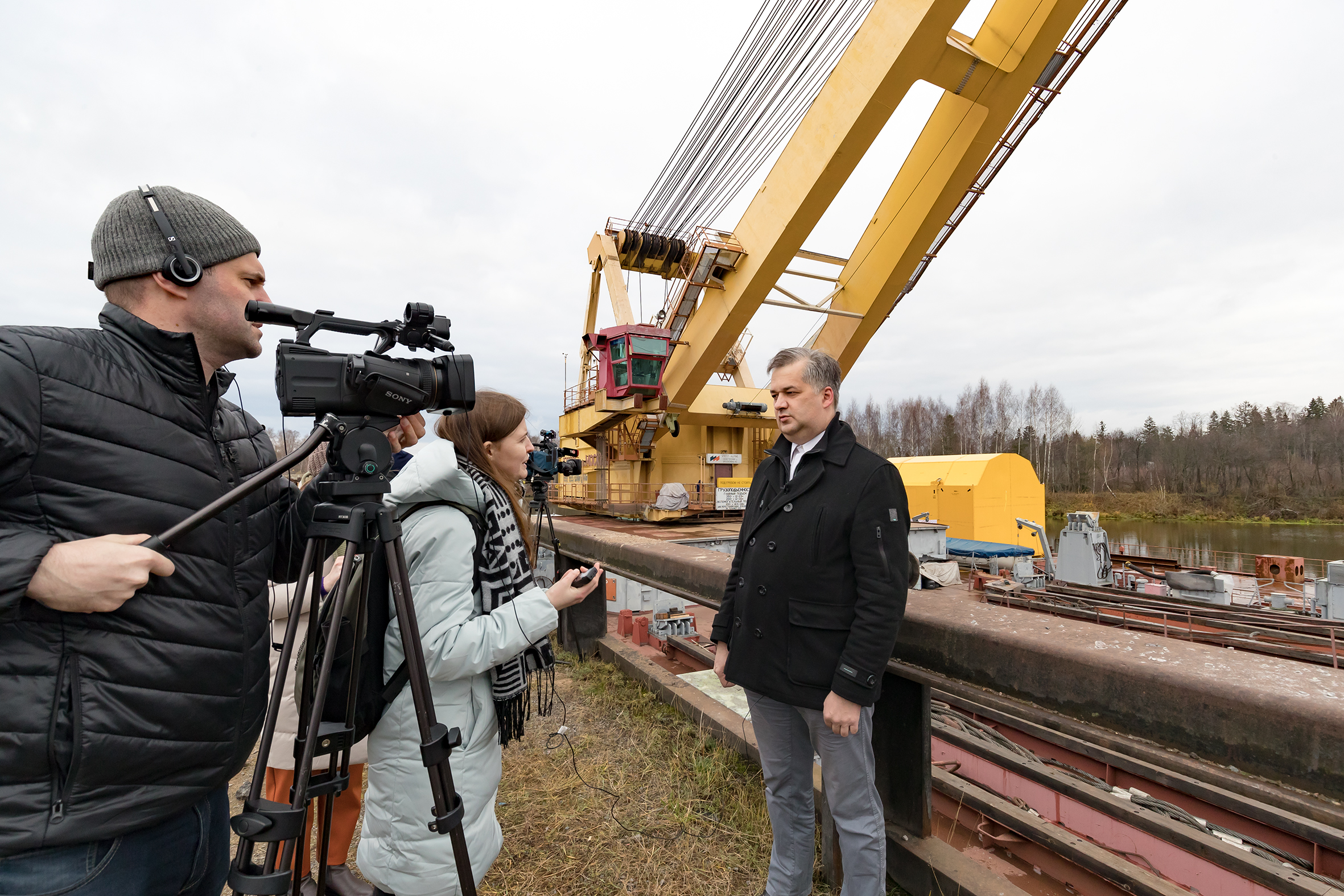 Adam Kisiel
Leader of the MPD Collaboration Adam Kisiel in his comment told journalists about the physical purpose of the magnet: "The solenoid is the most significant part of the MPD detector that creates the magnetic field inside it. The magnetic field is necessary for our measurements, we will not be able to determine the momentum of particles produced in the collisions in the collider without it. The momentum is a fundamental characteristic of particles; it has key importance for the data analysis. I should also note that we will not be able to start the installation of the entire MPD facility without this magnet. That is why we are very glad and inspired that the magnet has arrived, and we are close to the start of its installation and, consequently, the installation of the MPD detector."
Coverage by the Federal TV channel Russia-1
Coverage by the "Scientific Russia" Portal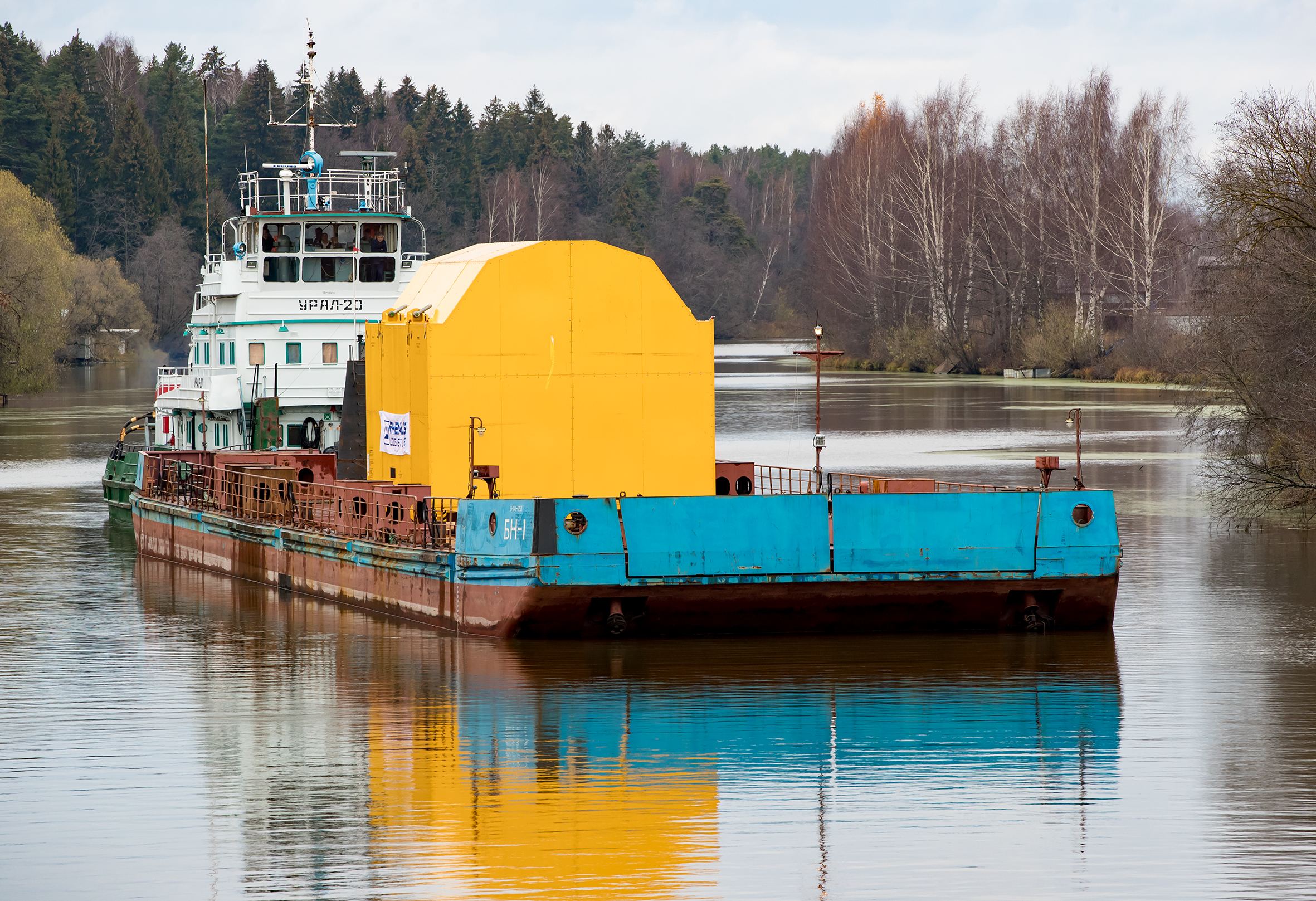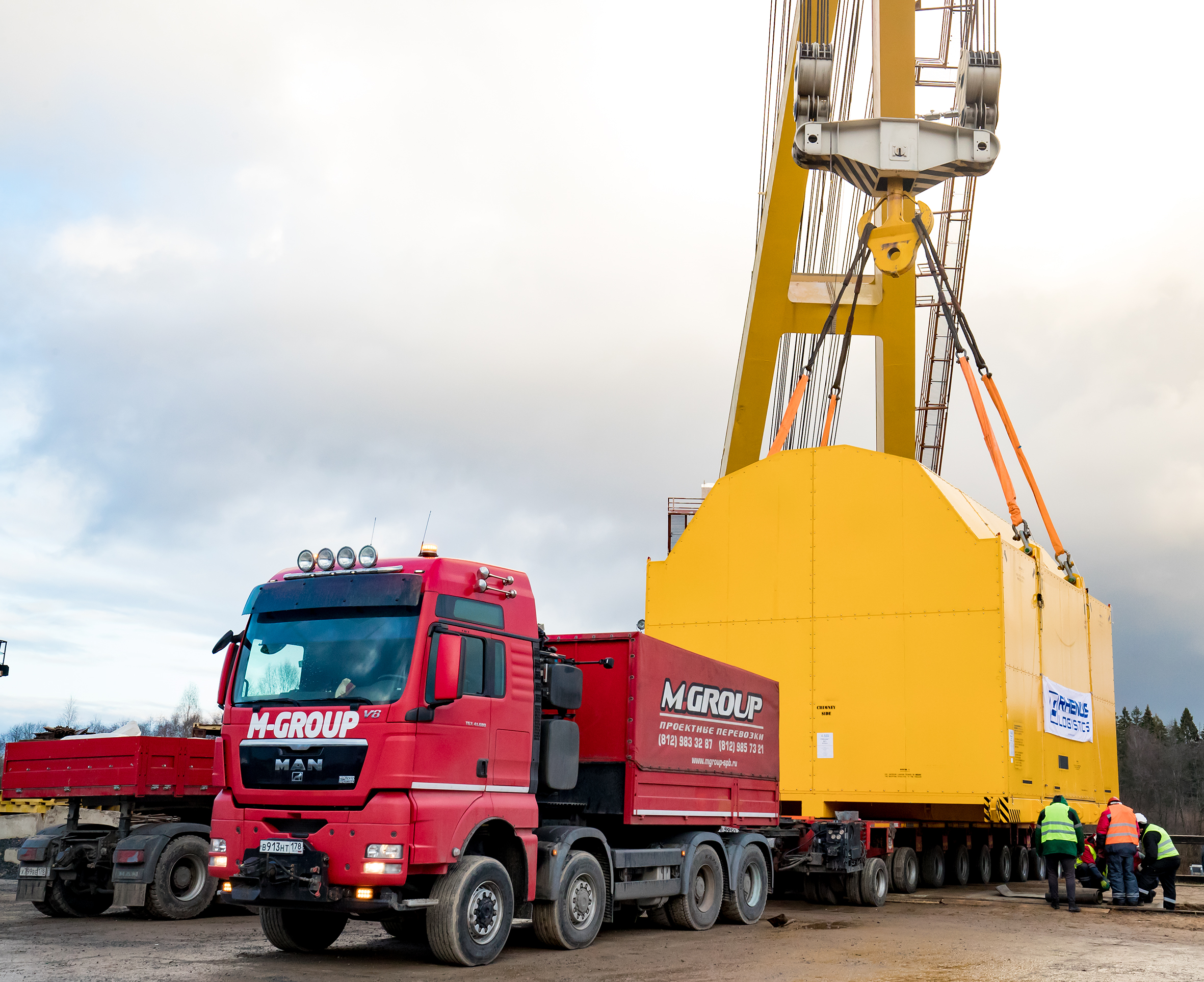 Photos by Elena Puzynina