Museum's issues
News, 01 March 2018
Meeting of the Museum's Council
The Museum's Council chaired by professor E.P. Shabalin is the chief methodic body of the Museum of History of Science and Technology of JINR. It determines the policy of the Museum, affirms plans, considers reports by Director and museum staff on activities done, and discusses urgent issues. Thanks to the Council's persistence, the capital repair of the Museum was launched. The first in 2018 meeting of the Council was held on 15 February. Preparation to the 25th anniversary of the Museum was at the top of the agenda at the meeting. The event was decided to be celebrated in July 2018. A quarter of a century ago, in the Moscow Polytechnical Museum the exhibition of items collected by the JINR Museum founders was opened. The founders were V.S. Shvanev, V.A. Nikitin, G.L. Vardenga, V.M. Zakharova, E.P. Shabalin. The exhibition was also supported by the JINR Directorate, Directorates of the Laboratories and JINR veterans. Since that moment, the Museum of History of Science and Technology of JINR was established. The museum has greatly contributed and continues to contribute into commemoration activities and popularization of science.
Constant flow
The Museum is undoubtedly getting more and more popular. In November 2016, the Museum of History of Science and Technology of JINR welcomed its first visitors after the capital repair. More than 3000 guests visited the Museum during one year. Since the beginning of 2018, during two months, 365 people has visited the Museum's halls and the Physical Laboratory. Most visitors are school students from Moscow, Dubna and the Moscow and Tver Regions. The museum welcomed representatives of Dubna and Moscow enterprises, students, participants of the conferences and international schools, foreign specialists. In particular, a large group from the Research and Development enterprise "Geophysics-Space" was welcomed there. All visitors leave positive feedbacks in the guestbook, and it is possible thus to highly appreciate the Museum work.
The museum has widened its collection of exhibition with such items as the ultra rays detector, the old English Avometer that was used during first years of the Synchrocyclotron operation in the Hydroengineering Laboratory. The BESM-6 emulator, the tape transport equipment for watching tapes with particles' tracks, the optical module of the Baikal Neutron Telescope and other artefacts were presented to the Museum. New educational items were added to the collection of the Physical Laboratory. It has become evident that the building of the Museum is rather small. It ceases development of exhibitions and the Physical Laboratory as well as limits housing of large groups of visitors. Overall, the one cannot stop when being involved in museum affairs.
Director of the Museum Kavalerova N.S.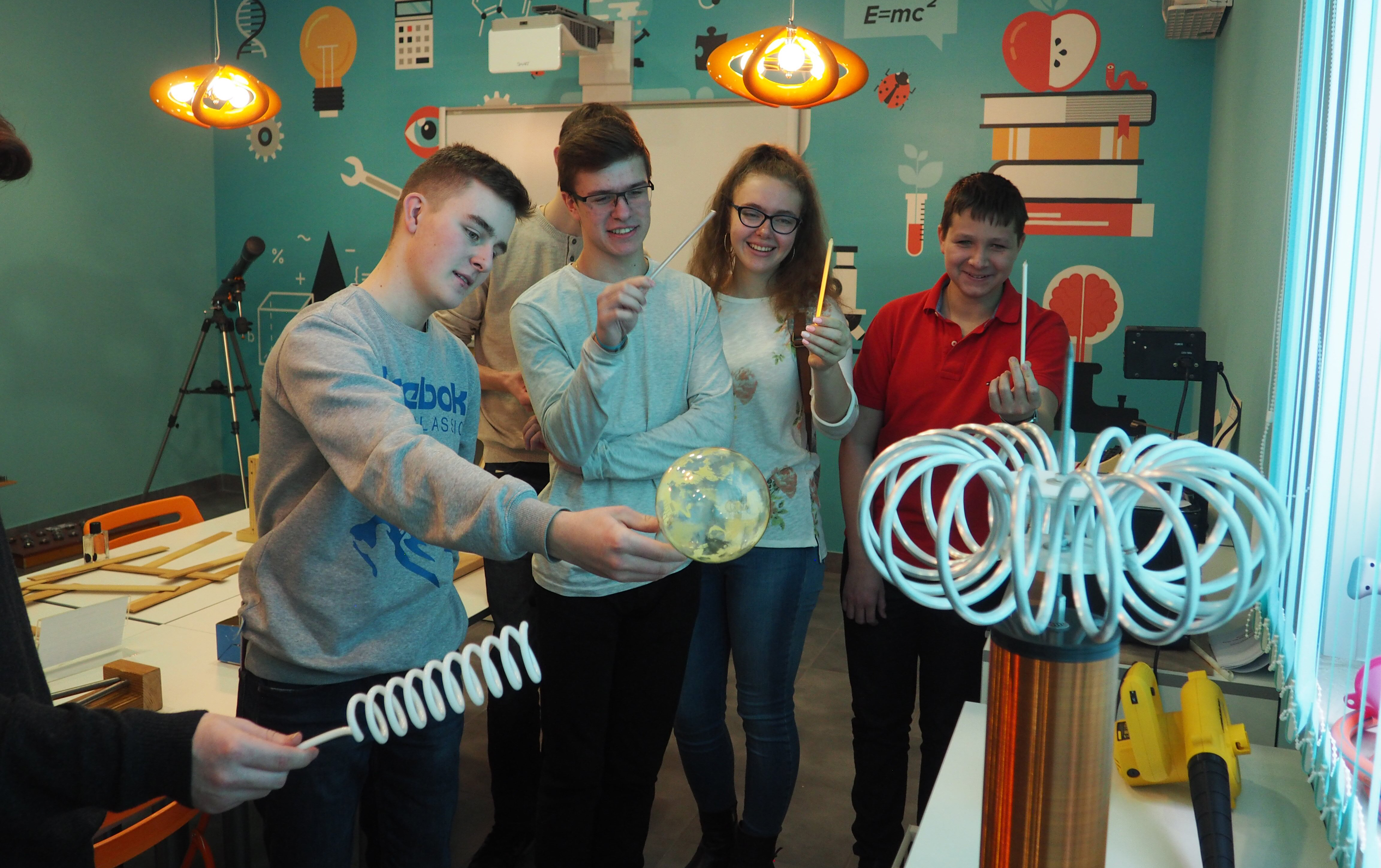 In the Physical Laboratory of the Museum of History of Science and Technology of JINR