New formats of JINR and Kamchatka collaborative work
News, 23 January 2023
A delegation of the Joint Institute took part in the opening of a photo exhibition as part of the Kamchatka Krai Days in Moscow and held a series of meetings with representatives of the region, during which the parties agreed to arrange joint events in Dubna.
The Head of the Representative Office of the Kamchatka Krai in Moscow Evgeny Vlasov invited the delegation of the Joint Institute to participate in the Kamchatka Krai Days. On 19 January, JINR representatives joined the opening of the photo exhibition "Kamchatka: your wonderful adventure", which launched the programme of the Days at the site of the National Research University Higher School of Economics, which will last until 10 February.
During the event, meetings were organized with Deputy Chair of the Government of the Kamchatka Krai Alexandra Lebedeva and Vitus Bering Kamchatka State University (KamSU) Acting Rector Evgeny Merkulov.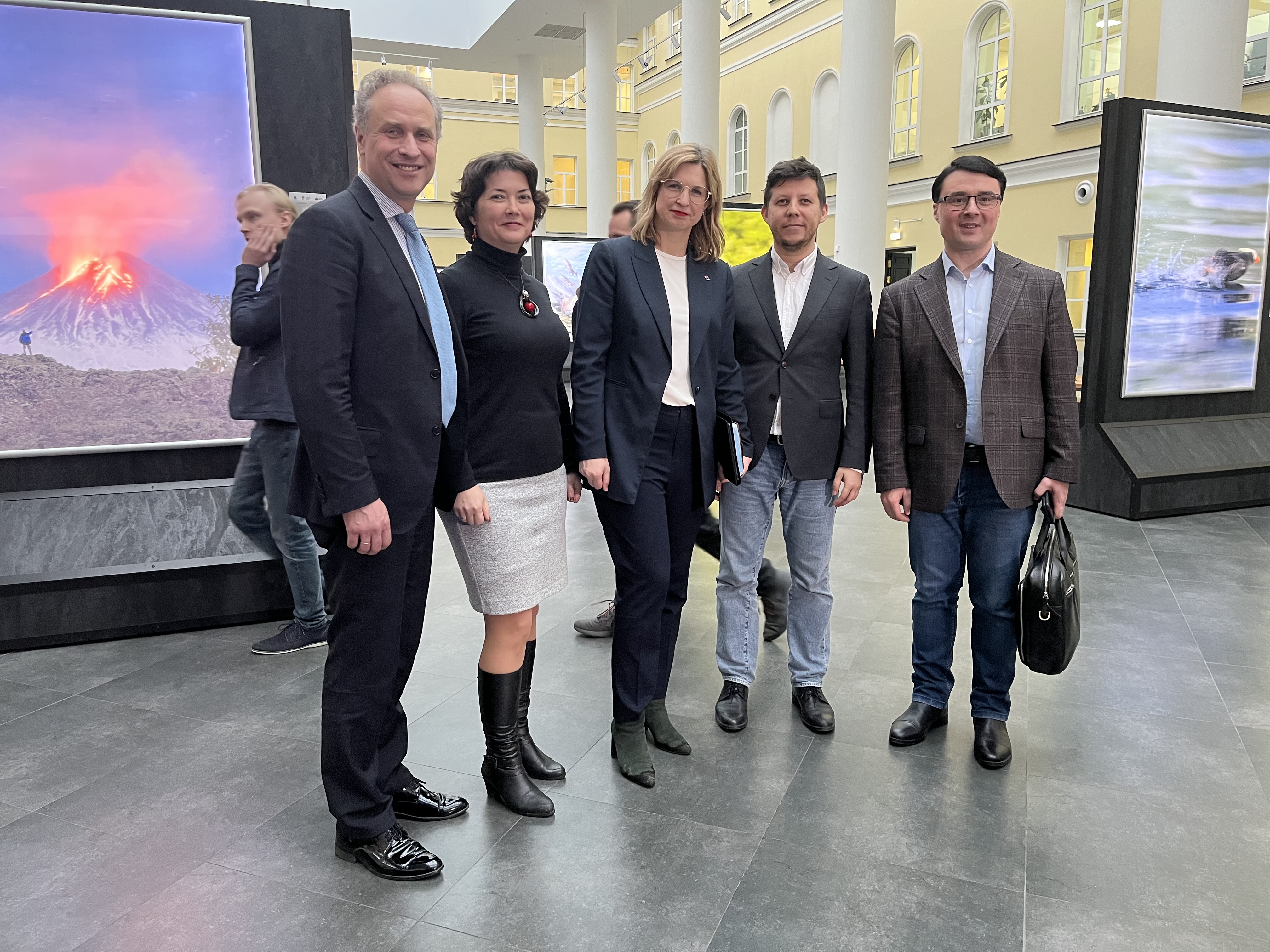 New events and projects will actively encourage JINR and KamSU cooperation. The parties agreed to organize the Kamchatka Krai Days in Dubna and discussed the plans for a Physics Summer School on the basis of KamSU, an internship for physics teachers at JINR, and events for the Day of Russian Science on 8 February.
Kamchatka State University, on the basis of which the JINR Information Centre began operating in 2022, has become the main partner of the Institute in the Kamchatka Krai, with which extensive work has been started in the educational and scientific areas of JINR, KamSU, and the Kamchatka Krai.