New members of the JINR PAC NP
Organization, 27 February 2018
We are glad to announce that according to the Resolution of the 123rd session of the JINR Scientific Council two new members of the JINR Programme Advisory Committee for Nuclear Physics were appointed: Habilitated Doctor of Physics and Mathematics Adam Maj (Institute of Nuclear Physics, Kraków, Poland) and Doctor of Physics and Mathematics Valery Nesvizhevsky (Institut Laue-Langevin, Grenoble, France).
Background information

The JINR Scientific Council appoints to each JINR РАС, upon proposal by the JINR Director, from 8 to 12 outside experts in the relevant fields. They are appointed for an initial term of three years. Every three years, one third of the РАС members can be replaced by new members with a view to ensuring both change and continuity.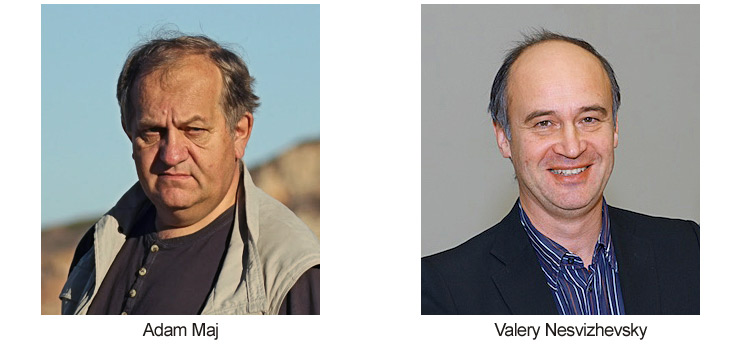 Resolution of the 123rd session of the JINR Scientific Council

Regulation for the JINR PACs