New Year congratulations from JINR Director Grigory Trubnikov
Organization, 30 December 2022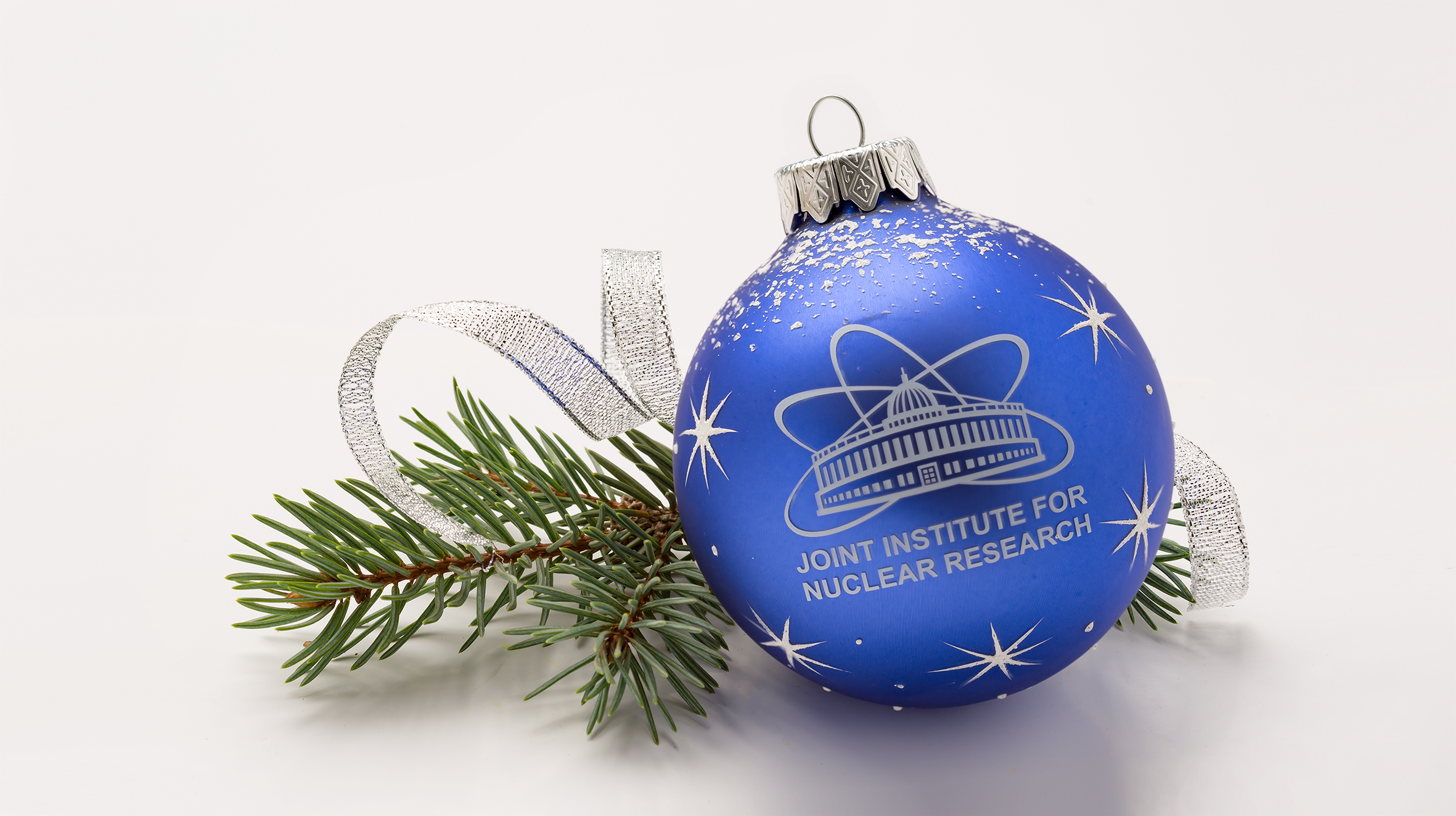 Dear colleagues, friends!
The year 2022 will definitely go down in history books. Our life has become anxious, turbulent, but we have overcome all the challenges and adversities with dignity.
I express my deep gratitude to the entire JINR team for solidarity and commitment to work. We have something to be proud of, including bright experiments, new people and countries in our family!
I would like to highlight several most important results of this year. New isotopes of moscovium, hassium, seaborgium, and darmstadtium have been discovered. They have appeared on the map of nuclei thanks to experiments at the Flerov Laboratory.
A highly charged xenon of record intensity has been accelerated for the first time at the NICA Complex. Data taking is underway at the BM@N Experiment.
Absolutely unique exotic signals have been received from the active core of our Galaxy at the Baikal Neutrino Telescope. It has detected 11 events in a short period of time, all of them being related to high-energy neutrinos.
The Laboratory of Neutron Physics has shown bright results in studies of the Orgueil meteorite, ancient Russian frescoes, cell membranes, proteins for new drugs.
The upgraded Govorun Supercomputer has started operating. It is now in top 20 supercomputers in the world in terms of efficiency of big data processing.
This year a branch of the MSU started working in Dubna on our initiative. We are actively working within CERN, Fermilab, Tsukuba (Japan), and JUNO (China) collaborations.
In this difficult time, we find support in our values: scientific truth and international community. We are recognised in the world, and we are expanding the Institute's geography with Latin American countries, China, India, South Korea. For the first time a session of the Committee of Plenipotentiaries of JINR has been held on the African continent this year.
We are entering the new year with new hopes and new strengths.
We confidently look to the future, believe in our fascinating science and ambitious projects, and, of course, we believe in you, a talented, full of brave ideas and big plans, hardworking, and friendly JINR team!
At the turn of the new year, we all realize how important the simple components of human happiness are. Peace, kindness, smiles of loved ones, health, and, of course, all-conquering faith, hope and love.
Dear friends, may you have this happiness!
And may the year bring us happy amazing discoveries!
Happy New Year 2023!