NOSU joined ARIADNA Applied Research Collaboration at NICA
Media, 18 June 2023
On 17 June, a festive signing of the Memorandum of Understanding took place in Vladivostok on the admission of the K. L. Khetagurov North Ossetian State University to the ARIADNA collaboration for carrying out the applied research programme at the NICA Accelerator Complex. The ceremony took place at the JINR Information Centre in the South of Russia at NOSU. On the same day, a three-day workshop "Applied research at the NICA Complex: prospects for cooperation between North Ossetia-Alania Region and JINR" started. At the opening of the event, JINR Director Grigory Trubnikov and NOSU Rector Alan Ogoev made welcoming speeches.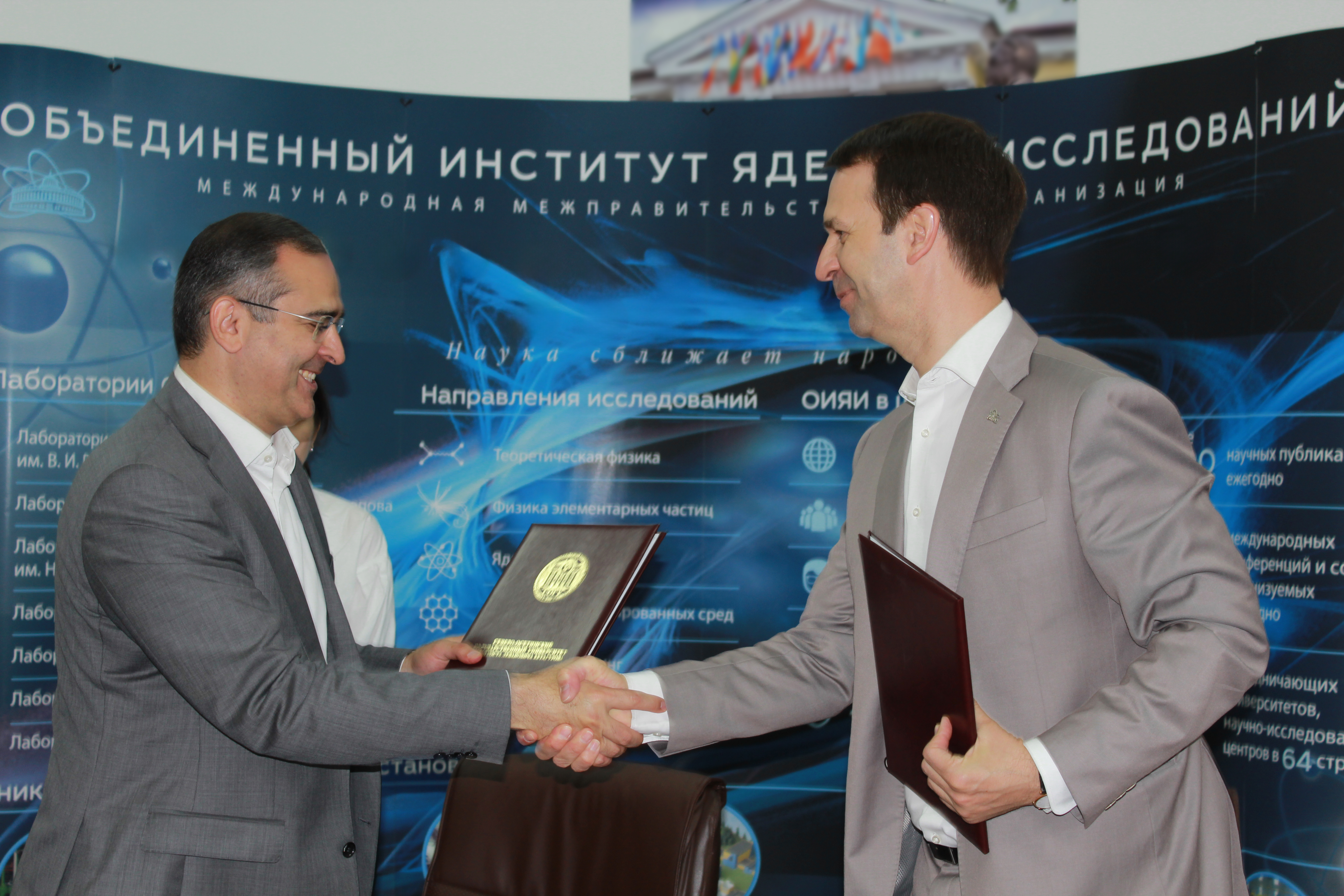 Photos by NOSU Press Centre
The signed Memorandum between NOSU and JINR implies cooperation in conducting experiments in the field of radiation materials science and testing the radiation resistance of electronics at the NICA Complex using ARIADNA channels.
During the meeting, Valery Lebedev made a report on the status of the NICA Project. Oleg Belov spoke about the ARIADNA scientific programme in his message. Alexey Slivin highlighted the process of creating irradiation stations for applied research.
The participants exchanged views on the status of the implementation of the NICA Project, the ARIADNA scientific programme, and the creation of an appropriate infrastructure for conducting experiments.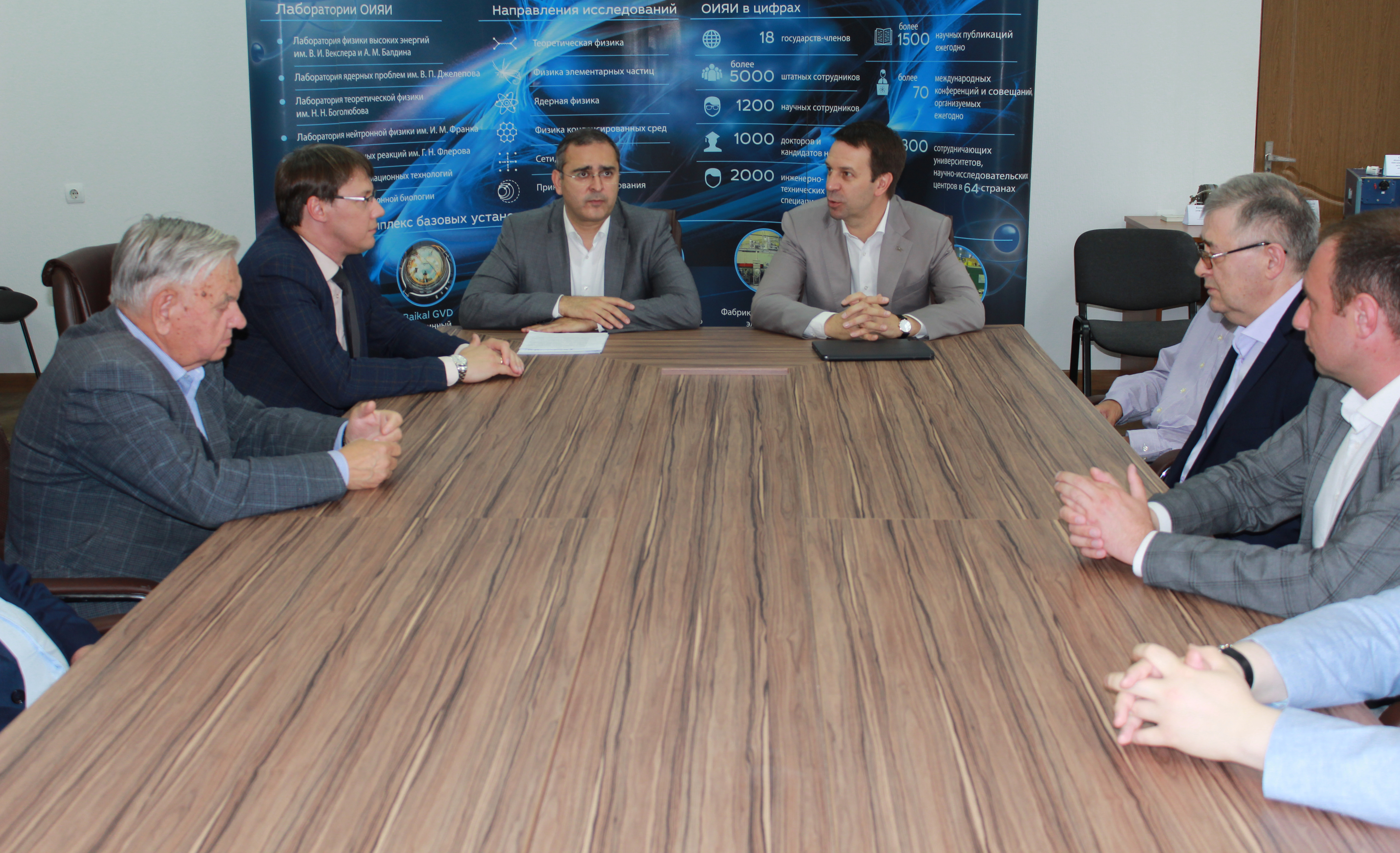 In the afternoon, a round table was held with representatives of NOSU, the North Caucasus Metallurgy Technological Institute, as well as scientific and production companies LLC BASPIK Vladikavkaz Technological Centre, the Scientific and Research Institute of Electromechanics. They presented information about the organizations.
Participants of the meeting visited the Collective Use Centre of NOSU, where they got acquainted with existing analytical equipment.
The first day of the event ended with a general discussion and summing up the results of the round table with representatives of research and production companies of the North Ossetia-Alania Region.
During the workshop, participants will hear reports on radiation materials science, research in the field of life sciences and related tasks of modern radiation technologies, discuss plans for further scientific and infrastructural development of the ARIADNA programme.