News from China
News, 17 December 2015
December 17, 2015, 3.04 pm
Dear friends!
We have just received a message from JINR Vice-Director G.V.Trubnikov from China that the Agreement between the Governments of the Russian Federation and the People's Republic of China, the Joint Institute for Nuclear Research and the Chinese Academy of Sciences on joint realization of the international mega-science project NICA, so much expected by JINR.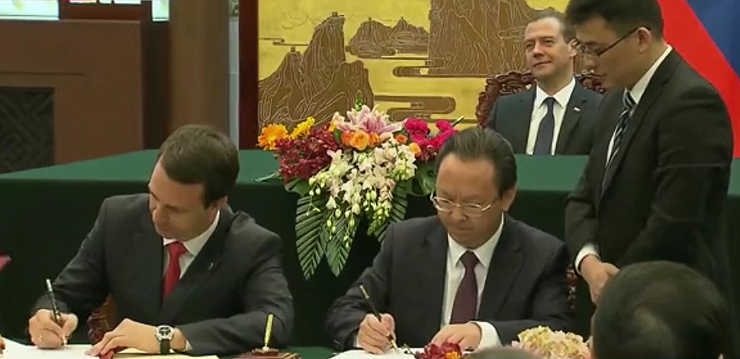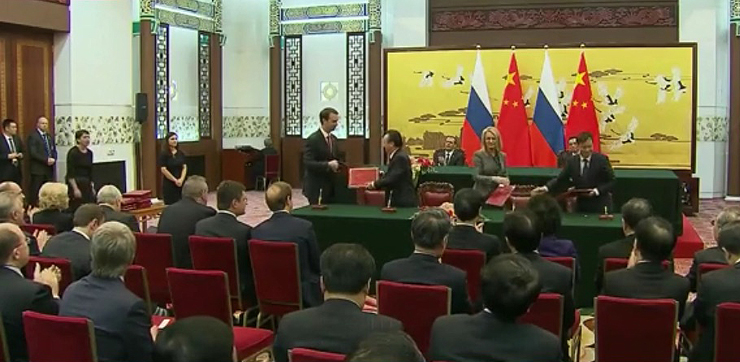 I congratulate all of you, dear colleagues, and together with you I congratulate the whole multinational staff of JINR on this historic occasion which is particularly welcome оn the threshold of the forthcoming New Year 2016 and the upcoming 60th anniversary of JINR!
I especially want to congratulate the staff of the Laboratory of High Energy Physics, JINR, its leaders and also Grigory Trubnikov, who signed on behalf of JINR this agreement in the presence of high representatives of Russia and China!
With deep respect
and best wishes,
JINR Director V.A.Matveev
Video from Channel One