A visit of Ambassador of Serbia to JINR
News, 08 November 2013
Ambassador Extraordinary and Plenipotentiary of the Republic of Serbia to RF Slavenko Terzić accompanied by the First Counselor of the Embassy Momčilo Zercović and Defence Attaché Zoran Stojković visited JINR on 6 November 2013.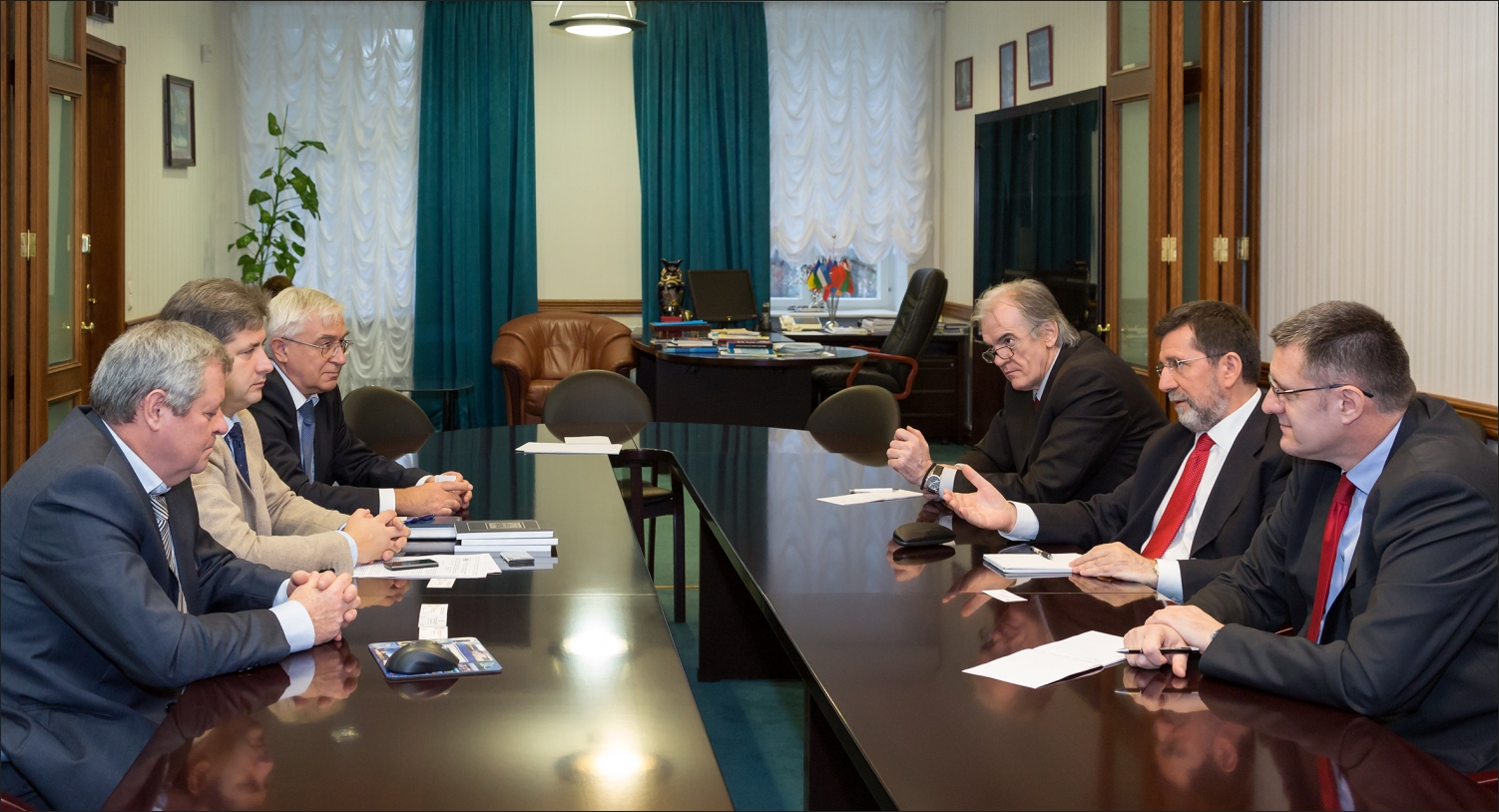 JINR Chief Scientific Secretary N.A. Russakovich, FLNR Deputy Director Professor A.G. Popeko and Head of the International Cooperation Department D.V. Kamanin welcomed the guests at a meeting in the JINR Directorate. N.A. Russakovich acquainted the members of the Serbian delegation with the history and structure of JINR, its basic facilities and directions of scientific research. After that the guests visited the Laboratory of Nuclear Reactions and the accelerator complex NICA which is being developed in VBLHEP.
A brief discussion on the status of cooperation and proposed steps for its further development was held after the excursion. In particular, the Ambassador extended an invitation of Tomislav Jovanović, who recently assumed an appointment of Minister of Education, Science and Technology Development, to meet with JINR representatives for discussion of practical issues of Serbian participation in JINR. The Ambassador also expressed his confidence in his near visit to JINR for more detailed acquaintance with the Institute.