The exhibition "Galileo 400" in the Moscow Planetarium
Culture, 05 March 2013
The exhibition "Galileo 400", organized by the Joint Institute for Nuclear Research, with the assistance of the National Institute of Nuclear Physics (Italy) and the Horia Hulubei National Institute of Physics and Nuclear Engineering (Romania), was opened on 4 March 2013 in the Moscow Planetarium.
At the ceremonial opening of the exhibition Moscow Planetarium Director Faina Borisovna Rubleva noted that it was hard to imagine how modern science would have developed without Galileo Galilei; that name has a special place in the history of human civilization, and as so many children visit the Planetarium, it is important for them to know about this. "I hope that this exhibition – stressed F.B. Rubleva – will be the first step to cooperation with JINR. We have a great base for popularization of scientific achievements."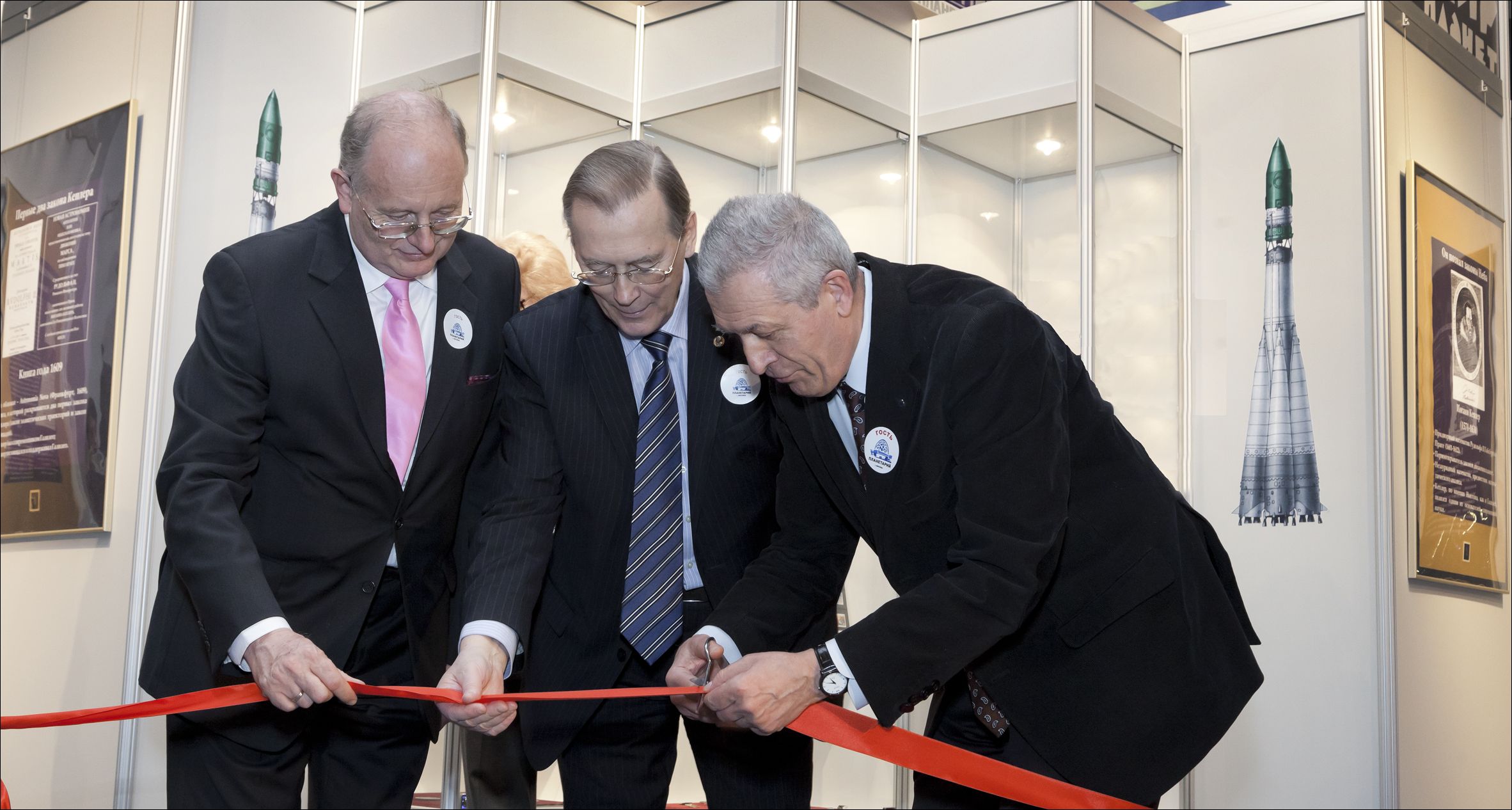 Academician V.A. Matveev expressed his gratitude for the opportunity to present the exhibition "in this wonderful place, which fills our hearts with admiration and respect for the people who created the planetarium." "Physicists have built the Large Hadron Collider at CERN, we are building our collider NICA, – said V.A. Matveev. – Looking inside the atom, we investigate very small amounts of time, study the birth of the Universe, and discover characteristic of the world. And we hope that young people will be interested in these scientific achievements." Professor George Stratan (Romania) and Science Attaché of the Italian Embassy Pietro Fré also spoke at the opening ceremony.
The English version of the exhibition was organized at the Ovidius University (Constanţa, Romania) on the occasion of the Balkan Conference on Applied Physics. The Italian version of the exhibition was presented in Rome and Bologna. In Russian language "Galileo 400" was presented at JINR and the University "Dubna".
Correspondent of the JINR weekly newspaper
"Dubna: science, community, progress"
Galina Myalkovskaya