BMBF-JINR: a meeting in Hamburg
News, 04 March 2013
The 23rd regular meeting of the Coordinating Committee on the implementation of the Agreement on cooperation between the German Federal Ministry of Education and Research (BMBF) and JINR was held on 28 February 2013 at DESY in Hamburg. The JINR delegation was headed by JINR Director V.A. Matveev. Director General for the BMBF Department "Large Research Infrastructures, Energy and Basic Research" Dr. Beatrix Vierkorn-Rudolf headed the BMBF delegation.
A two-day meeting on elaboration of recommendations on most perspective directions of research in the frames of the Agreement preceded meetings of the Committee.
The main scientific results of JINR activities of 2012, the programme of scientific research in 2013, the results of the first three years of implementation of the JINR Seven-Year Development Plan, modern trends of policy in the fields of fundamental natural sciences in Germany and Europe were discussed during the meeting. The sides noted with satisfaction the successful development of cooperation between scientists of JINR and Germany.
The financial report on the expenditure of funds allocated by BMBF for the implementation of the Agreement was discussed in detail. With an account of mutual interests, the German contribution to JINR will form 1200 000 euro in 2013.
Members of the Committee visited the complex of the European X-Ray free electron laser XFEL, which is being established, the research complex of the synchrotron radiation source PETRA-3, the free-electron laser in soft X-ray regions – FLASH and the Center for Free-Electron Laser Science CFEL.
The next meeting of the Coordinating Committee is scheduled for February 2014 in Dubna.
Andrei Popeko, photo by the author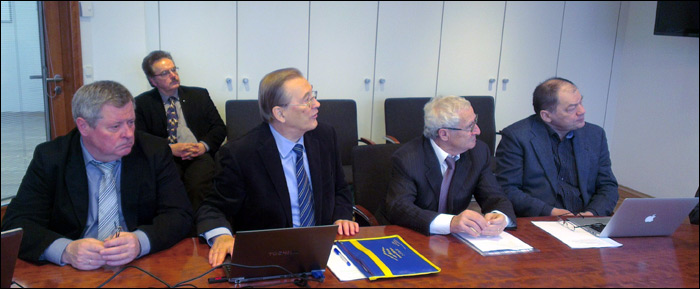 The JINR delegation at the meeting of the Coordinating Committee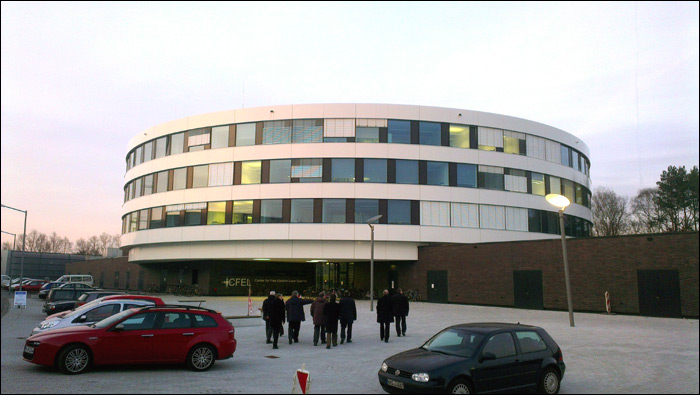 The Center for Free-Electron Laser Science CFEL