The XIII International School-Conference "The Actual Problems of Microworld Physics"
Conferences, 24 August 2015
The XIII International School-Conference "The Actual Problems of Microworld Physics" took place in "Zolotye Peski" Gomel, Belarus, from July 27 to August 7, 2015.
School-conference was dedicated to the 60th Anniversary of the Joint Institute of Nuclear Research, and was attended by more then 100 scientists, scholars and students from Belarus, Belgium, Germany, Italy, China, Russia and Serbia.
The School-conference was organized by:
Joint Institute for Nuclear Research (Dubna, Russia)
National Center of Particle and High Energy Physics of the Belarusian State University (Minsk, Belarus)
B.Stepanov Institute of Physics of the National Academy of Sciences of Belarus (Minsk, Belarus)
Gomel Branch of the National Academy of Sciences of Belarus (Gomel, Belarus)
F.Skorina Gomel State University (Gomel, Belarus)
P.Sukhoi Gomel State Technical University (Gomel, Belarus)
The scientific program of the School-conference included lectures and presentations on the following topics:
status and main recent experimental results from LHC and other accelerators, – physics with future linear colliders (ILC, CLIC,…),
projects NICA and FAIR: status and perspectives,
non-accelerator physics,
physics "in" and "beyond" the Standard Model,
soft and hard QCD processes, jets, hard diffraction, quark-gluon media,
relativistic nuclear physics,
new trends in quantum field theory,
review lectures on new trends in technologies, nanotechnologies, information technologies, quantum computing technologies and new materials
The very first conference of the kind was organized more than forty years ago, and it became a true historical event which was attended by scientists, who subsequently became the world famous scientists a few years later.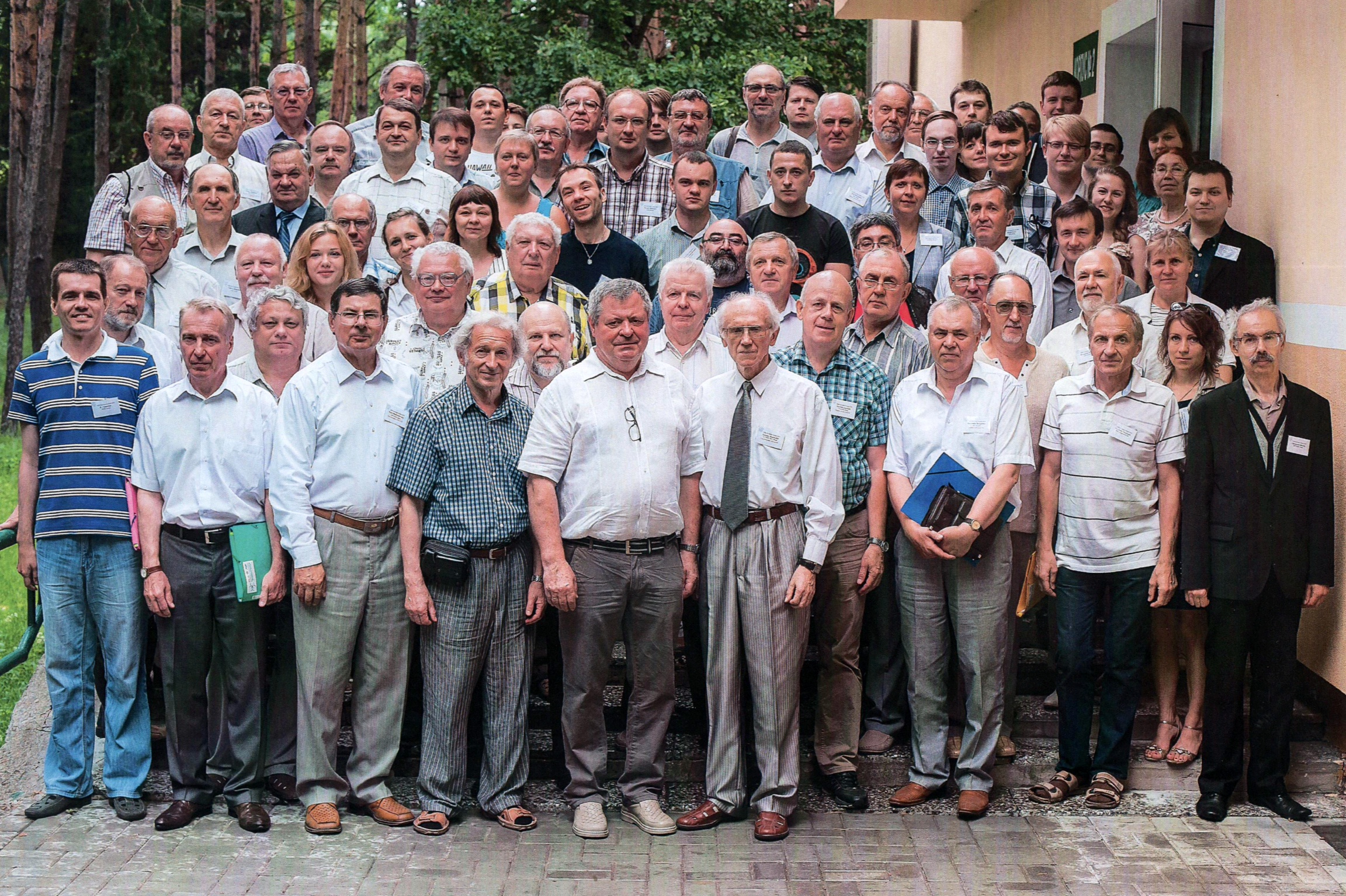 "Science is a special kind of activity which even during the most hard times survives", – the Chief scientific secretary of JINR N. A. Russakovich noted. "Despite difficult relations between the countries, the science attracts many people, and it is very important… I would say that the science is like a glue which connects people more tightly, than anything else!"