RAS Academician G.V. Trubnikov was appointed Deputy Minister of Education and Science
News, 27 January 2017
Prime Minister of RF Dmitry Medvedev appointed RAS Academician Grigory Vladimirovich Trubnikov Deputy Minister of Education and Science. The decree was posted on Thursday, 26 January 2017 on the website of the Russian government.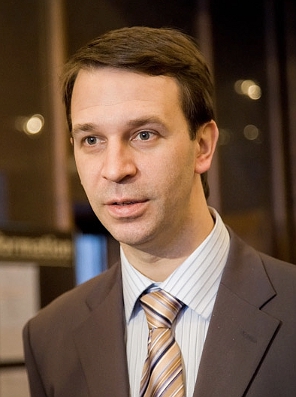 Since 2014, G.V. Trubnikov has been working as Vice-Director of the Joint Institute for Nuclear Research.
The Russian Academy of Sciences will support Grigory Trubnikov in his work in this position, the TASS reporting
"This is a very good choice. We will support him" – commenting on the appointment for TASS RAS President Vladimir Fortov said.
He reminded that G.V. Trubnikov is a young experimental physicist with management experience and strong reputation abroad.
G.V. Trubnikov became a RAS Academician in 2016. Full members of RAS are elected by the General meeting of the Academy, as a rule, from among the RAS corresponding members; G.V. Trubnikov was a RAS corresponding member from 2011 to 2016. He will remain an academician after appointment to the post, Vladimir Fortov reminded.