Reception of applications for competition "Film science!" started
News, 03 March 2021
On 1 March, the TV Channel "Nauka" (lit. "Science") jointly with "Wikimedia RU" and the NAUKA0+ project, the Russian branch of the Wikipedia internet encyclopedia, announced the start of reception of applications for a photo-part of the competition "Film science!".
"Film science!" is a competition of amateur videos and photos aimed at video bloggers, TV journalists, scientists, students, and everyone willing to make scientific videos and photos. The main goal of the competition is to popularize scientific knowledge.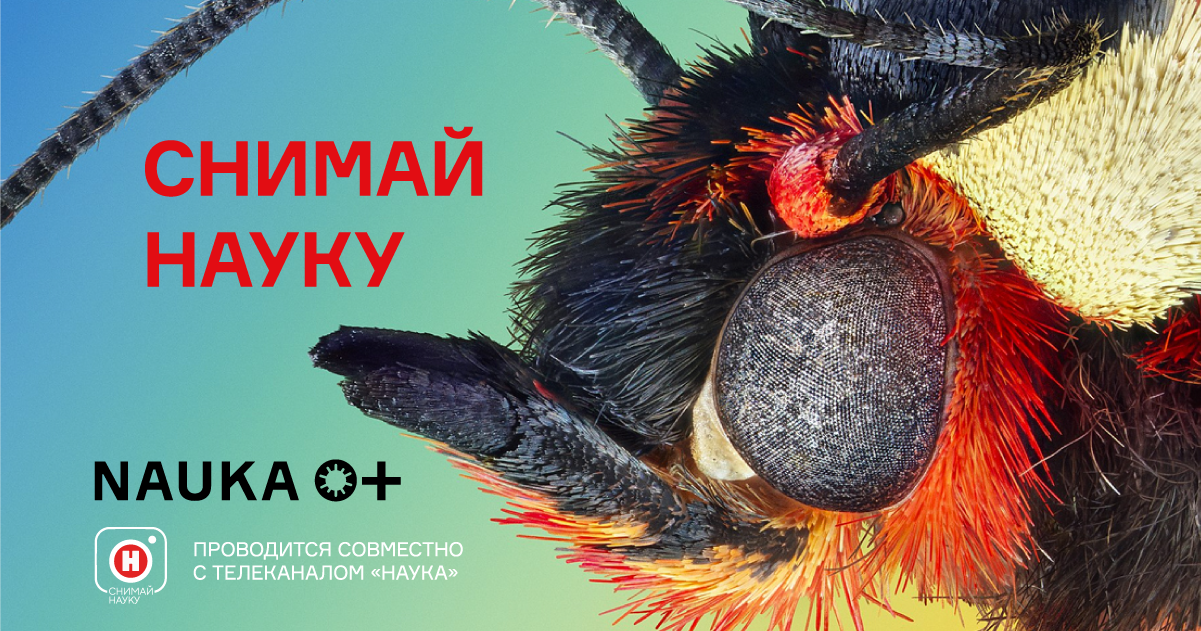 This year, there will be a new nomination, and the competition will have two stages. The first one is a photo competition that starts on 1 March. The deadline for submitting applications is set on 30 April. The winners of the first stage will be announced in June.
Participants can submit photos for the competition in 7 nominations:
"People in science": scientists in their natural habitat;
"Microimages": images made using a microscope;
"Non-photo": audio and video files, images generated using a computer, scientific visualisation (infographics, etc.);
"Series": from 2 to 10 images united by a single topic and downloaded as a set of files;
"Science around us": all other images that do not correspond to any other categories mentioned above, from archaeology to zoology, from volcanology to astronomy;
"Nature": images of nature and animal world;
"Space": a special nomination dedicated to the 60th anniversary of the first human spaceflight.
Images of the winners will illustrate scientific articles on Wikipedia. The awarding ceremony will take place at the closing of the All-Russian Festival "NAUKA0+" in October.
Just like in the last year, the brightest photos sent to the competition will be selected for the photo exhibition in Moscow and then will be exhibited at central regional sites of the All-Russian Festival "NAUKA0+" in autumn.
All details about the competition "Film science!" are available on the website.
The project "Film science!" was launched by the TV channel "Nauka" with the support of the Ministry of Science and Higher Education of the Russian Federation in 2017. In 2018 and 2020, the competition won the All-Russian Prize "For loyalty to science". Since the launch of the competition, 2,000 authors have taken part in the event and have submitted more than 7,000 works. The project attracted participants from 6 countries from more than 200 cities, and the best works were demonstrated on digital resources and on the air of the TV Channel "Nauka".