Registration for Wave 9 of INTEREST programme announced
News, 11 September 2023
The JINR University Centre announces the start of registration for Wave 9 of the INTEREST programme, which will be held on 30 October – 10 December 2023.
Registration is available from 11 September to 8 October 2023.
The list of JINR scientific programmes of Wave 9 is available via the link.
In case it is the first time you visit interest.jinr.ru, it is necessary to register on the website first. After that, it will be possible to register for Wave 9 based on your professional interests.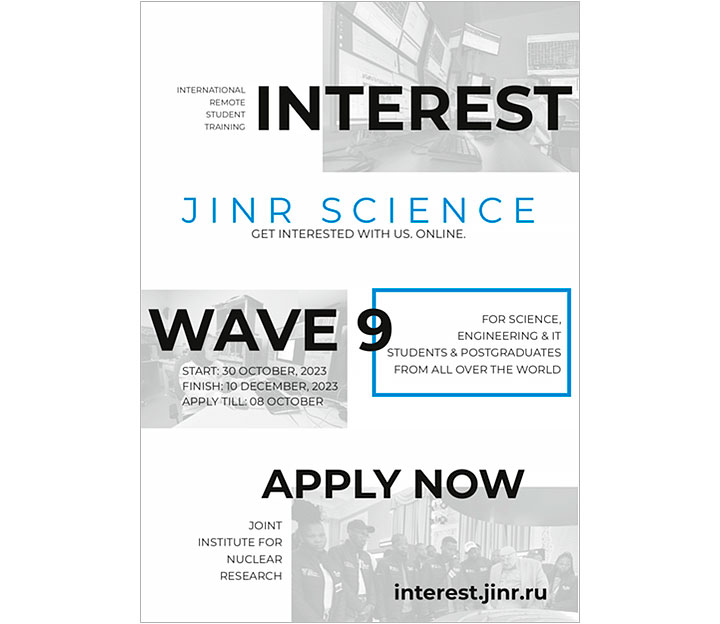 INTEREST – International Remote Student Training – is an online programme organized by the UC JINR for students studying science, engineering, IT (starting from the 2nd grade), as well as for postgraduates from all over the world.