Representatives of Gazprombank visited JINR
News, 30 July 2021
On 30 July, a delegation of Gazprombank headed by its First Vice President Natalia Tretiak visited the Joint Institute for Nuclear Research.
At a meeting with JINR Director Academician Grigory Trubnikov, the Gazprombank delegation presented a range of services and products of the bank. Participants of the event considered the bank's proposals in the area of salary projects, digital services, and investment financing. The parties discussed the opportunities of cooperation establishment paying special attention to the banking support services.
WIthin the programme of the visit, the delegation had a tour to the site of the Laboratory of High Energy Physics where guests got acquainted with the progress in the implementation of the NICA mega-science project.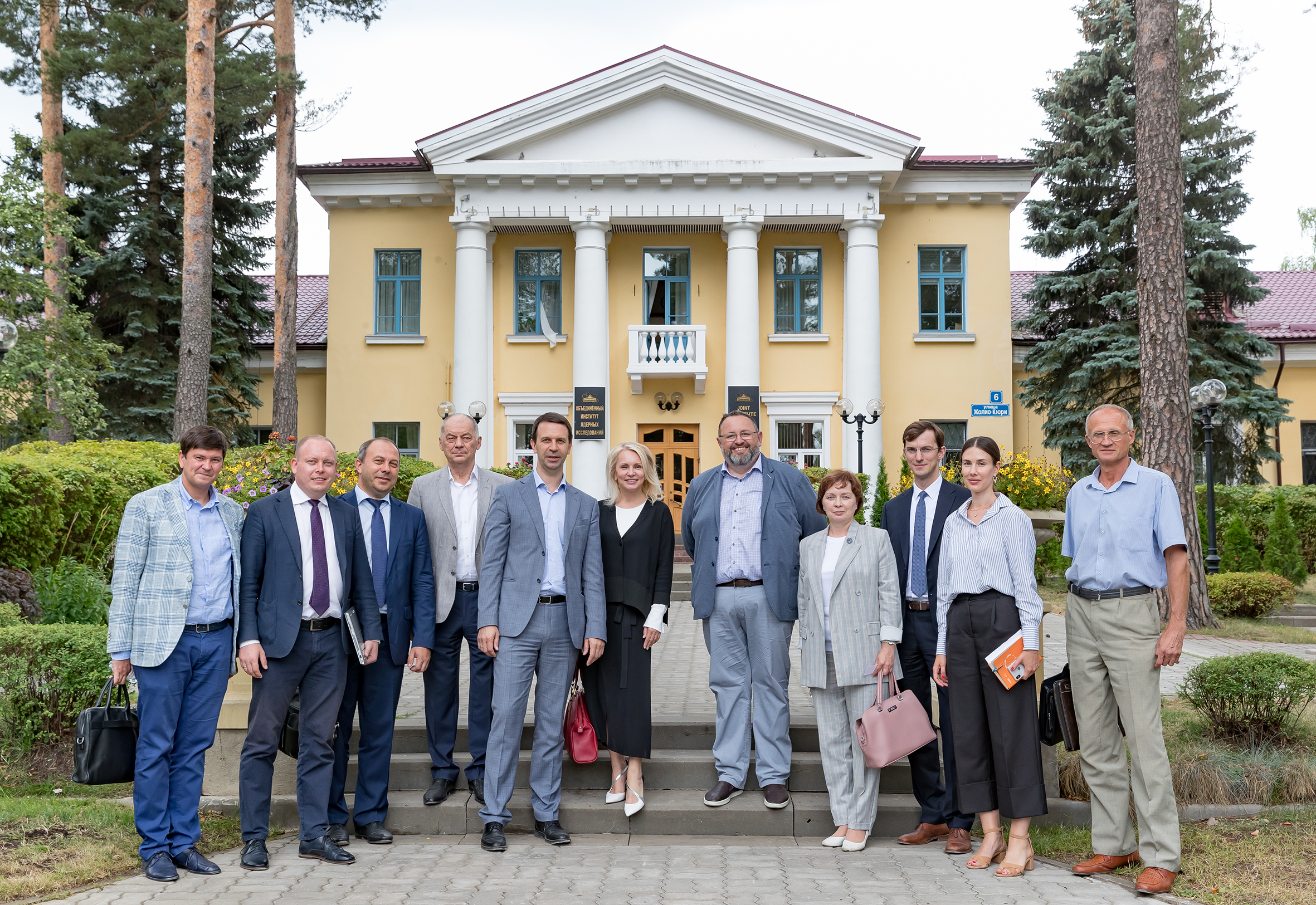 Photos by Elena Puzynina