School for physics teachers. Participant's impressions
Education, 15 November 2018
Last week, the 11th scientific School for physics teachers from JINR Member States organized by the Joint Institute and the European Organization for Nuclear Research (CERN) was concluded. One of the School participants Lora Kravchenko, Deputy Director of the Humanitarian and Legal Lyceum #86 of Izhevsk, the Udmurt Republic RF, where she teaches physics to high-school students, shared her impressions of the week spent in CERN on the Novator website.
The School for Physics Teachers in CERN. 10 "For" and 1 "Against"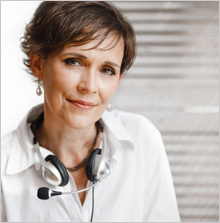 The Joint Institute for Nuclear Research jointly with the European Organization for Nuclear Research (CERN) has been holding the scientific Schools for physics teachers from JINR Member States for 10 years in CERN, Switzerland. This year, the School was held on 4 – 11 November. The programme of the School included lectures, visits to experimental facilities, meetings with physicists in working and informal settings, excursions. Lectures and excursions were organized by staff members of the Joint Institute for Nuclear Research, the European Organization for Nuclear Research, and other scientific organizations whose staff members work in CERN (Source http://teachers.jinr.ru).
Two days ago, 24 happy physics teachers from Russia, Belarus, and Ukraine, among whom there was the author of this article, came home. Hot on the heels of first impressions.
Why is it necessary to participate in the competition and go to CERN?
10 "For"
No matter how good you are as a physics teacher, your qualification will be enhanced in the Centre in many times, and you will obtain a comprehensive view of modern particle physics

You will be shown modern experimental facilities and will learn about their operation principles. You will be lowered 90 meters deep underground, and you will be impressed as a child by the strength of the magnet field that bends the chain of clips hanging on an iron pipe.

Unique lecturers, leading scientists will answer ALL your questions no matter how many you have. At the last dinner, they will hand out their business cards and promise to come for the Physics Days if you would organize them in your city.

They will help to solve jointly with students modern, real tasks, not those 50-60 years old aimed at search of the masses defects that have lost their relevance long ago.

Organizers will hold an exciting laboratory work for you on construction of the Wilson chamber and observation of particles' tracks. You will definitely want to hold such a laboratory work with your school students.

You will visit a very beautiful museum "Microcosm" where you will be left for a while to be excited looking at the first accelerator of a hand size.

They will give the most interesting and complicated quest, and you will rush around Geneva even under heavy rain in search for answers for questions on the history of this old city, or you won't do it and will just stay in a park to play with local chess players or will have a cup of flavor coffee enjoying the correct geometric shapes of the park and thinking over mathematical tasks that could be solved here.

You will be motivated to participate in evening intellectual funny games with colleagues who will become your friends.

Organizers will introduce to you other JINR and CERN programmes in which not only teachers but their students as well will have an opportunity to take part.

They will provide you an opportunity to see not only Switzerland but France as well, they will invite you to the dinner party to enjoy tasty meals and ask lecturers your questions you have hesitated to ask at lectures.
Finally, 1 "Against"
Unfortunately, it is impossible to come here on this programme twice.
Challenge!
If you do not speak English or French, you will feel uncomfortable here. However, we are modern people, and we can use special applications on the phone to communicate. However, it was a challenge for me, as Elena A. Godunova noted. So, now I will learn English.
And, of course, after the School, you will always say "Hi-i-i-i-gs" when photographed.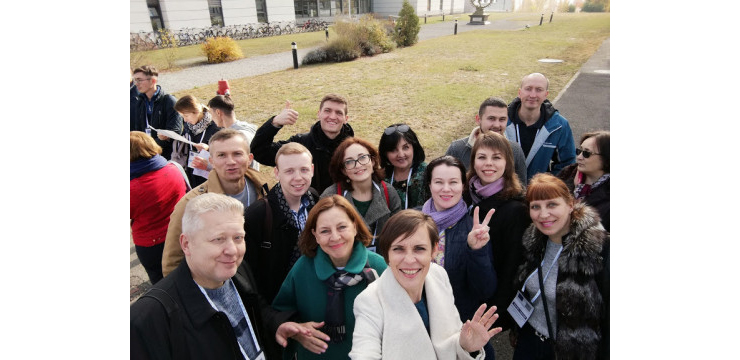 Source: https://novator.team/post/255